Disclosure: This shop has been compensated by Collective Bias, Inc. and its advertiser. All opinions are mine alone. #StrengthHasNoGender #CollectiveBias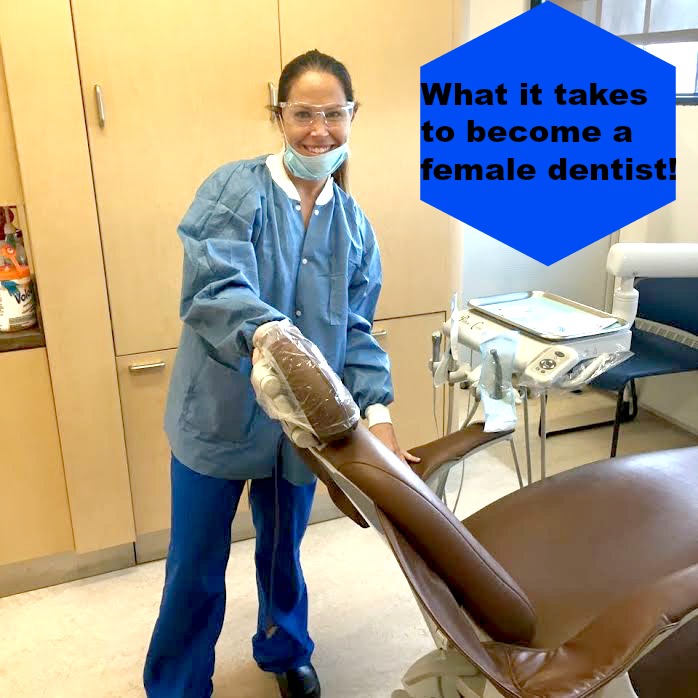 This past week marked a big milestone in my career. It was 9 years since I was first hired to be a dentist at my current job and 13 years since I walked across the stage to receive my DMD (Doctor of Dental Medicine) from the University of Pennsylvania. I have to say that these years have been flown by in a flash with a lot of determination, hard work, and having a great attitude. With my milestone week just passing, I am so happy to be teaming up with Brawny®  to talk about inspirational and strong women in this world with the the Strength Has No Gender™ campaign. This campaign focuses on highlighting the inspirational stories of  women, like me and you, in cities across America who have been breaking down both physical and gender barriers in traditionally male-dominated industries and empowering others to achieve the same. I am honored to tell my story and how my career choice fits in perfectly with the Brawny Strength Has No Gender™ initiative going on now.
MY DENTAL STORY:
Back in 1996, I was a junior in high school and I wanted to be a pediatrician. My mom told me that was a wonderful career choice but she also knew I wanted to work part time, as I wanted to have a family in the future. She suggested I look at dental school. I remember looking at her and laughing. I remember saying, "Mom..I don't want to look at teeth all day long"! She said Okay and then we went on to another conversation.
Then in February of my junior year, she found out about an ad application for a combined 7 year dental program with Lehigh University and University of Pennsylvania. She told me it would probably be advantageous to apply and see what happens. So I applied early senior year and I got in! I was still not happy but my mom said if I did not like it, I could easily switch my major back to pre-med but this was a way that I could matriculate to dental school without having to go through the senior rigorous applying process. I agreed with her.
During the last part of my senior year I got a feel for dentistry by shadowing a wonderful male dentist who happened to work with two other male dentists. When I was assisting him, all the patients would say, "Oh how wonderful you want to be an assistant or how wonderful you want to be a hygienist." I realized right away that dentistry was looked at as a male dominated field and I was determined to change the way. This WOMAN was going to head to dental school and succeed! I needed to show these patients that they were wrong!
During my three years at Lehigh, I took all my pre dental prerequisites. In my small group, there was 3 male students and 2 female students (me being one of them). Halfway through the program one of the females dropped out, so I knew it was me and my three men counterparts finishing the program and going on to dental school. It was a true boys club but again I was going to pass over these gender stereotypes and succeed.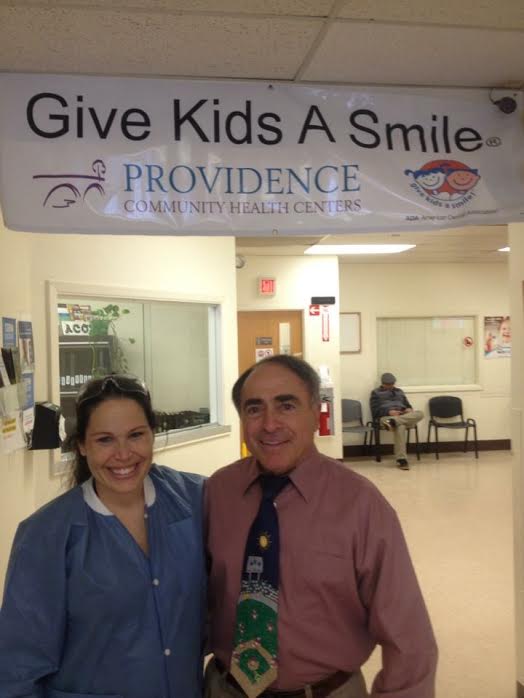 After Lehigh, I started UPenn Dental. I have to say this was a wonderful experience in every sense of the word. My dental school class actually graduated with more women than men and I was proud to be a part of the 53 percent of women who became doctors in 2003! Walking across that stage, I never felt prouder. I was looking for a picture of me from that day but unfortunately all my pictures are with my mom, who lives in Florida now. I need to get them back on the next trip out there.
When I finished dental school, I moved to Boston where I did a residency and met my husband. It was an all new terrain for me but I remember loving that my husband's besties were female dentists who absolutely rocked. Through the years his besties became mine and our core group of friends are female dentists, rather than males. How cool is that in such a male dominated career?!
Then I started working. That is where I saw a ton of gender biases towards me because I was a pretty, successful, blonde, and most of all FEMALE dentist. I saw time and time again comments such as, "Is this blonde chick my dentist" or "I rather have a male dentist." I was discouraged at first but most of these patients parents came from an old school mentality where in their time, dentists were mostly men. My first year out of school, I saw so much gender stereotypes and honestly felt sad.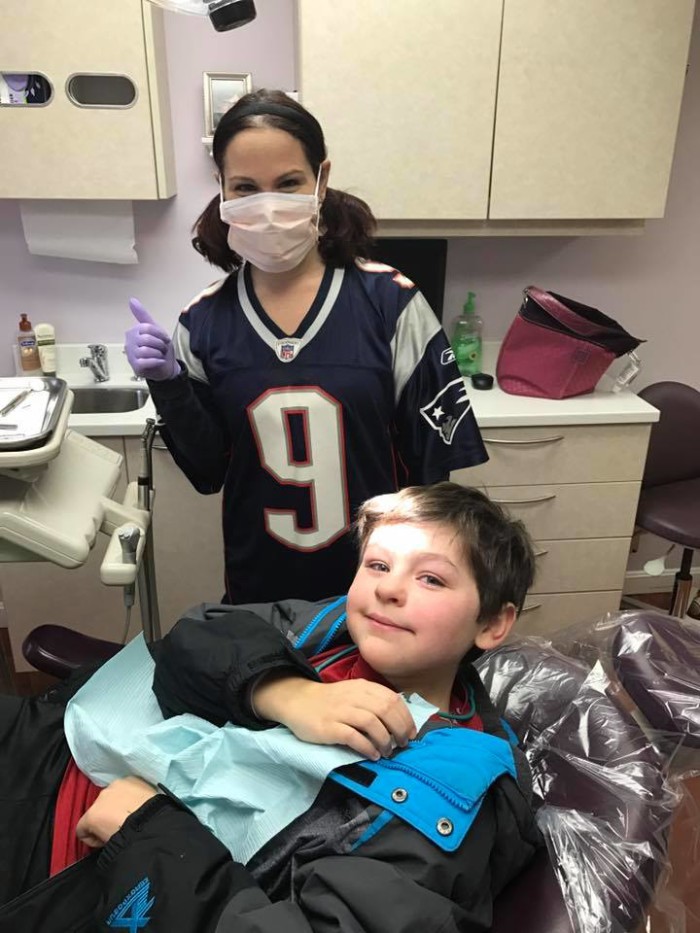 Then an amazing thing happened. Those same patients and their families began to trust me and I started hearing no more biases towards me. In fact, in the last 4 years or so, not one person remarked on how I am a female dentist when I started looking in their mouths. I think I proved myself to be a fierce and assertive dentist and no one messes with me. Sure once in a while people still think I am the assistant but it no longer bothers me because I know how much I went through to get where I am today.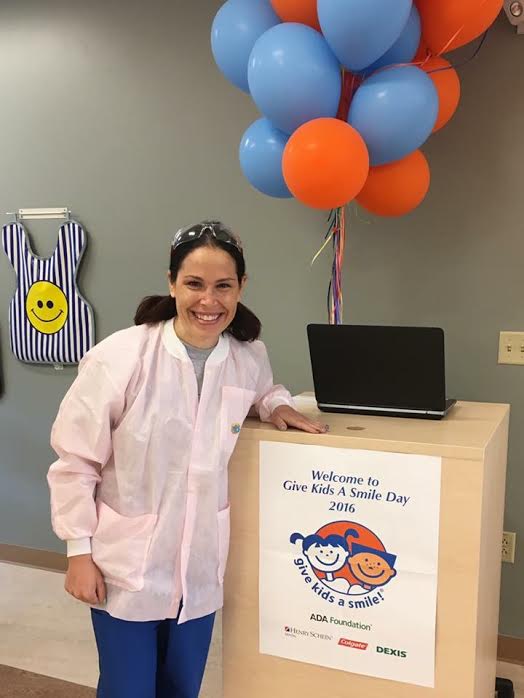 As I said before, 13 years ago I became a dentist and through all the years, my mom was right. This was by far the best career choice I have ever made despite some bumps in the road. I now work part time as a dentist and began blogging about 6 years ago. I consider myself to be a very determined lady and I am proud to show my own children, how they can really succeed in life with any career choice they make. Thank you mom for all your belief in me and I only hope I can show my children the same strengths they need to succeed.
Now you can help support women who are rocking their jobs in this world by purchasing Brawny® Paper towels from Walmart. Just as the new and limited packaging has a strong women gracing the front, Brawny® Paper towels is there to show just how amazing these women are in male dominated professions through the Brawny Strength Has No Gender™ initiative. It is important to show just how strong these women are in breaking gender stereotypes, not just around physical strength. While International Women's Day just ended, this campaign is going to continue on to showcase just how AMAZING us women are!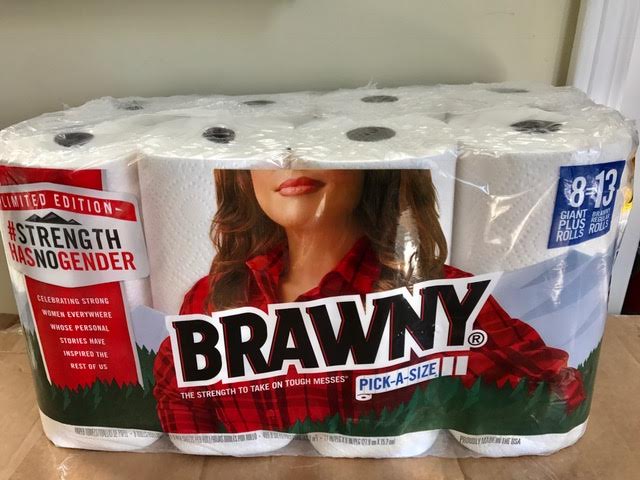 If this is not a reason enough to love Brawny® Paper towels, I will give you one more. Brawny® Paper towels offer more sheets on every roll (vs. leading national brand comparable roll and sheet size) and help you clean up whatever life throws down. I am and will always be a big Brawny®  fan for so many reasons but this initiative made me love them even more, if that is even possible! Be sure to check out Brawny® Pick-a-Size 8 Giant Plus (Exclusive to Walmart, limited-edition Strength Has No Gender™ pack) and learn more about their Strength Has No Gender™ initiative today!