I used to be very anti-screen time with my kids. I'm not shy about admitting it and my readers, unless you're brand new, have seen me fess up to it many times. For years I saw so many kids glued to gameboys, tablets, phones, etc. that it made me very resistant about allowing my own kids to be the same. I used to be a firm believer that little ones should be outside running around, using their imaginations, and not secluded inside away from the rest of the world. It was just an unacceptable practice to me, to allow kids to be consumed with technology.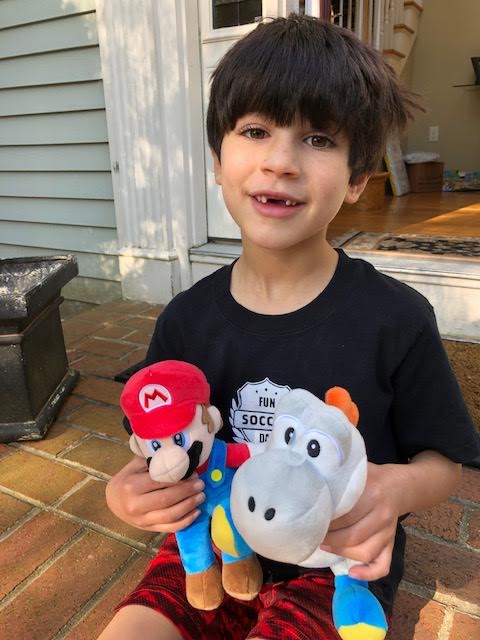 These days I'm much more relaxed. While I still feel strongly that kids should be given an allotted amount of screen time, I don't believe it so hardcore that my kiddo's aren't allowed screen time, period. They still love spending time outdoors, together or with all of us as a family, but they have time to enjoy their electronic gadgets too. Especially nowadays, seeing as how there are so many technological options to choose from that include educational learning with play time, and not just garbage variety games/apps. Don't get me wrong though, there are some games that our family loves that have zero educational value too. We try our best to keep it all well balanced.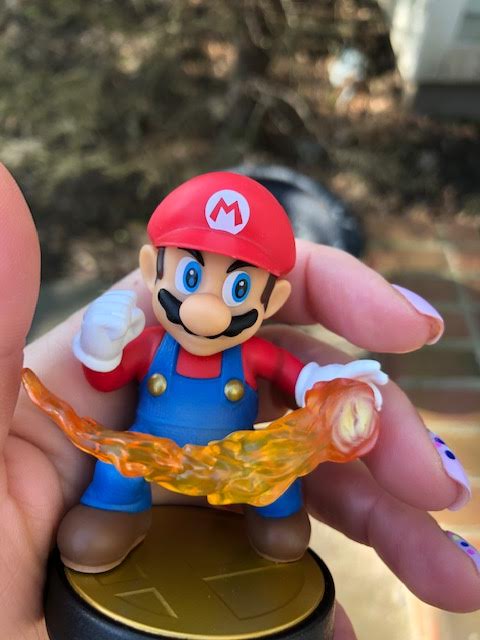 One of our guilty pleasures is weekend screen time on the Nintendo Switch.  Nintendo Switch can be played anytime, anywhere, the system is the perfect companion when taking advantage of the warmer weather, whether you're on a picnic in the park or taking a break from summer trip planning. It's so much fun to play games on this particular creation by Nintendo that it's super hard to turn it off! We've enjoyed a variety of different games in the time we've had it, and now are happy to say we've added Yoshi's Crafted World to our weekend game rotation. Boy, does this one bring back some memories of my formative years playing all of the Mario centric games.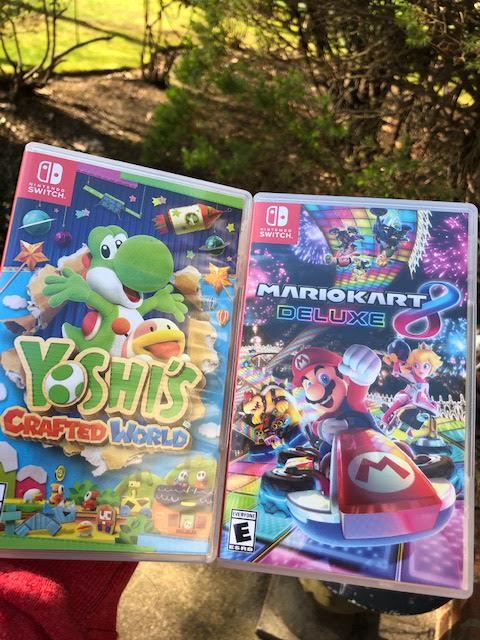 In Yoshi's Crafted World, one of Nintendo's most beloved characters returns to the big screen once again to save the day. Kamek and Baby Bowser (so naughty but so cute!) have scattered shards of the powerful Sundream Stone across the land and it's up to Yoshi & friends to help restore them. Yoshi lovers can play solo or with a friend, to solve puzzles, complete changes and more in their quest to save the Sundream Stone. In a world where everything is made up of every day objects, you'll have to really use your noggin to complete each task. On the other hand, however, you can play certain stages backwards to help you gain abstract perspective (I do this sometimes in every day life and it's usually pretty helpful) and clear the levels.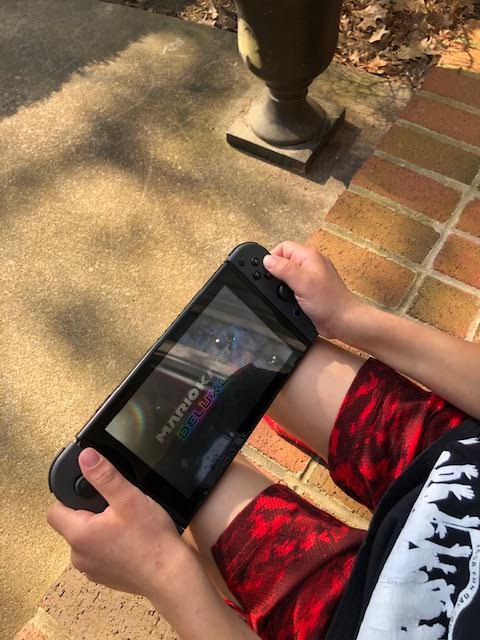 Key features on Yoshi's Crafted World for Nintendo Switch include but aren't limited to:
Mellow Mode: Where players can play at their own pace, with Yoshi's sprouted wings and ability to play at a more relaxed level.
Classic Mode: Offers the conventional Yoshi experience. No worries though, if you find you're having a hard time keeping up, it's a breeze to switch between Mellow and Classic modes.
A plethora of characters that are friends, foes, enemies and even obstacles. These characters include include Yoshi (of course!) Yoshi's pals (blue, pink, yellow, etc.) Poochy & the Poochy Pups, Shy Guys, Goonies, Little Mousers and more!
Being able to veg out and play anything Mario related never fails to bring about a wave of nostalgia for me. Not just that, but my husband and kids are also pretty big fans by now so it's a fun way to pass the time when we're just relaxing at home on the weekends.
Other new Nintendo Switch games include:
Mario Kart 8 Deluxe
Pokémon: Let's Go, Eevee!
Pokémon: Let's Go, Pikachu!
Splatoon 2
Super Mario Party
Super Smash Bros. Ultimate
To make the experience with Yoshi's Crafted World even more fun, we were also able to get our hands on a copy of Mario Kart 8 Deluxe.
For those of you who are familiar with the old versions of Mario Kart, you won't be disappointed with this latest version! With old characters like Peach, Mario, Toad, Koopa and a few new faces, it's easy to get lost in the nostalgia of twisting road ways, hidden short cuts, and the fun competitive spirit of Mario Kart!
Want to learn more about these games? You can visit the official website, or become a follower of the social media pages like 
Facebook
|
Twitter
|
Youtube
|
Instagram
 to make sure you never miss any upcoming news!
*I work with Nintendo. All opinions are my own and not swayed by outside sources.*