I absolutely LOVE Young Sheldon! Being a Big Bang Theory fan for many years, I was delighted when Warner Brothers Entertainment introduced Young Sheldon to the lineup last fall. With the Big Bang Theory being in its last season, I am so excited I have a new favorite show to watch for many years to come.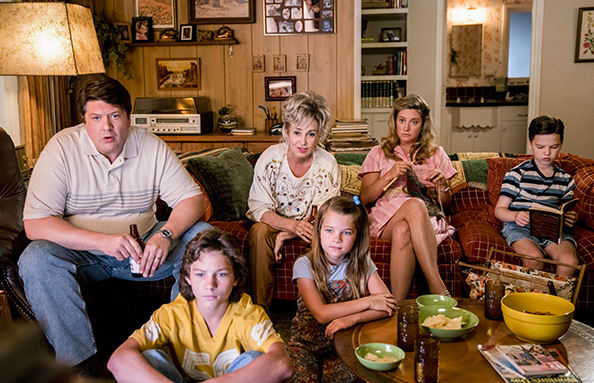 To get you excited for the new season, Young Sheldon, the complete first season is now available on DVD!
In its debut season,Young Sheldon garnered an average audience of 16.5 million Viewers per week, propelling the Big Bang Theory prequel to one of the Top Five Broadcast Sitcoms across all demographics. * Fans can catch up on all 22 episodes plus all-new bonus features prior to the show's second season premiere. The first season of Young Sheldon is also currently available to own via purchase from digital retailers.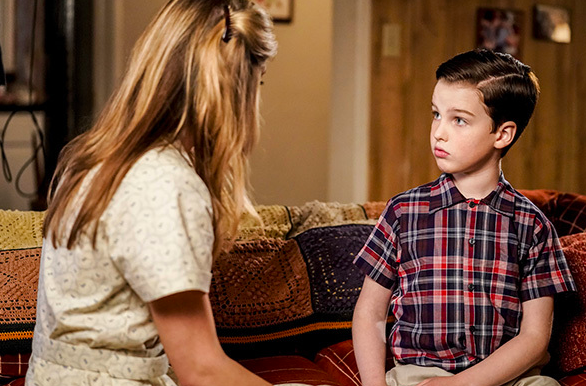 *Source: Nielsen National TV View, 2017-18 broadcast season to date (09/18/2017 – 04/29/2018), Live + 7 Day ratings; excluding movies, sports, repeats, specials, less than 3 telecasts
Young Sheldon: The Complete First Season is available on Blu-rayTM courtesy of Warner Archive Collection. The Blu-rayTM release includes all bonus features on the DVD. Warner Archive Blu-ray releases are found at wb.com/warnerarchive and your favorite online retailer.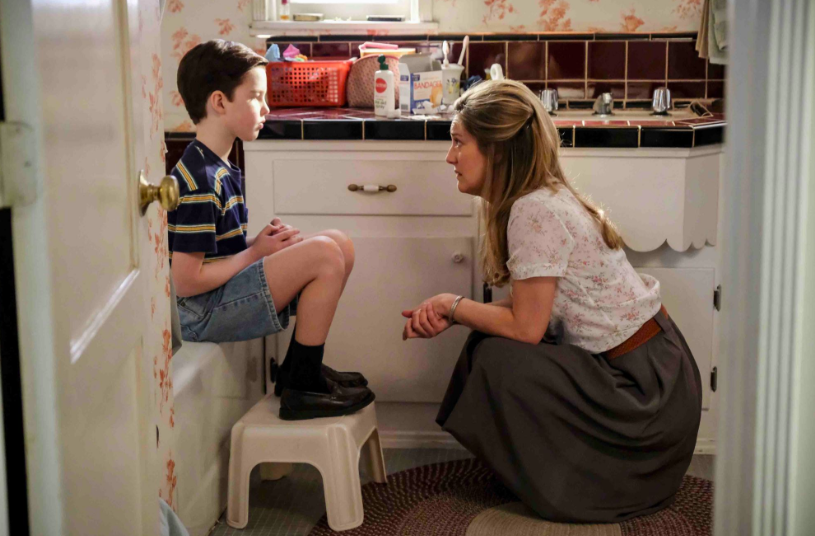 For the last decade on The Big Bang Theory, audiences have come to know the extraordinary Sheldon Cooper.  Now, this single-camera, half-hour comedy gives us the chance to meet him in childhood, as he embarks on his innocent, awkward and hopeful journey toward the man he will become. Created and executive produced by The Big Bang Theory's Chuck Lorre and Steven Molaro, Young Sheldon is also executive produced and narrated by Jim Parsons who plays Sheldon Cooper on The Big Bang Theory. The star cast features Iain Armitage (Big Little Lies), Zoe Perry (The Family, Private Practice), Lance Barber (The Comeback), Annie Potts (Designing Women), Montana Jordan (The Legacy of a Whitetail Deer Hunter) and Raegan Revord (Modern Family).
For nine-year-old Sheldon Cooper, it isn't easy growing up in East Texas. Being a once-in-a-generation mind capable of advanced mathematics and science isn't always helpful in a land where church and football are king. While the vulnerable, gifted and somewhat naïve Sheldon deals with the world, his very normal family must find a way to deal with him. His father, George, is struggling to find his way as a high school football coach and as father to a boy he doesn't understand. Sheldon's mother, Mary, fiercely protects and nurtures her son in a town where he just doesn't fit in. Sheldon's older brother, Georgie, does the best he can in high school, but it's tough to be cool when you're in the same classes with your odd nine-year-old brother.Sheldon's twin sister, Missy, who sometimes resents all the attention Sheldon gets, but also remains the one person who can reliably tell Sheldon the truth. Finally, there's Sheldon's beloved Meemaw, his foul-mouthed, hard-drinking Texas grandmother who's supportive of her grandson and his unique gifts.
Young Sheldon: The Complete First Season includes 22 half-hour episodes:
Pilot
Rockets, Communists, and the Dewey Decimal System
Poker, Faith, and Eggs
A Therapist, a Comic Book, and A Breakfast Sausage
A Solar Calculator, a Game Ball, and a Cheerleader's Bosom
A Patch, a Modem, and a Zantac
A Brisket, Voodoo, and Cannonball Run
Cape Canaveral, Shrödinger's Cat, and Cyndi Lauper's Hair
Spock, Kirk, and Testicular Hernia
An Eagle Feather, a String Bean, and an Eskimo
Demons, Sunday School and Prime Numbers
A Computer, a Plastic Pony, and a Case of Beer
A Sneeze, Detention, and Sissy Spacek
Potato Salad, a Broomstick, and Dad's Whiskey
Dolomite, Apple Slices, and a Mystery Woman
Killer Asteroids, Oklahoma, and a Frizzy Hair Machine
Jiu-Jitsu, Bubble Wrap, and Yoo-hoo
A Mother, a Child and a Blue Man's Backside
Gluons, Guacamole, and the Color Purple
A Dog, a Squirrel and a Fish Named Fish
Summer Sausage, a Pocket Poncho, and Tony Danza
Vanilla Ice Cream, Gentlemen Callers, and a Dinette Set
Includes All-New Special Features:
YoungSheldon:  An Origin Story (NEW Featurette)
Sibling Revelry (NEW Featurette)
Be sure to pick up the first season of Young Sheldon today!
*Thanks to Warner Brothers for supplying me this DVD set. All opinions are my own and not swayed by outside sources.*