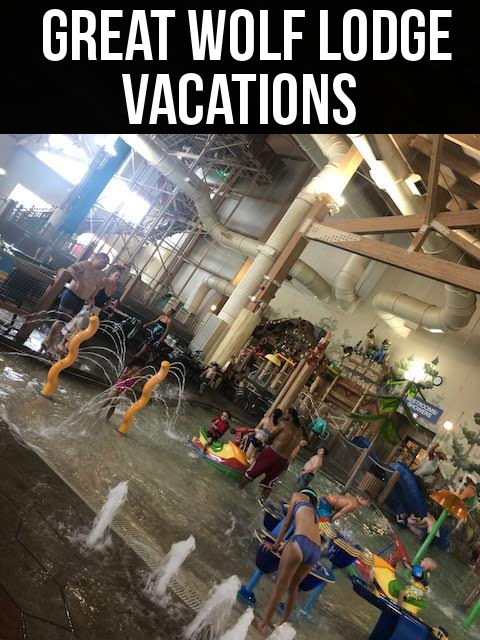 A few weeks ago, my family and I were invited to Great Wolf Lodge in Fitchburg, Massachusetts. We have been do GWL a few times in the past so we were familiar with it, but every time we go, they add more and more excitement to the park! Great Wolf Lodge Vacations is one family vacation you do not want to miss out on. The Great Wolf Lodge Boston has so much to do for kids and adults of all ages.

INDOOR WATER PARK NEW ENGLAND:
One of the main reason Great Wolf Lodge Vacations are amazing is because of their extensive water parks. In the New England location, they have not one but two complete water park sides that are equipped with some of the best water fun and fun water slides.  The water parks encompass a massive, 84-degree indoor water park with over 68,000 square feet of water-packed excitement. Kids of all ages will have massive amounts of fun in their various splash pads, water slides, and tide waves.
At the water park, you will find a favorite slide or water attraction for the entire family.  The slides go from beginner to more advanced, and are based on various height attractions. For the younger kids, they have a spray park, water area solely for the youngest adventurers, and a tide wave area called  Slap Tail Pond which features waves up to 3 feet tall that comes in 5 minute intervals. It also features zero deep entry and goes up to 5 feet.  Another favorite of my kids is the  Big Foot Pass which features an agility challenge course where you have to climb ropes right in the pool. Your kids will get to jump from lily pad to lily pad to reach the end of the pool. Do not worry about bringing any life vests as all the Great Wolf Lodge vacations provide towels and life vests.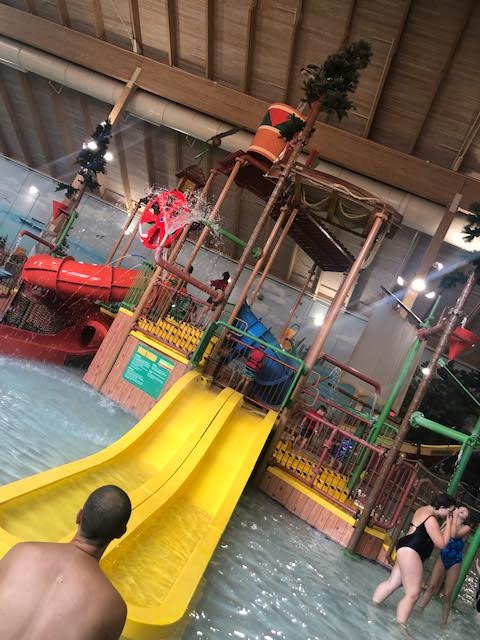 GREAT WOLF LODGE BOSTON
Even if your kids are not huge fans of water fun, GWL has so much more that kids can enjoy!  Howlin' Timbers Play Park features rides, bowling, a rope course, miners guide, and so much more. My kids spent hours in there mini golfing and then bowling. The rope course is perfect for both the younger and older aged children as they have various height ones. Another favorite of my kids is the Northern Lights Arcade where they can play many games to redeem for tickets, to purchase prizes at the end. Don't forget the ride-on movie (XD theatre)! So many wonderful options at Great Wolf Lodge Boston!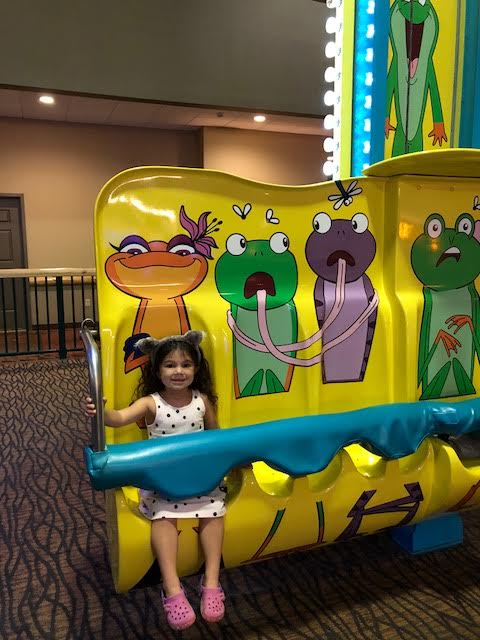 HOW MUCH IS GREAT WOLF LODGE:
To find out more about the various packages available at Great Wolf Lodge, be sure to visit the Great Wolf Lodge Fitchburg page today!  To be able to play at the water park, you must stay at least one night but believe me, this stay will be well worth it! Great Wolf Lodge Vacations are simply amazing so be sure to check them out today!