*I visited Great Wolf Lodge for my review. All my opinions are my own and not swayed by outside sources.*
A few weeks back I had the chance to visit the brand new Great Wolf Lodge located in Fitchburg, MA. My family was so excited to visit because we always wanted to stay at a Great Wolf Lodge but we had none in our vicinity.  Now with the Great Wolf Lodge opening in the heart of Massachusetts (about an hour drive from Providence, an hour from Boston, 1.5 hours from Hartford, 2.5 hours from Albany, and 1 hour from Manchester, NH) it is easily accessible to the entire New England region. We started our drive very late on Friday evening and in an hour (as promised) we were greeted by the super friendly reception staff upon checking in.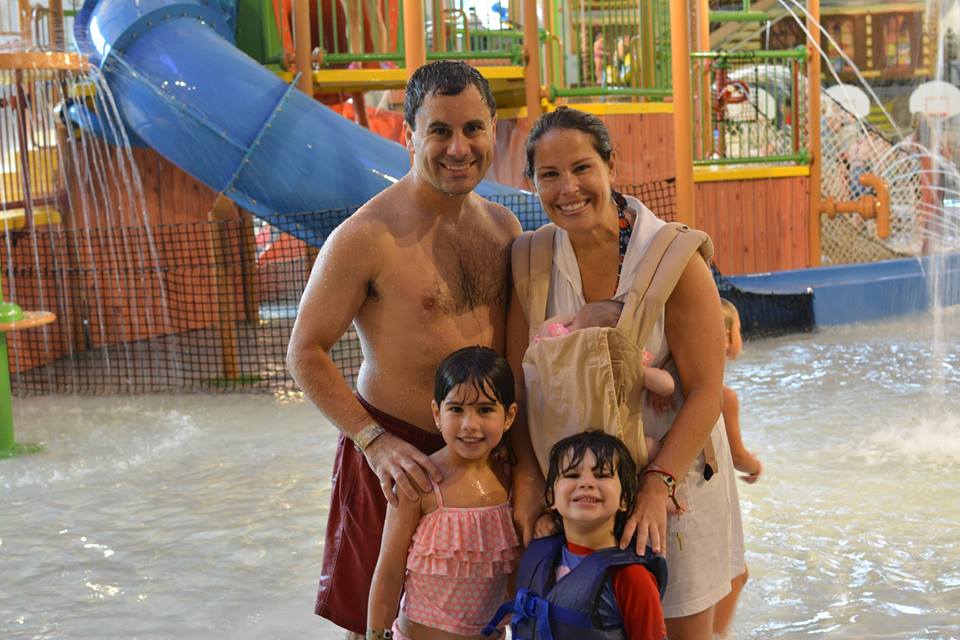 When we got out of the car to check in, we noticed that they had shows for the children going on right in the main lobby area. Each night at Great Wolf Lodge ends with story time and is perfect ending to a fun filled day. When we checked in, we noticed that the show was hopping and all the kids were dressed in their pajamas to enjoy their favorite bedtime stories in the Grand Lobby. Since my kids saw this, they instantly sat down with the other children to watch. After all the kids are able to snap a photo with Wiley or Violet (two of Great Wolf Lodge main characters) and give them each a high-paw. This made for such a great start to our vacation. In the morning they also have a 9 AM Wolf Walk with the characters.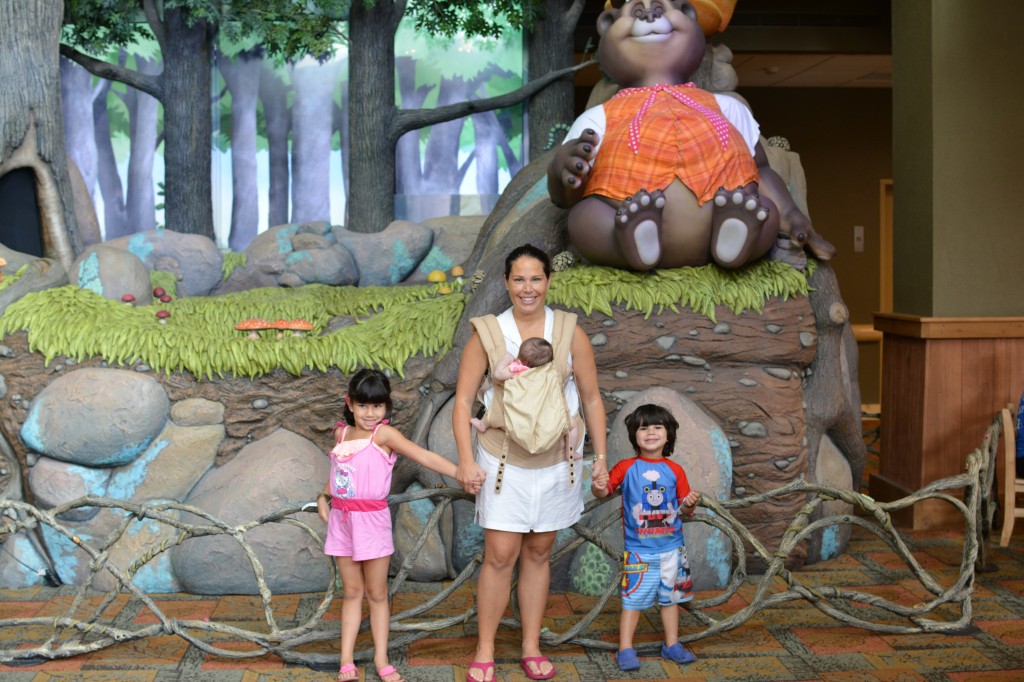 Once checked in, we were given keys to our room and when I say room, I mean a 7 person suite that is simply gorgeous. If you are traveling with a large group, the Wolf Den Suite is the way to do it. It is has separate bedrooms to accommodate your entire family or if you chose to go traveling with another family.  In this suite, there is a Master bedroom with a king bed along, the entrance bedroom (main portion of the suite) which includes a queen bed, twin-size sofa sleeper for those extra people traveling with you, a cave-themed sleeping area for kids with their own bunk beds and TV, a large picture window, a microwave, fridge, coffee maker, and hair dryer.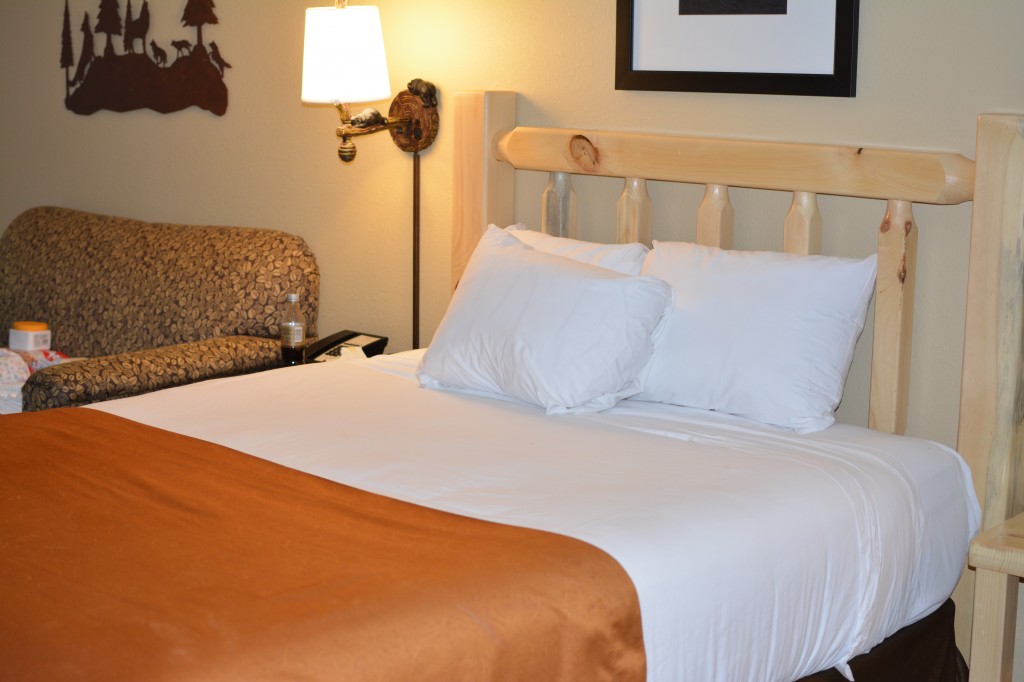 This suite is HUGE and allows each member of your family to have their own individual space. Hayley and Zane went gaga over the bunk beds. It was their first time sleeping in bunk beds and they loved the concept. In the morning when we were sleeping, they were able to watch their favorite shows in bed. As for my husband and I, we had a great night sleep in the main bedroom and we put baby Taylor in her own bedroom. They do have pack n plays available if you are traveling with smaller children too.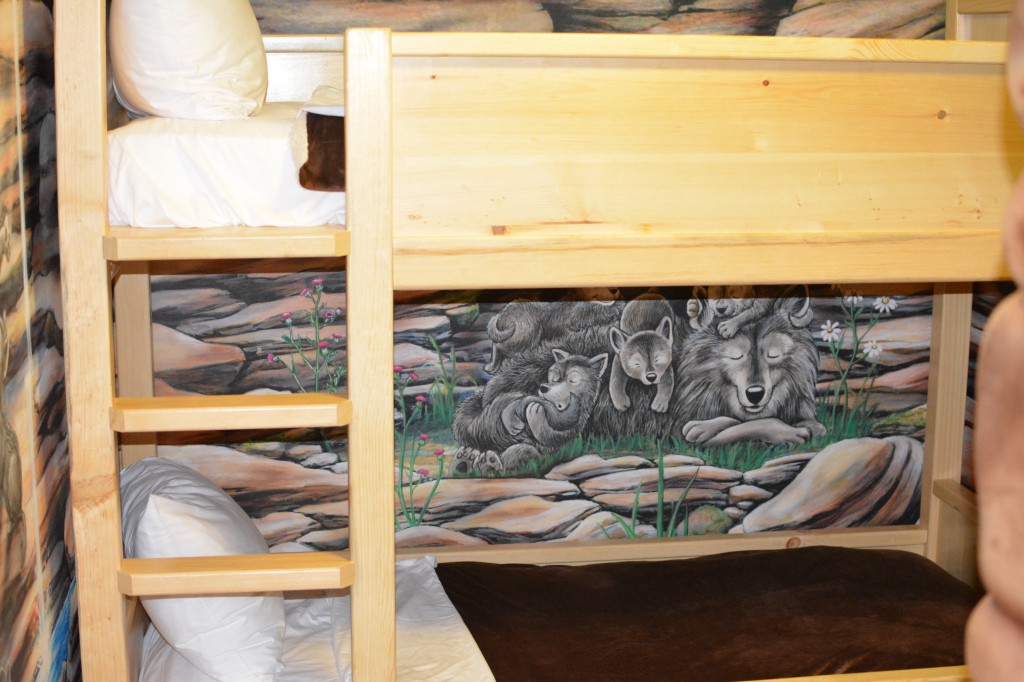 After an awesome night of sleep in such a fun filed suite complete with bear themes, we were ready to start the day. We grabbed Dunkin Donuts right in the lobby. I read some reviews that there were long lines for D +D in the morning, but we did not encounter this. We got right up and were able to grab our java and breakfast on the go. You can pay via cash, credit card, or on your room charge at all the places you want to eat, as well as the activities you want to participate in.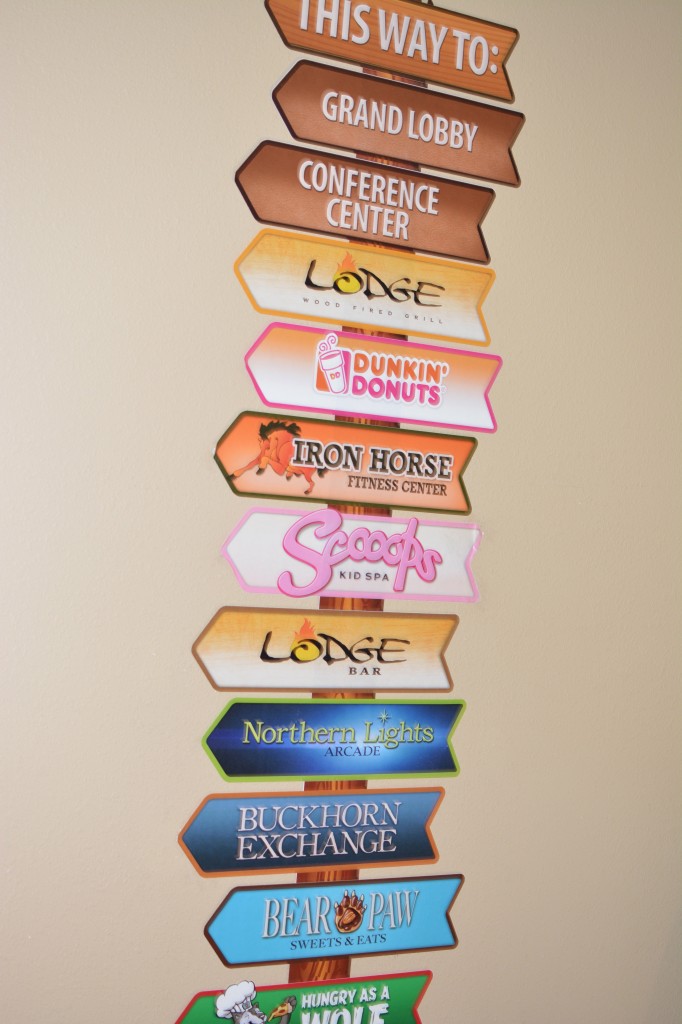 The next stop was obviously the water park and when I say water park, I mean a MEGA indoor water park that is unlike anything I have ever seen before. It is a massive, 84 degree indoor water park with over 68,000 square feet of water-packed excitement! At Great Wolf Lodge New England, the water park is separated into two main areas both with young children and older children rides. Before you enter, they measure you and you are given colored bands to tell you what rides you can or can't go on. They do this for your children's safety which I am a big fan of. Do not worry if your kids fall into the youngest height requirements, because there is still plenty of rides for them to go on!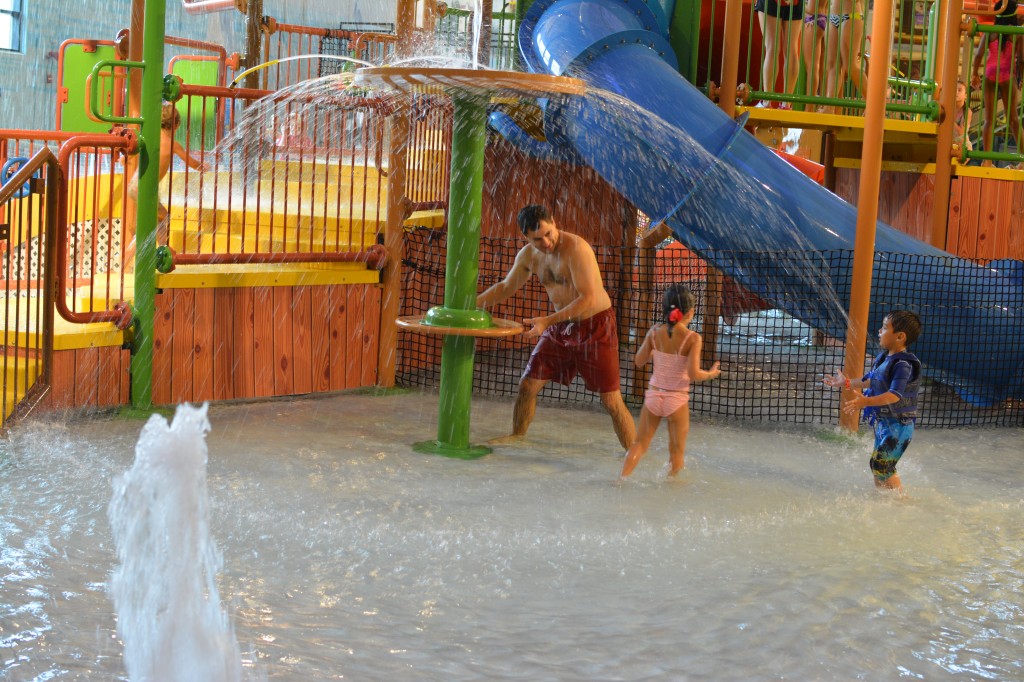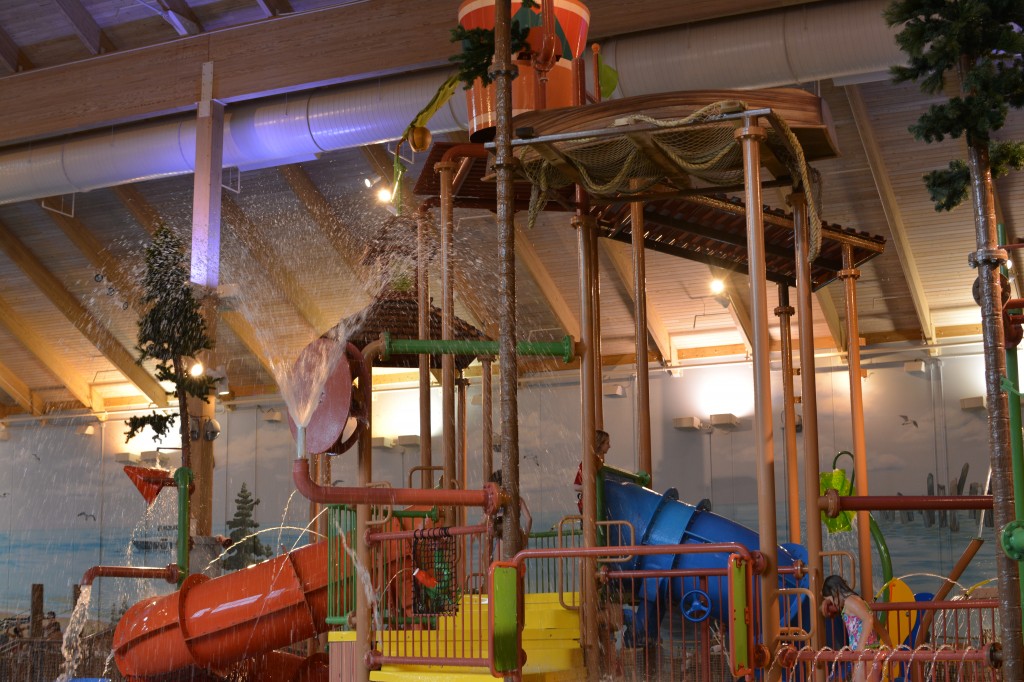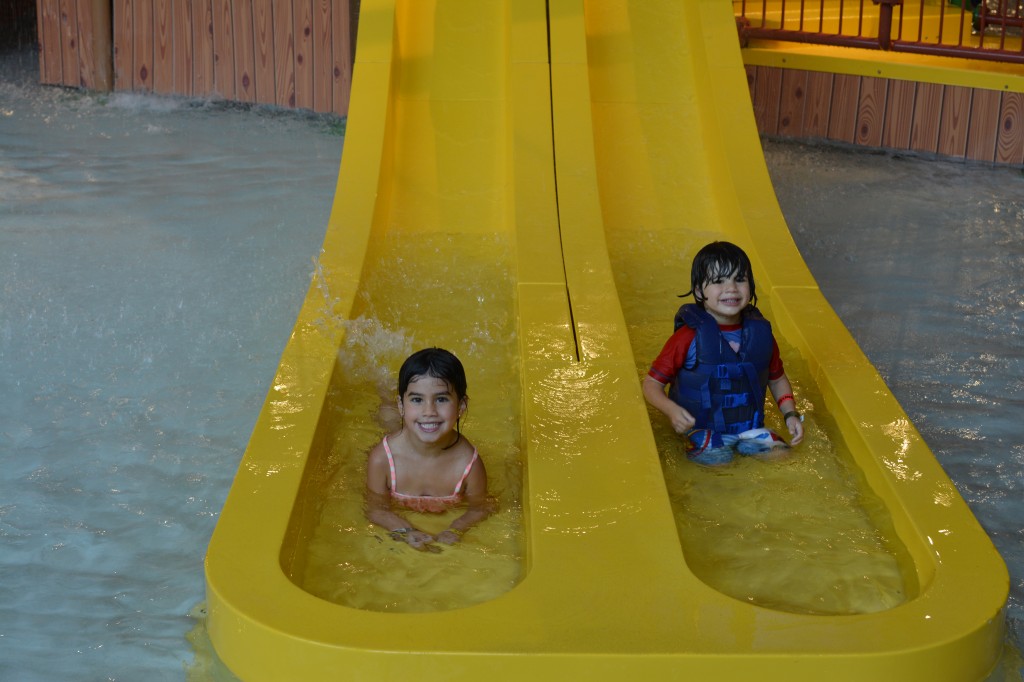 At the water park, you will find a favorite slide or water attraction for the entire family. They have slides from the most beginner to the most advanced, a spray park for the younger kids , a younger water area for toddlers, a lazy river, and so much more. Hayley and Zane's favorite was definitely the Slap Tail Pond which features waves up to 3 feet tall that comes in 5 minute intervals. It also features zero deep entry and goes up to 5 feet. Both my kids stayed in the mid section of the pool and spent hours there.  They also loved Big Foot Pass which was an agility challenge course where you have to climb ropes right in the pool. Your kids will get to jump from lily pad to lily pad to reach the end of the pool. They provide safety water vests at no additional costs to children who are not able to swim or just want to wear one to feel safer.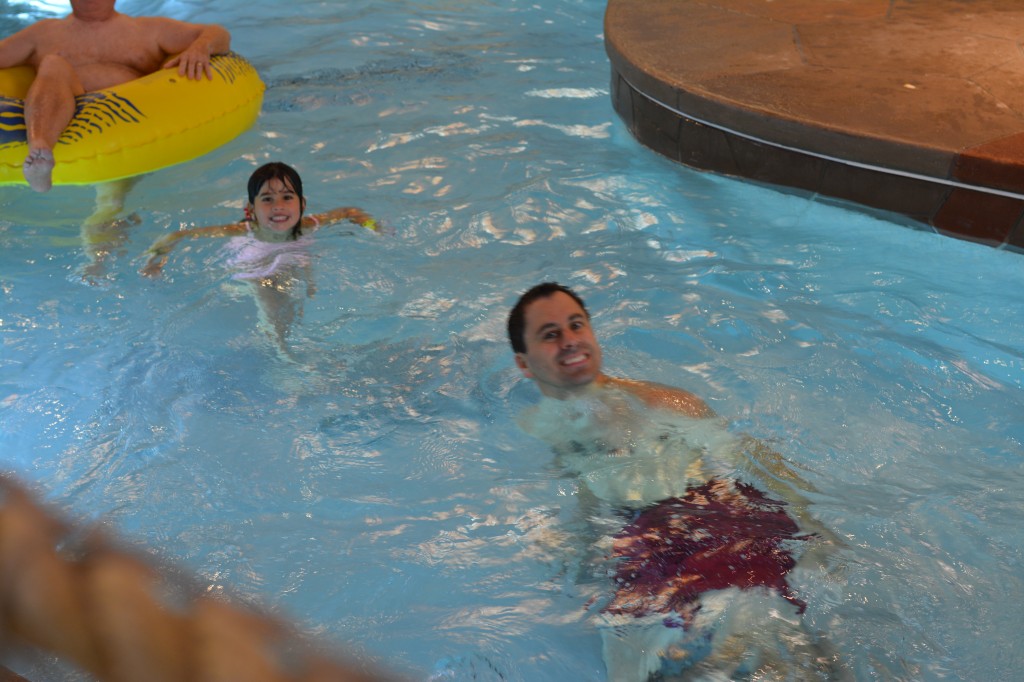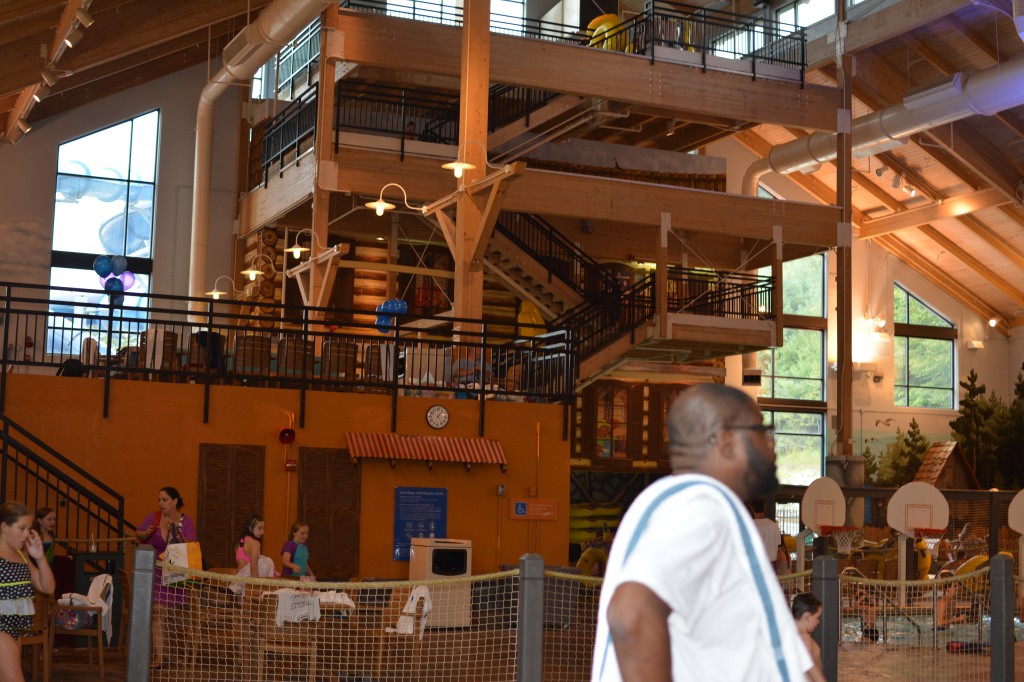 If you have older kids including teenagers, they have some water rides they will never forget such as the Howlin' Tornado which features a 6 story funnel all while swishing and swirling down the slide, 30 feet up the sides of the funnel before landing in the main pool area. My husband also had his share of fun and went on the Wolf Tail which features a enclosed tunnel which drops you into a 360 degree thrill ride. I was too scared to go on but he said it was the most awesome ride he has ever been on!
After spending hours at the pool, we then went on to explore some of the other attractions such as the Howlin' Timbers Play Park which includes indoor rides such as the Frog Hopper attraction and train ride. In this section, they also have a Howlers Peak Rope Course, mini golf, and bowling! I am not kidding when I say Great Wolf Lodge has everything! Once done with the play park, we visited the Northern Lights Arcade where they played games for hours and even had the chance to go on a ride-on movie (XD theatre) of their choice.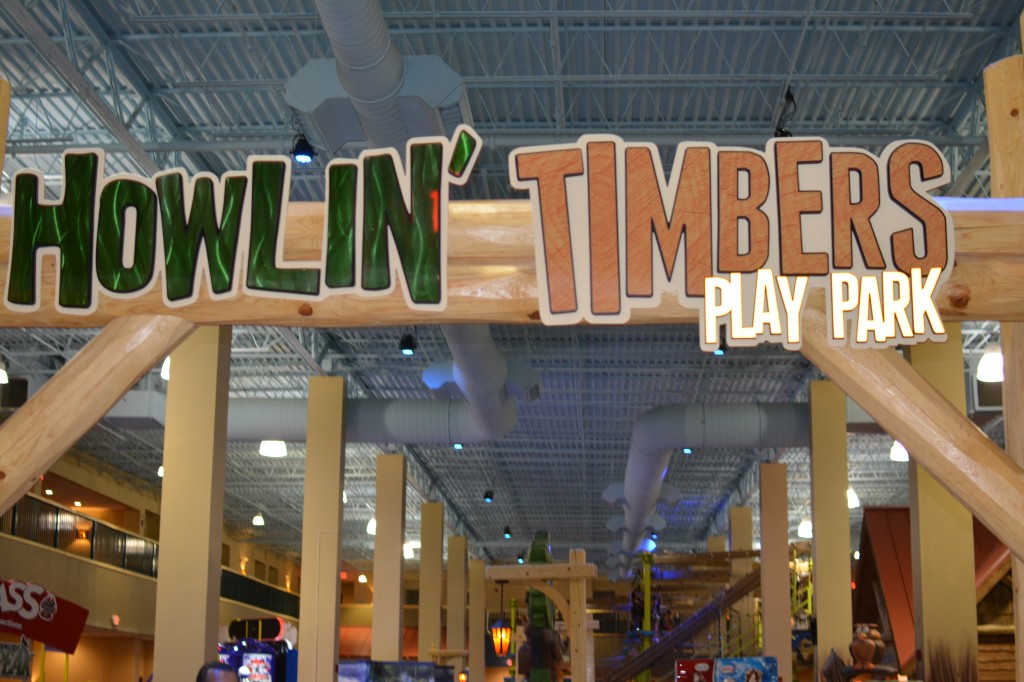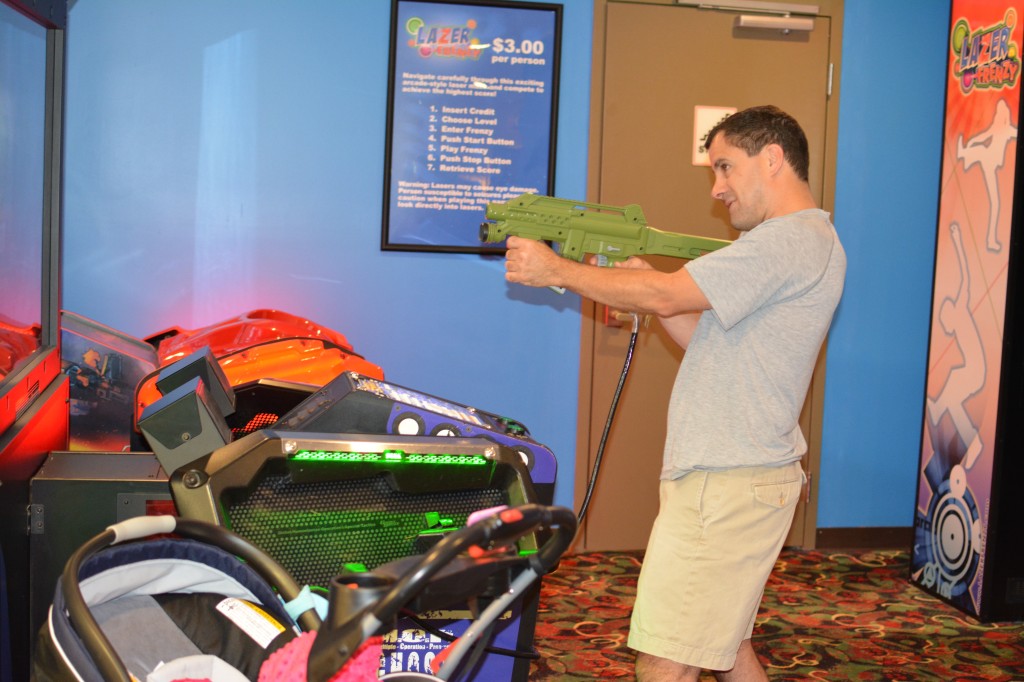 Some activities we did not do but heard rave reviews about is the Scooops Kid Spa and MagiQuest. My three kids were a little young but we heard that both activities are huge hits at Great Wolf Lodge and should be checked out if you have kids 6+!
Lastly, we had a great amount of food choices available at all times whether it was taking out pizza in the Hungry As A Wolf Pizza Palace or sitting down for a great dinner at Lodge Wood Fired Grill.  They have it all!
Be sure to visit Great Wolf Lodge New England for a fantastic family weekend of fun and excitement today!
·