*This is a partnered post with DIONO. All opinions are my own and not swayed by outside sources.*
Selecting the right car seat for your child has become quite a difficult decision for parents everywhere. Many years ago there were only a handful of car seat options for parents to choose from, making this process a bit easier. In current times you will find that there are multiple options for car seats. The wide range of car seat options may make it difficult for you to figure out which car seat is best for your growing family. Today I am going to tell you a bit about the DIONO radian rXT and why you should buy an all-in-one car seat.
Cost-Effective
When you're a parent to one, two, three or more children you are always on the lookout for cost-effective options. Since a car seat is a mandatory item for parents of all ages, having a cost-effective option is really appealing. An all-in-one car seat will save you a ton of money in the long run.
Higher Weight Ratings
Another benefit of purchasing an all-in-one car seat is the higher weight ratings. I recall having a booster seat that had a weight rating expire long before my child was ready to sit in a regular seat with an adult buckle. An all-in-one car seat allows your child to stay in a car seat longer and in turn stay safe longer.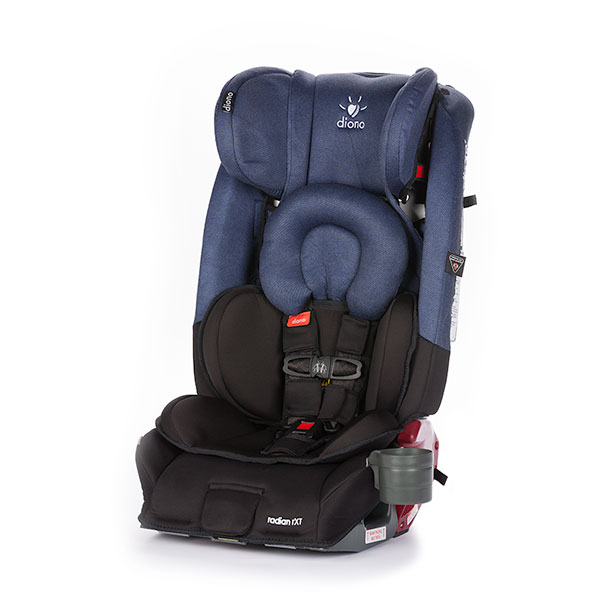 Sense of Familiarity
One of the top reasons I love the all-in-one car seats, such as the radian rXT, is because of the familiarity. Children often get accustomed to the size, fit and feel of their car seat. Having an all-in-one car seat allows your child to stay consistently comfortable in a familiar seat no matter how old they get.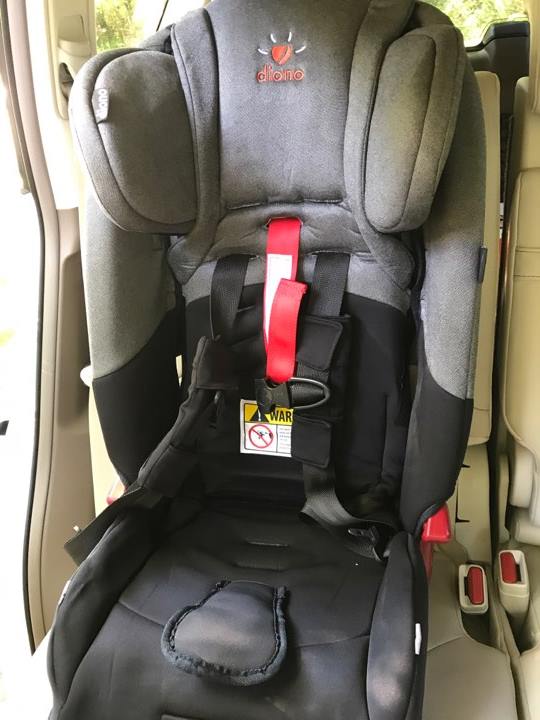 Easy to Convert
An all-in-one car seat is easier to convert than having to go purchase a new car seat. When your newborn is old enough to face forward, you can easily just turn the all-in-one car seat around. This makes parenting so much easier, no more rushing to find a new car seat when your child grows.
About DIONO radian rXT
This all-in-one car seat is a great option to keep parents and child happy. This car seat is diono's flagship product that many parents have enjoyed. Hundreds of parents have enjoyed the radian rXT due to their trusted name and experience in the car seat industry. With an easy ability to get your child buckled in snug during those busy parenthood days of school and sports, the radian rXT is more than just the average all-in-one car seat.
Features include the ability to keep your child rear facing from 5lbs to 45lbs is an appealing feature to have as the new laws require us to keep our child rear facing much longer. With the premium plush support and cushions to keep newborn baby's head safe, you'll drive less anxiously knowing your rear-facing baby is safe, secure and comfortable.
When your child is ready to forward face in your vehicle, the radian rXT has you covered. The forward facing car seat option is rated for up to 65lbs in the 5 point harness. Once your child has reached the booster seat stage, this all-in-one car seat has you covered too. Once your child is ready for the booster style seat, your child is all set to use this option up to 120lbs. With the ability to go from rear facing to forward facing and then booster-style, it's no wonder many parents are hopping on board to purchase this lifetime warrantied car seat.