Black Panther! THE HIT PHENOMEN! THE MOST AMAZING MARVEL FILM! If you are one of the only ones worldwide who did not have a chance to see it in the theaters, do not worry as Black Panther is now available on Digital HD, Movies Anywhere, Blu-ray, and 4K Ultra HD. You MUST BUY THIS DVD because this movie is seriously amazing. We had the chance to sit down with Nate Moore, who is the executive producer of this film. I hope you enjoy the interview as much as I did that day!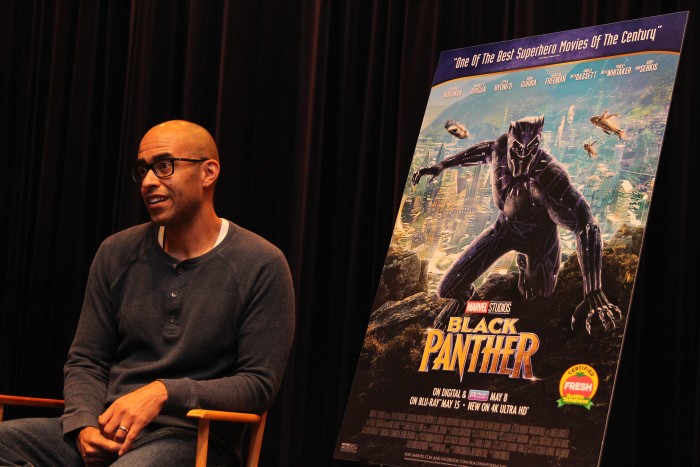 Interview with Nate Moore:
We first started talking about how we all loved the movie last night and then it was time to talk all about Black Panther with Nate. With the DVD and Digital On Demand of Black Panther out now, it was a pleasure to preview all the extras before anyone else saw it.
" There's a ton of great bonus features on this DVD. There's director's commentary, as you come to expect. There is a good deal of deleted scenes, which I think are really cool."- Nate
That day, Nate showed us three separate previews that are available on the DVD. The first one was The Crowning of a King. In this preview, we saw behind the scenes of how they put Wakanda together. It goes through everything from production design to visual effects to cast and story. There's something called the Warriors Within. This is getting to know Wakanda's women. Second we got to see more about how the female characters are such a big important part of this film. On this feature and available on the DVD, you get to see a little bit of the behind the scenes of how they brought Okoye and Nakia and Shuri to life. And the third piece is the Hidden Kingdom Revealed. This goes into a little bit of how they crafted the different tribes that make up Wakanda.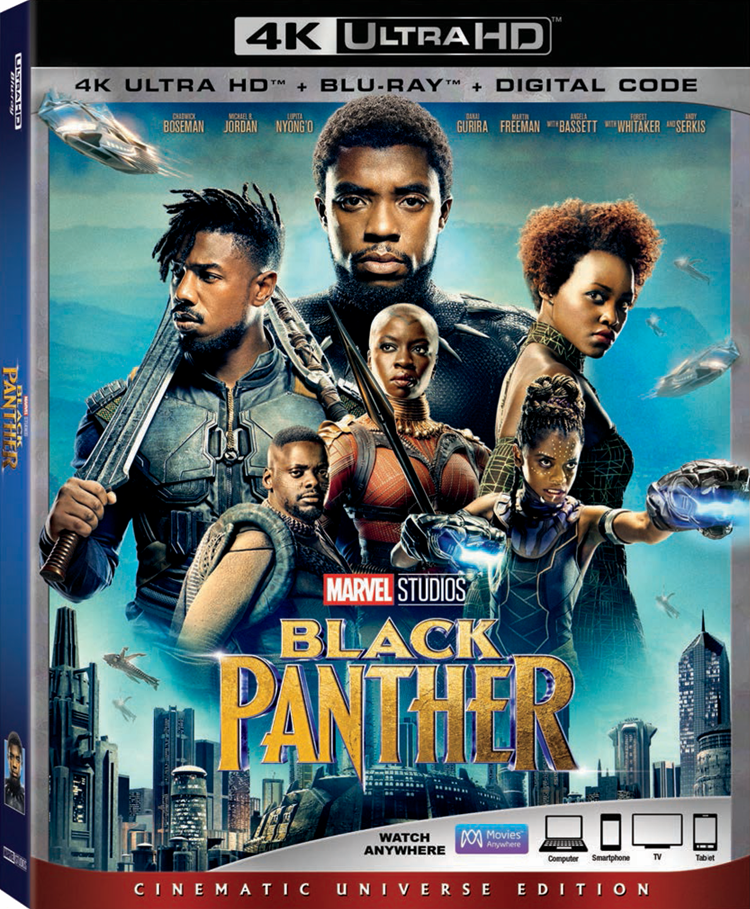 "So, one of our big sort of remits very early on was making sure Wakanda felt as authentic as possible for being this fictional African nation. You'll get to see some of the real-life reference that we used to make sure that Wakanda feels like a place you could actually visit. And afterwards, after you get to see the pieces."- Nate
After seeing these previews, it was time to talk to Nate more! He was so gracious to answer all our questions.
Question 1: When you guys pick the features that you put on the DVD, what stands out or what do you decide, which stories you're going to tell?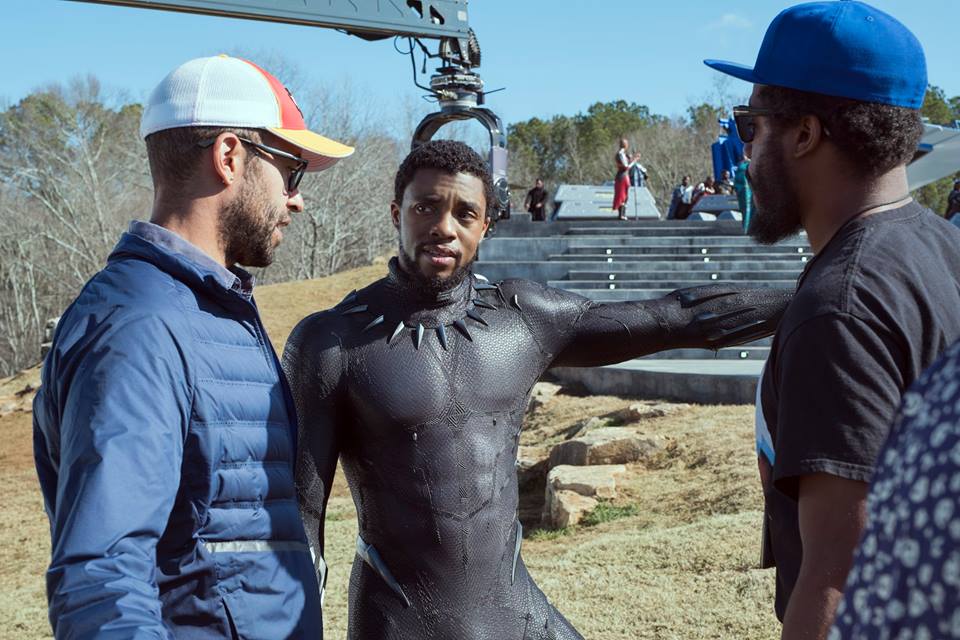 He told us there is a brainstorming session where people get to pitch out ideas of what they think is interesting and also what footage we want to include.
" So, the typical ones like deleted scenes and gag reels, we know we're going to do so we are collecting that footage all through production and postproduction. And then at the end of the day, once we kind of get a sense of what people are responding to sort of out in the world, we can kind of craft our features based on that. And this movie just happened to have a lot of really in-depth stuff because the building of Wakanda was so complicated. Unlike other films like Captain America, which I loved and worked on, but that world is a bit more familiar to audiences. So, there's less to tell. We had a lot of stories to tell from this one."
Question 2: What is the reason some of the scenes are cut-out?
He told us it has a lot to do with pace. The director's cuts are always really long. With a long script, he told us some things feel very necessary storytelling wise.
"When you watch the movie, things that you feel like need to be textural, actually work being inferred. As a for instance, there's a great scene in the deleted scenes between Okoye and W'Kabi, and it's after Killmonger has taken the throne and it's there sort of differing points of view as to what side to take.
It's a fantastic scene. Danai and Daniel Kaluuya do a fantastic job in it. And we kept it in every cut of the movie through testing because we thought it was so important for people to understand the relationship. And because it seemed so good frankly. And when we pulled it, we found that audiences understood just as well but the pace issue we had for that part of the movie when away. So, the shorter we made that area, the better it played.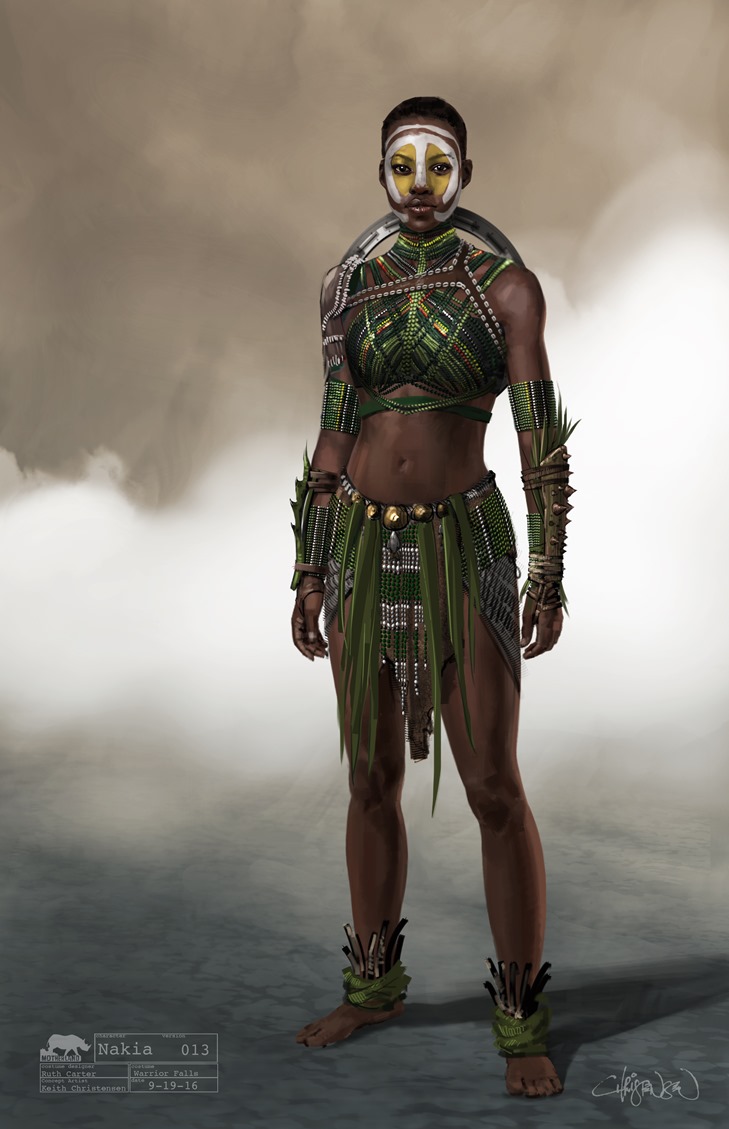 So, even though we loved the film and Ryan Coogler and I were the ones, the last ones fighting to keep it in, ultimately, we couldn't make a good argument. So, the deleted scenes that are in the film are all scenes that people loved but ultimately when we removed it, it actually helped the movie play better."- Nate
Question 3: It is the third top grossing movie now and are you surprised?
He told us with excitement yes it is and yes he was surprised. With the first one, he told us you never know how the audience will react.
Question 4:    From an international perspective, I guess what surprised you the most about the reactions from other nations?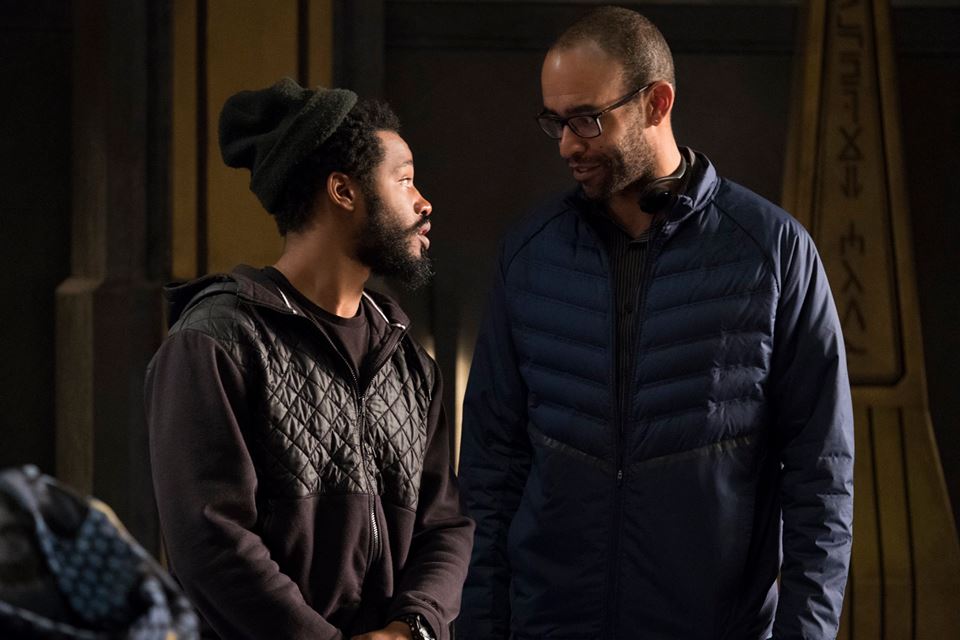 "I think there's, there is a natural hesitance in Hollywood to have a film of this size with a cast that's predominantly African or African-American, you worry that it's not going to travel. The truth is, it did. The good news was we weren't concerned about it in the making of so we didn't adjust the storytelling to work in any specific direction. And Disney from the beginning, always put their best foot forward and said well, we love the movie so we're just going to figure it out. A lot of that was some pre-awareness stuff in Asia and South America where the character wasn't as popular.
Because in some territories, just Marvel films in general don't do as well as you want. So, we knew that Civil War hadn't killed. So, some people needed to be educated on who Black Panther was. But that's all it really took."- Nate
Question 5:    It's the same movie though. You're just saying that in your marketing efforts.
"Exactly and getting out there in front of it and really telling people about Wakanda and why it's cool and the technology which people love. Technology travels, right. So, that's something that's universal. So, there were different pillars we can lean on just to inform people. And then once the film came out audiences came. And again, the word-of-mouth was really strong. So, I think the film performed beyond expectations but in the right way."
Question 6: Me being from South American, there is great rivalry about who has the best food or costuming. I'm wondering if any of this could've translated when you picked certain countries of Africa or certain colors or tradition or dresses that you were sensitive about?
He told us it was sort of done intentionally.
"I think because in our heads in the storytelling of it all, Wakanda was almost this seat of culture. All these very specific cultural things spread to the areas in which they are now better known. But we wanted it to be a celebration of all those things and not a judgment as to one being better than the other. Which I hope was successful."- Nate
Question 7:    Where did you do the filming?
Surprisingly to me, most of all it was done in Atlanta!
"The visual effects crew goes and collects all the footage and they were able to sort of populate it as needed. So, for instance, when they find Wakanda, all of those plates are Africa."- Nate
Question 8:    Talk about the cast.
"It was, it was a really combination of three things. We inherited some cast, right. So, Chadwick was obviously in Civil War. Andy Serkis had been in Avengers: Age of Ultron. Martin Freeman had been in Civil War. When we hired Ryan, one of the first things he said was I would love to find a role for Michael B Jordan because they had done Fruitvale and Creed together. And so, he became Killmonger. Ryan suggested Lupita which was an easy sell. Ryan suggested Danai, which was an easy sell. We collectively went out to Angela Bassett thinking there's no way she's going to do this movie because man, she's so fantastic.
And she was game. And then the two, Daniel Kaluuya was a Ryan Coogler idea. And then two people we found together Letitia Wright as Shuri and Winston Duke as M'Baku. So, we did a pretty wide-ranging casting search for them. M'Baku was great because none of us had really ever encountered Winston before and his size and his presence was just so dynamic even on tapes in a room reading against nobody, he was fantastic.
And then Shuri, Letitia Wright, we ended up doing two rounds with other actresses and reading with Chad and it was really about chemistry with Chadwick. And it was true on the day and it's still true, Letitia was one of the few people who could actually get Chad to laugh naturally because Chad is a very reserved person. But in the audition, it was like oh, that's his sister. And even on set, she's one of the few people that he actually relaxes around and she so fantastic."
With this DVD, you can get deleted scenes. You will get director commentary and fun extras. You will get fun gag reels as well!
Be sure to pick up Black Panther on DVD available now!