*I wrote this Incredibles 2 Costumes post as part of the promotion for the Incredibles 2 Event. I was invited to Pixar to cover this event. Pixar provided some of the images provided.*
A few months back we had the pleasure to interview the power force Pixar Incredibles 2 costumes designer team including Bryn Imagire, Shading Art Director, Fran Kalal, Tailoring Lead, and Deanna Marsigliese, Character Artist.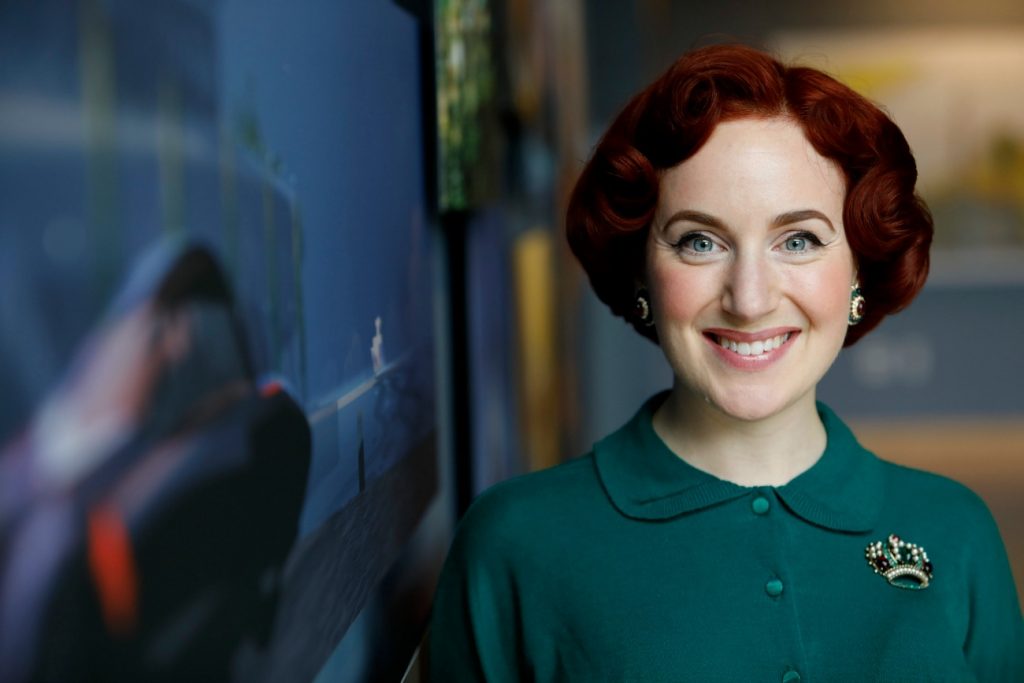 These women were awe inspiring to talk to and what went into their creations were simply amazing! The main thing I got out of that day is every single outfit is made by these designers before they even set the animation. Every single outfit in every scene was made multiple times to perfect it, before the costume got set in stone. Also they had every piece of furniture made to order, before animation was done on that. It was amazing to see the process and dedication that went into making these things come alive in the movie.
We first talked to Deanna Marsigliese who was the character artist on this film. She was absolutely perfect for this role because she wears what she makes. Her actual outfits were retro chic and her designs of our favorite characters like Edna, Elastigirl were equally chic and fashionable. It is always nice talking to a character artist who wears their own designs. Surrounding the room that day, were several outfits that we got a peak of, that we will see in the upcoming Incredibles 2.
We had the chance to talk about Edna's new design Incredibles 2 Costumes  which is an update from the original movie. They needed to keep with the times with all the characters and I personally think they nailed this.   The title of this presentation was No Capes! This is apropro as Edna is known for declaring this. Each of her outfits were made with many technical details. For example she is going to be sporting a terry cloth robe in some scenes and you will be able to see every single detail of the robe. This was all done on purpose as they wanted to get the outfits as real like as possible.
Along with all her creative outfits, they had hair artists come in to make sure each character has the perfect hair. In this new movie, you will see a bounce to her hair and not the old bowl cut. They had artists come in and do hair on models to get the exact look they were going for. It was amazing to see this. They showed us several of the hair styles that each character is going to get in Incredibles 2.
Another tidbit is the power suits in the Incredibles 2 Costumes were completely different. With the Incredibles 1, they had their suit but with this, they are all tailored made to fit the character exactly. They each had their own texture to the material and perfect amount of give to fit each character. The logos were also different and custom made. Each part of their suit was thought out and there were entire teams dealing with each aspect of the costumes.
The costume team also did something with the costume design that was simply incredible (no pun intended LOL). For the women, they created 20 different garment pieces for 7 different body types. Each had their own attributes and designs such as glasses, purses, etc. With the men they created 12 garment pieces that were made to fit 6 body types. They then were able to adjust all these final designs into 72 different background characters with various clothing. AMAZING! By using the same shirt and same pants, they can go from one body shape to the next to nail down 80 percent of the clothing fit and then they use hand detail for the remaining 20 percent.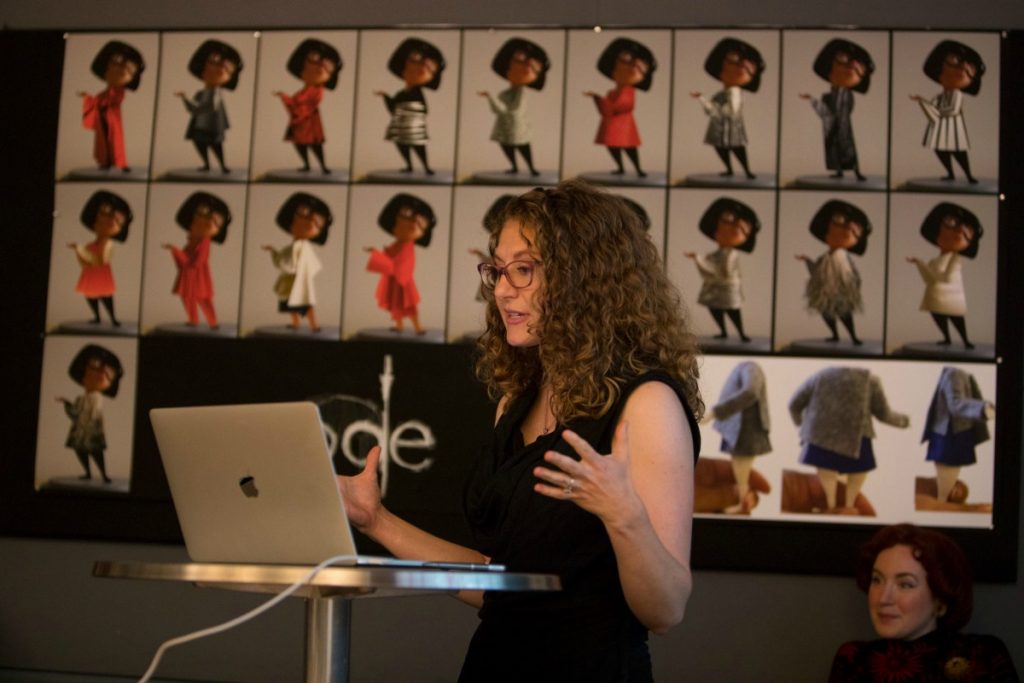 The costumes in Incredibles 2 will blow you away. The created a mid century design that will be reflected in most of the costume choices. Everything from the background costumes to the main character costumes was carefully thought out. You will see simple lines, iconic lines, silhouetts, and more from this century. Some of the inspirations for the Parr family include Bob Parr-Bob Newman, Helen Parr- Mary Tyler Moore, Audrey Heburn, and others to reflect the time. Fun fact is when you see Jack Jack home alone with Bob, he will always be in just a diaper. But when Helen is home, he will be dressed.
When you go see this movie pay careful attention to all of this. The Incredibles 2 Costumes choices really support the story line of the film. Also, be sure to pick up your tickets to Incredibles 2 now available on Fandago.