In my home, electronics are all the rage! With three kids and each having their own electronics, I need a place to charge them all. I need an Electronic charging station for home. Thankfully this can now happen thanks to ALLDOCK charging stations.
Finding that perfect electronic charging station at home was very daunting until ALLDOCK came into existence. From smartphones, smartwatches, tablets, and computers, something is always needing more "juice". In a typical household of two parents and two children, one is likely to find at least four smartphones that need to be charged daily. These pieces of technology are great, but they also come with a massive mess of cable clutter.
Take charge of your electronics with a charging station that is customizable to your family's needs:
Available in two sizes and with materials such bamboo and walnut, ALLDOCK, electronic charging station for home,  fits harmoniously or deliberately contrast with its surroundings.

Various rail widths allow for accommodation of different size cases.

Charge all devices in one place – many accessory add-ons allow users to add a charging mount for the Apple Watch, FitBit, or Pebble watches (more charging add-ons to be released).

All around compatibility, due to the charging block inside of the ALLDOCK charging station (4 or 6 USB ports based on size).

Achieve a 40% quicker charge than with a standard charger.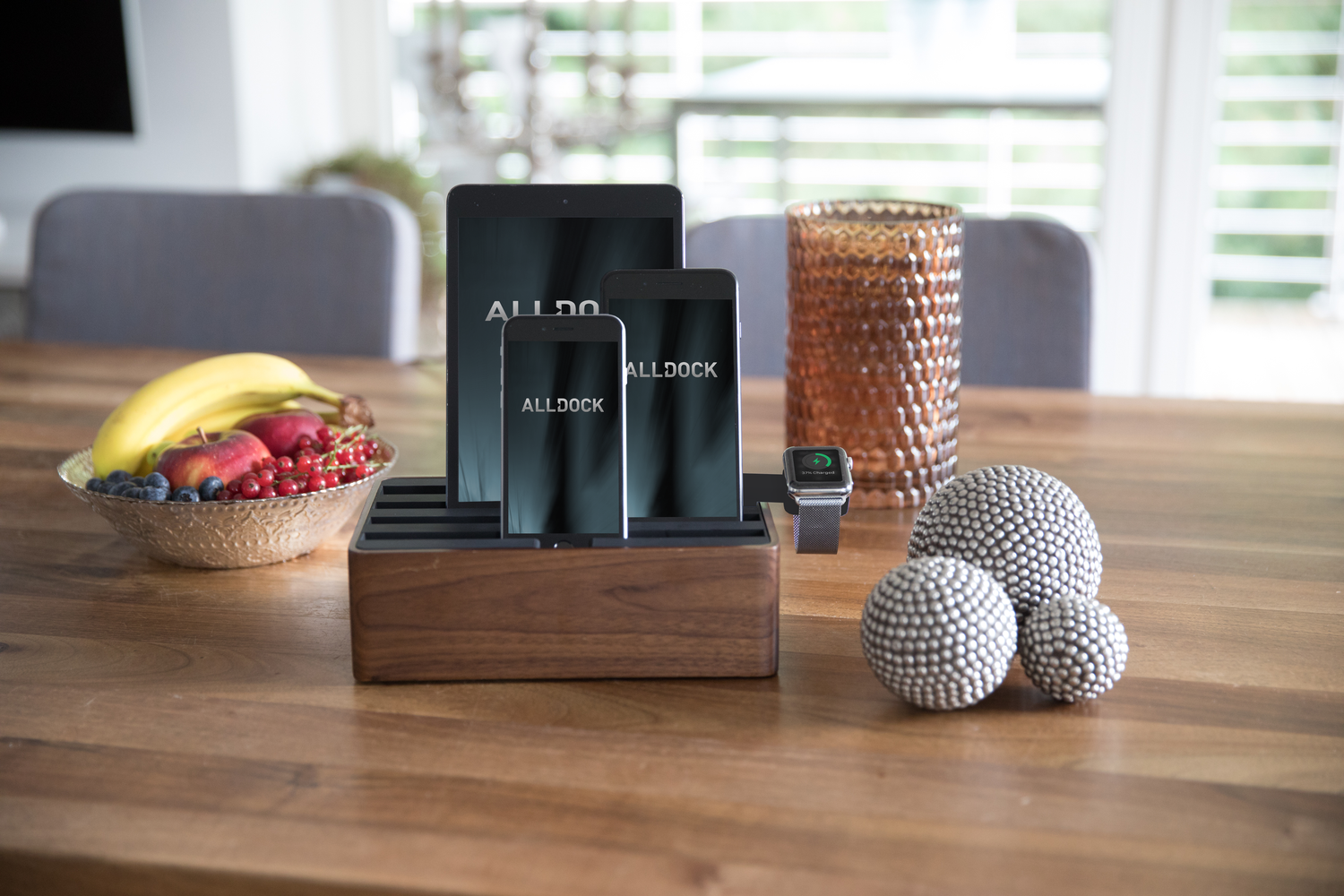 ALLDOCK electronic charging staton for home has been a wonderful addition to our household. Every night my kids bring me their electronics and we all charge it in one neat place. It is a small device so it does not take up much room on a floor or table.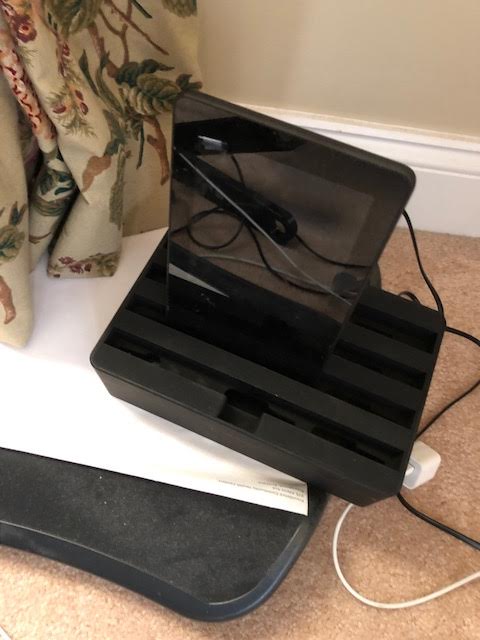 Interested in learning more? Visit www.alldock.com for more information. This Electronic Charging Station has been incredible for my family and I know it will for yours too! Preorders just started so now is the chance to jump and get one. It certainly makes life easier in my household.
*Partnership with Alldock. All opinions are my own and not swayed by outside sources.*