Electronic devices have long been rumored to "rot" the brains of our youth. For many years I allowed myself to buy into that belief but when I became a parent to my own children, I realized that it wasn't electronics themselves but rather the content found on the devices. Add unwholesome content to the unlimited amount of time parents allowed their little ones to spend on electronics and sure, it would appear it caused brain rot. What I've come to realize however is that it was less "rot" and more accurately labeled as stunted educational growth and lack of motivation to do much else but sit in front of screens.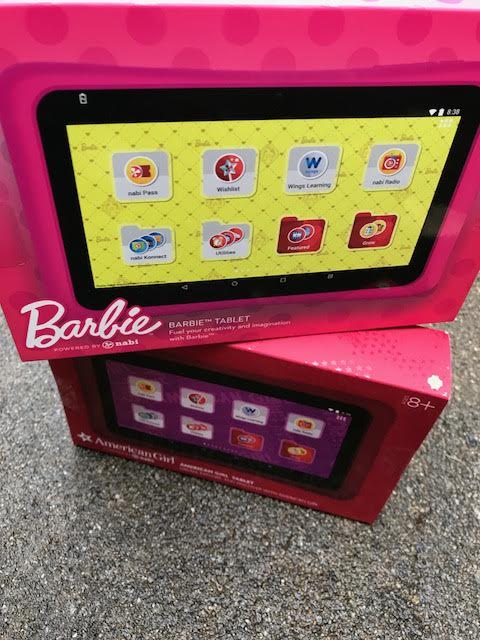 Once I relented on the no electronics rule and gave today's educational devices a chance, I quickly saw how beneficial some devices and their content actually were to kids. For example, monitoring what was being downloaded and pre-screening apps, ensured that instead of junk apps, they were getting both fun and educational screen time.
This holiday season I was able to partner with Nabi, an electronic company geared towards younger audiences, and was sent two of their tablets that were programmed with clean, educational and wholesome content for my youngest. I received one of Nabi's American Girl tablets as well as their Barbie version, two things my daughter adores and let me just say, I was impressed at its overall design and performance.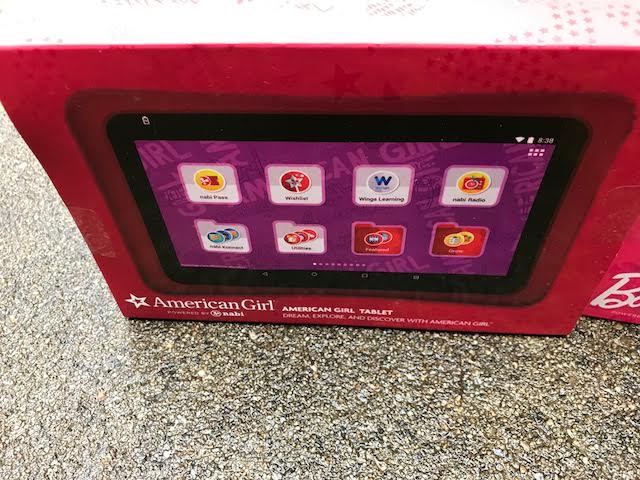 The AG Nabi Tablet is an exclusive design offered by Nabi, designed for young girls who've grown up loving both the American Girl stories as well as the mini-series episodes features on television. Featuring a custom AG berry colored bumper for protection against accidental drops, and fun sound effects & wallpapers, this tablet allows your little one to enjoy over 70 different videos, a plethora of apps and more, all featuring iconic American Girl characters.
Able to give parents peace of mind thanks to its kid-safe app store, the American Girl Nabi Tablet is also home to the Wings Learning System and customizable parental controls that ensure your child's screen time is filled with wholesome content. You'll never have to worry about your little one stumbling on something they shouldn't and sleep easy knowing they're having fun as well as being educated at the same time!
Now, with as many young girls that love American Girl, there are as many (or more) that have grown up with Barbie products. These days Barbie is quite literally everywhere. Books, movies, television series, dolls, games, puzzles, you name it and Barbie is in it. So, it's no surprise that Nabi created a tablet specifically branded to the iconic blonde fashionista.
The Barbie Nabi Tablet is a great re-enforcer of the saying, "you can be anything you want to be." Whether it be a designer or superhero comic creator, the sky is the limit with the dozens of Barbie themed apps, games and videos. For added fun, you can even play put together puzzles, test your mind with memory games or doodle on a ton of different coloring pages!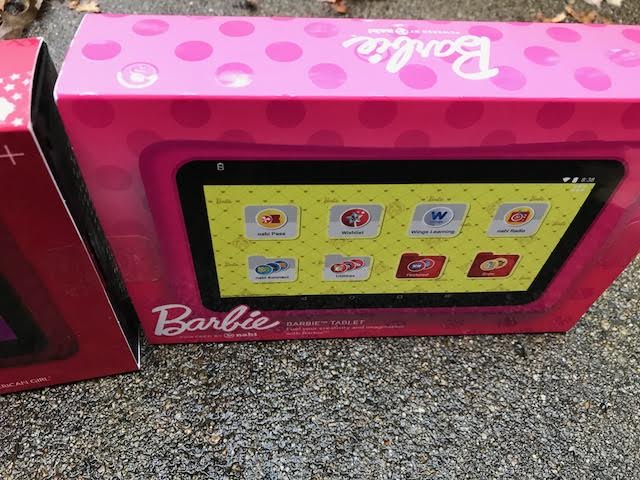 Equipped with a custom Barbie bumper to keep your tablet safe from drops or spills, special sound effects and Barbie Wallpapers, the Barbi Nabi Tablet is the gift that keeps on giving this holiday season. Your special girl will be able to flourish creatively with all of the included content on this adorable and educational device.
To find out more about Nabi and their full line of electronic products, you can visit them online or become a fan of their social media sites like Facebook|Twitter|Pinterest|Instagram.
*Samples received. All opinions are my own and not swayed by outside sources.*