*I am a Peppa Pig ambassador. All opinions are my own and not swayed by outside sources.*
Peppa Pig is all the rage in our household. Two weeks back Taylor and I went to the new Peppa Pig show and had a splendid (oink oink) time!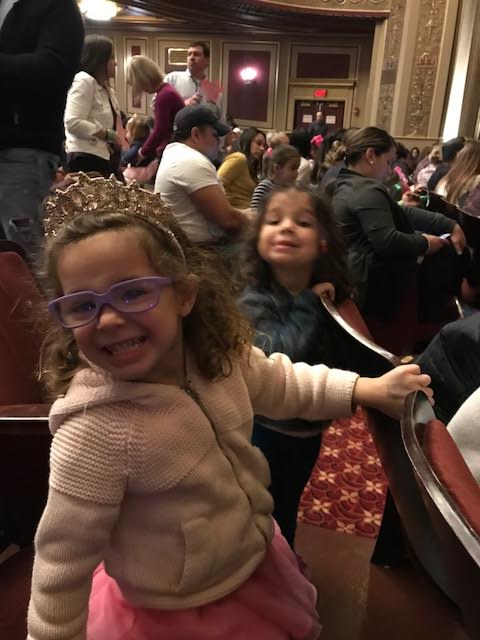 Now just in time for the holidays, there is some terrific and new Peppa Pig merchandise.
Peppa Pig' s Pop-up Princess Castle Book
*Peppa fans will be royally pleased to discover this pop-up play set with press-out characters presided over by Princess Peppa, of course! All hail Princess Peppa! There's so much to do at Peppa's royal residence. Children are invited to explore the castle's many majestic rooms with press-out figures of Princess Peppa, Prince George and their family and friends. After entering through the working gate, they'll want to peek into Peppa's closet and read the mini storybook telling all about Peppa's day at the castle. It's a Peppa fairy tale come true!
Peppa Pig is an energetic, loveable piggy who lives with her Mummy, Daddy, and little brother George. Peppa's favorite things include playing games, dressing up and jumping in muddy puddles. Her adventures always end happily with loud snorts of laughter!*
2. Peppa Pig Princess Peppa Storybook
*It is bedtime for Peppa and George, but they aren't sleepy! So Mummy Pig tells them the magical story of Princess Peppa and Sir George the Brave Knight. Join the fairytale adventure featuring castles, dragons and everyone's favorite little piggy, Peppa! This hardcover storybook includes a punch-out Princess Peppa crown.*
3.  Princess Peppa and the Royal Ball (Peppa Pig: Level 1 Reader)
*Princess Peppa has so much to do to get ready for the ball! She must invite her friends, decorate the castle, and help the royal baker make some tasty treats. Will Princess Peppa have enough time to make this ball a night to remember.*
SOME OTHER GIFT IDEAS INCLUDE :
2. Peppa Pig Princess Peppa with Plush
3. Peppa Pig Little Castle Fort Playset
Be sure to pick up all these wonderful Peppa Pig books today just in time for the holidays!