If you never been to Lake Compounce, you MUST go visit. Lake Compounce is located in Bristol, CT about 90 minutes from my hometown. In my opinion it is WELL WORTH the drive. Celebrating its 171st season, Lake Compounce is the Premier Family Theme Park & Waterpark in New England and the oldest continuously operating amusement park in North America.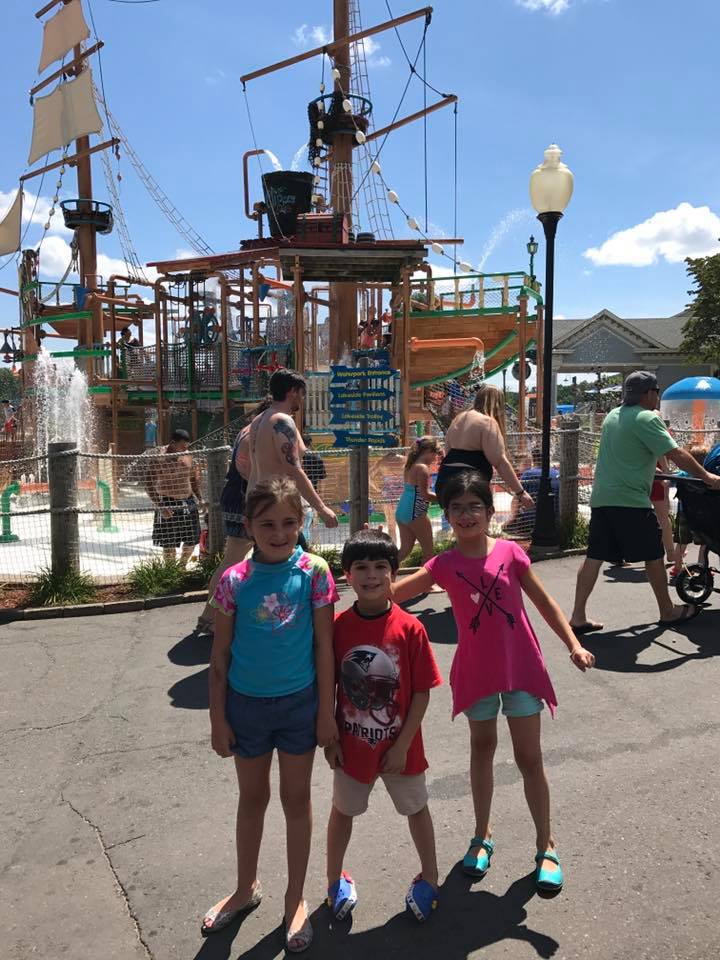 We ventured out last Sunday to experience all the park has to offer. We decided to start with the water section of the park. I will tell you that Lake Compounce is HUGE so give yourself plenty of time to explore the park. They have a section where they house all of their water rides and then a dry section where you will find the games, most of the food, and all the thrill rides.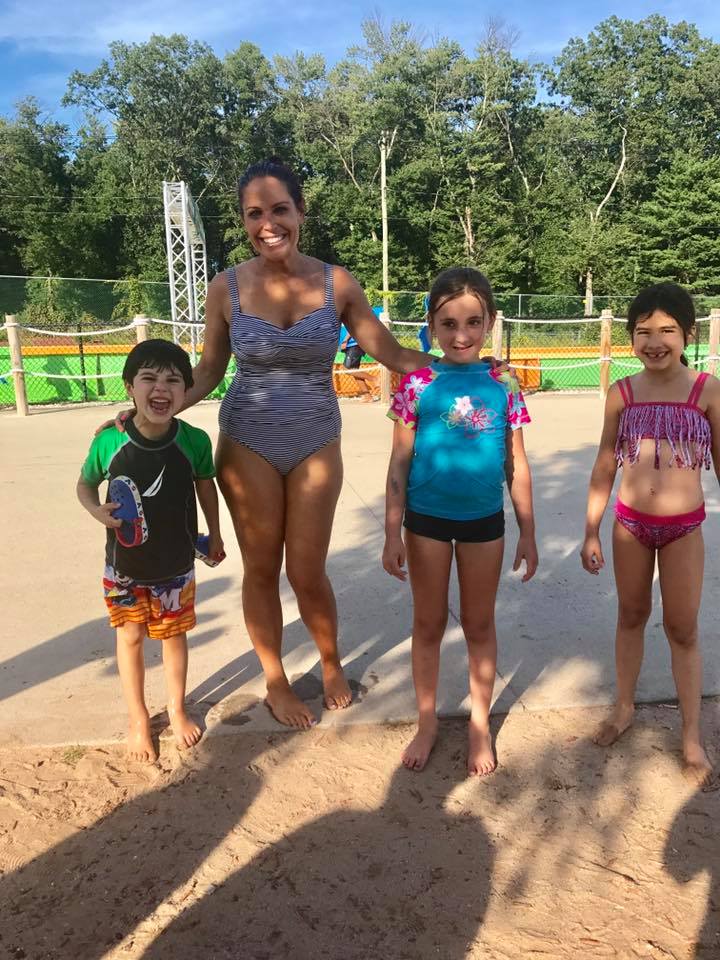 The water ride that had the most line was the Mammoth Falls. This is the tube ride that can fit quite a bit of people. I think the line was close to an hour but it easily passed with us making friends with the other riders. You get seated in a large tube and then go through amazing turns and tunnels. This is one of my kids favorite water rides at Lake Compounce.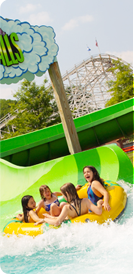 We then went on Riptide Racer where the three kids all raced one another on a face first slide. This slide is located near Johnny Rockets so if you are hungry, head over there later. My kids also really enjoyed Lights Out which is a water slide completely in the dark. Please note on this ride you are not allowed any shirt or bottoms aside from your bathing suits. You will be sent off the line if you have shorts on. A good tip you learned right here on the Mommyhood Chronicles.
Then we changed into our dry clothes and had lunch at Pink Hot Dogs. This LA based hot dog place has a shop set up right next to the water section in the park. We all had hot dogs and then it was time to ride the other thrill rides.
Of course we had to go on the NUMBER ONE WOODEN ROLLERCOASTER in the world which is the Boulder Dash. Holy moly this ride is awesome but VERY VERY FAST! I highly suggest riding this ride as it was my favorite ride in the entire park. Top speeds on this ride were 60+ MPH! My 8 year old went on it with her friend and they both loved it!
Unfortunately WildCat was closed that day but it is another great rollercoaster. If you are not afraid of heights, give the SkyCoaster, Down Time, and the Phobia Fear Coaster a try when you go! Some of my kids were not tall enough for the bigger rides but they were quite content because Lake Compounce has TONS of rides for every age group.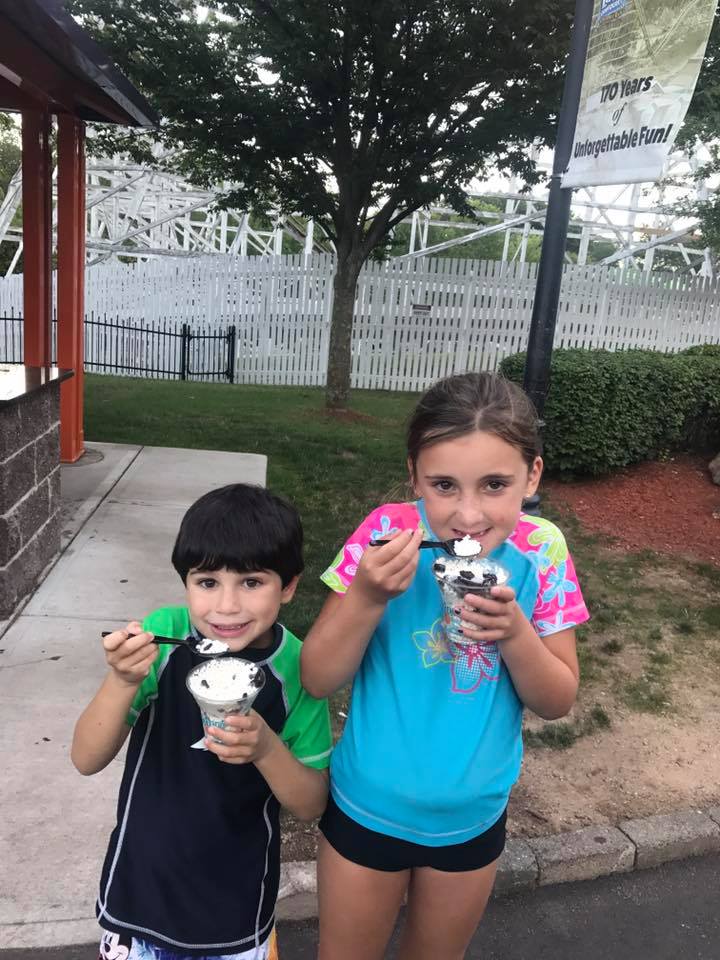 We ended up leaving that day at 9 PM! It was such a fun filled day! Be sure to check out Lake Compounce for your next vacation spot. Also season tickets for the 2018 season are now on sale.
*I worked with Lake Compounce on this post. All opinions are my own and not swayed by outside sources.*