Bedtime routine is a key part of a good day and good health for the kids. The kiddos need their sleep, but sometimes it can be hard to get them into their beds so they can get that sleep. Between "just one more story" and "why is the sky blue" and "Mommy, I love you", the kiddos pull out all the stops to keep from going to bed. However, a good bedtime routine can make it easier to get them to go to sleep so they can get the rest they need. Bedtime can be daunting but I have some hacks that get the kids to bed without a fight.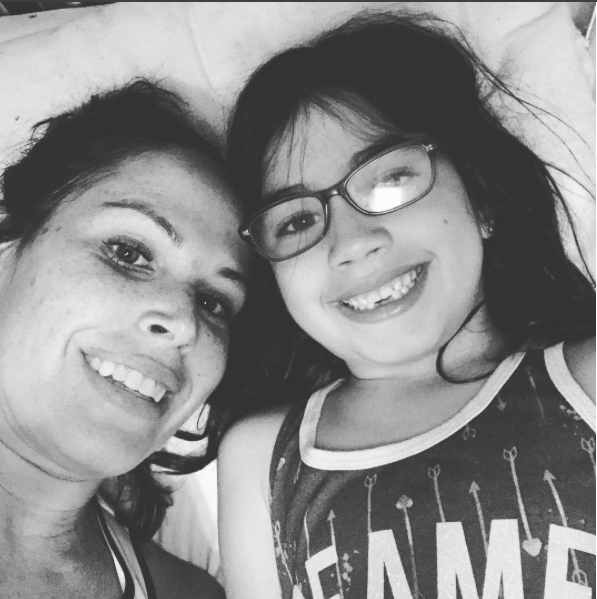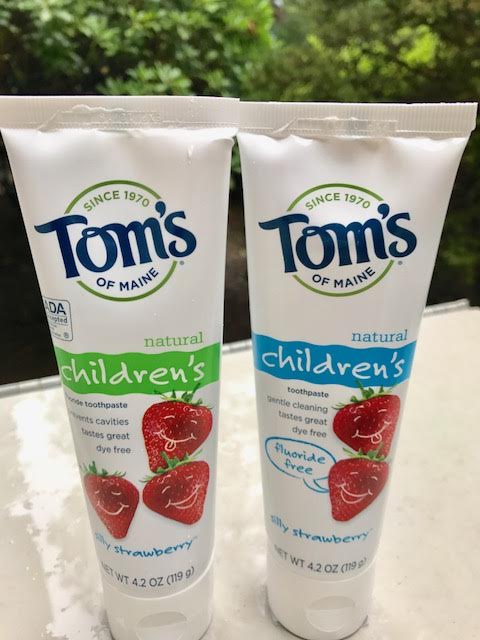 *I am a Tom's of Maine ambassador. All opinions are my own and not swayed by outside sources.*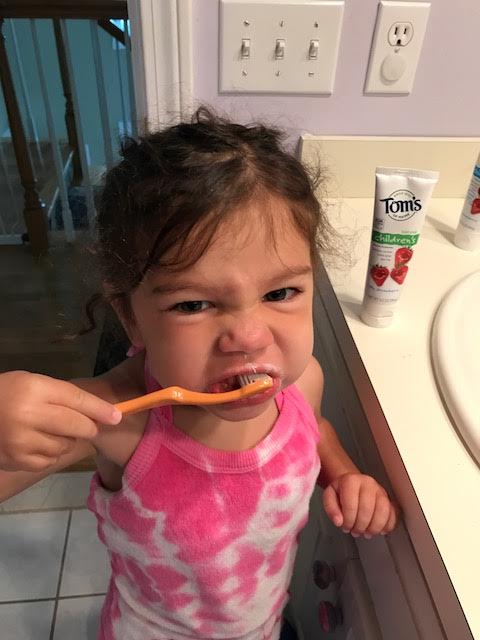 Bedtime Routine Hacks to get the Kiddos Nighty Night
While kids will pull out all the stops, these hacks can help stop the stalling before it starts and make the transition to bed relatively easy and less frustrating for us parents. Using these hacks you can get the kids headed to bed AT bedtime instead of AROUND bed time – usually later rather than earlier. LOL
Don't Wait Until the Last Minute
We all know that our kids are going to stall, so rather than wait until 5 or 10 minutes before bed and then getting frustrated when the kids won't go down, start your bedtime routine early. I've found that getting the bedtime train rolling about 45 minutes to an hour before bed helps ease the kids into bedtime and allows for all those stalling tactics that kids love to use.
Make Bedtime Fun
One big reason that kids stall is that they don't want to waste a second of fun in a day. So make bedtime fun. When you read a story to the kids, act out the dialogue with silly voices. Have a "bedtime song" that the kids really love and that you reserve for your bedtime routine. And here's my kids' personal favorite – a special bedtime snack. Reserve a healthy but fun snack that the kiddos only get when it's time to start getting ready for bed. These kinds of things help make bedtime something the kids look forward to instead of dread.
A Healthy Snack
I just mentioned a bedtime snack, but this is still worthy of its own section. In addition to making bedtime fun, a healthy and fun bedtime snack also gives the little ones nutrients that they need to help them grow while they sleep. In the same way that our adult bodies repair themselves while we sleep, children's bodies grow while they sleep. And bonus, a full tummy equals a tired child.
Mommy AND Daddy Story Time
Kids always ask for "just one more story", so give it to them AND get in some quality time, to boot! Have mommy and daddy story time at night – one story from each of you. The kids get two stories, and they also get some quality one on one time with both mommy AND daddy.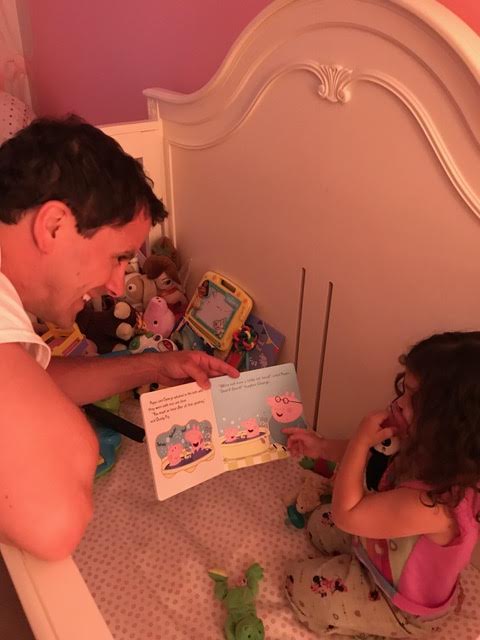 Make Brushing Teeth Fun
Kids need to brush for a full 2 minutes twice a day just like adults do, but almost all kids hate to do it. I get it. When you're a kid, 2 minutes seems like an eternity, and it's so boring. But you CAN make it fun for the kids. I make brushing teeth fun for my kids with Tom's of Maine Silly Strawberry Natural Kids Toothpaste. With no artificial colors, flavors, or sweeteners, Silly Strawberry Kids Toothpaste is something I can feel good about my kids using, and it's also something they want to use. It even comes in a fluoride-free version, as well.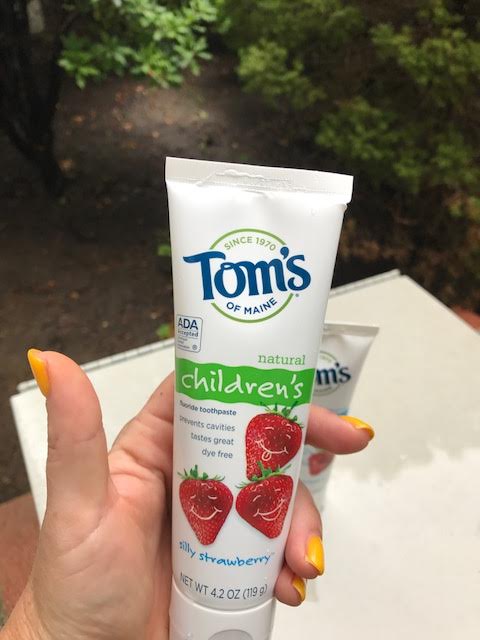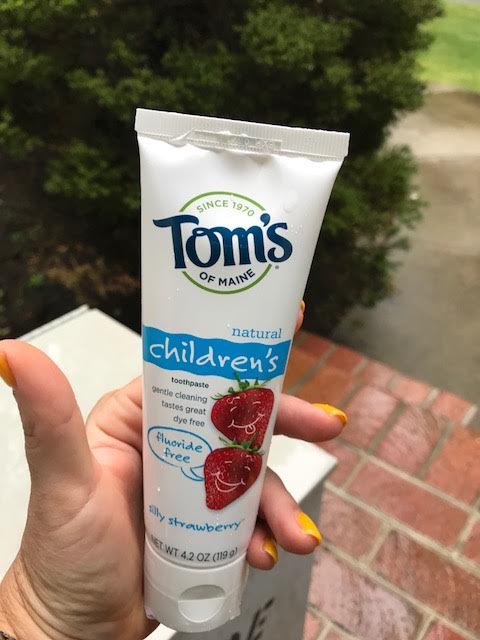 We also use the "Silly Brushing Song (Brush 'Em Up)" with renowned children's musician, Laurie Berkner. Tom's of Maine partnered with Laurie to make this song, because they know what we parents know. It's HARD to get kids to brush properly. But by using Tom's of Maine Silly Strawberry Natural Kids Toothpaste while listening to the "Silly Brushing Song (Brush 'Em Up)", it's a lot easier to get the kids to brush the way that they should. Take a listen.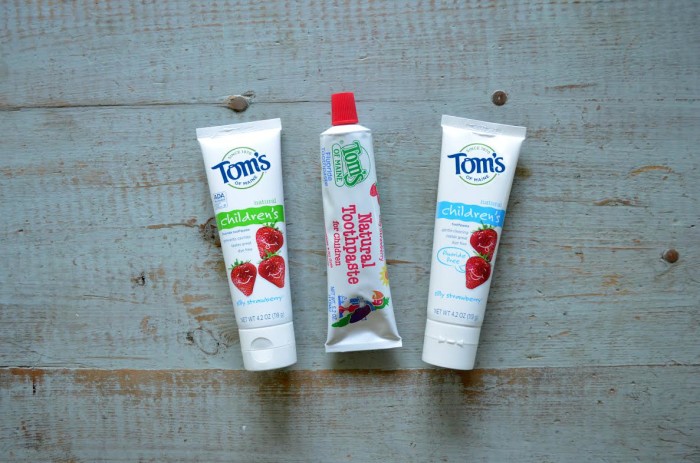 Not only is this kid approved and mommy approved, but it is dentist approved!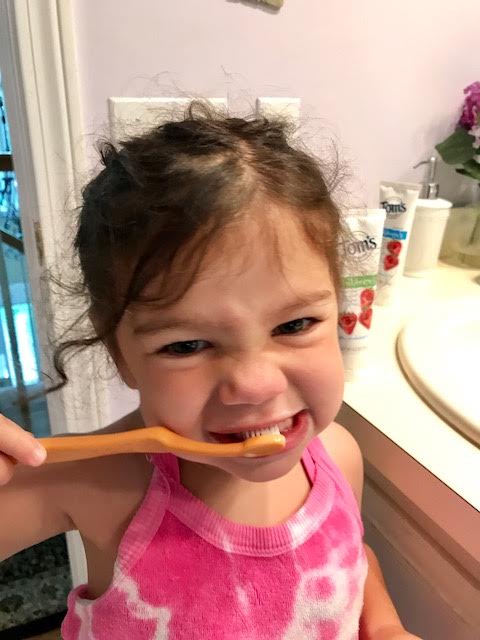 25 Years of Making a Better Bedtime Routine
This year marks the 25th anniversary of Tom's of Maine Silly Strawberry Toothpaste. It's the #1 natural kids toothpaste, and that's no surprise. This toothpaste for kids aged 2 to 6 was created to make brushing fun instead of chore for the kids so that we parents can more easily get them to take care of their teeth the right way. It's the first and only natural kids toothpaste to receive the American Dental Association's Seal of Acceptance. It's also free of artificial colors, flavors, and sweeteners, and no animal testing is done. It's an amazing product on all levels, and I feel so good giving it to my kids for their brushing needs.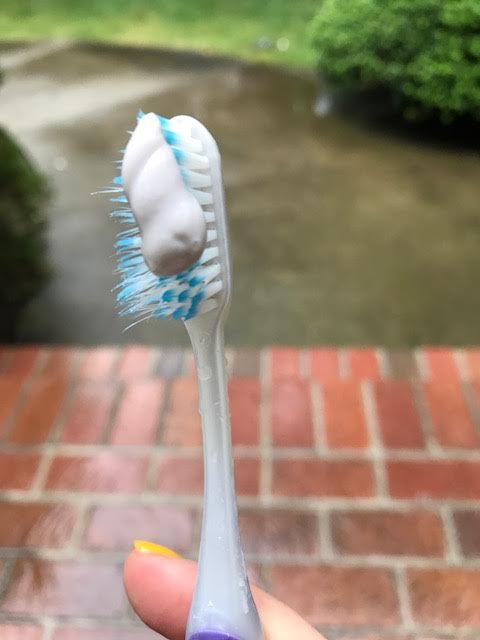 A Better Bedtime Routine Makes a Better End to the Day
The bedtime routine hacks I listed above, including using Tom's of Main Silly Strawberry Kids Toothpaste or their fluoride-free variety and "The Silly Brushing Song" can help make bedtime a joy instead of a nightmare. So give these bedtime routine hacks a try, and see if you don't have an easier time getting those teeth brushed and those tots in the bed.