*Sponsored with Poise and Acorn. All opinions are my own and not swayed by outside sources.*
As a woman who has just seen another birthday come and go and who has experienced childbirth, on multiple occasions, I can officially say my body just isn't what it used to be. I'm in good health and I'm happy with the overall look of my body but like with most moms and even those who realize their age is creeping up on them, I know that there are certain things that we wish hadn't suffered the side effects of age & motherhood. For example, ever since I become a mom, I can't shake the look of constant tiredness on my face, especially under my eyes.
With kids running around, working a full time job, as well as blogging and keeping a household running, there's not much room for a decent nights sleep like I was used to pre-kids. The other complaint I have is more the result of going through pregnancy a few times rather than age.  I have a small issue with bladder leakage from time to time.
Although embarrassing, I know this is a common problem for a lot of women who've gone through their childbearing years. It's also very common for women the older they get, who might have never given birth but are going through menopause. Although menopause and pregnancy are two of the largest causes for incontinence in women, there are those in their younger years who suffer from issues like Overactive Bladder, Stress Incontinence and even Urge Incontinence. Overall, out of 25 million Americans who suffer from some form of urinary incontinence, 75-80% of those are women.
While I do tend to have the occasional urinary issue during the day since having my kids, I know there are a lot of women who have issues overnight. This can be even more mortifying than daytime incontinence but thanks to new product breakthroughs over the years, women can take control of incontinence and minimize accidents overnight by visiting Walmart.com, to purchase Poise Overnights. As far protection and security goes, Poise delivers the absolute best.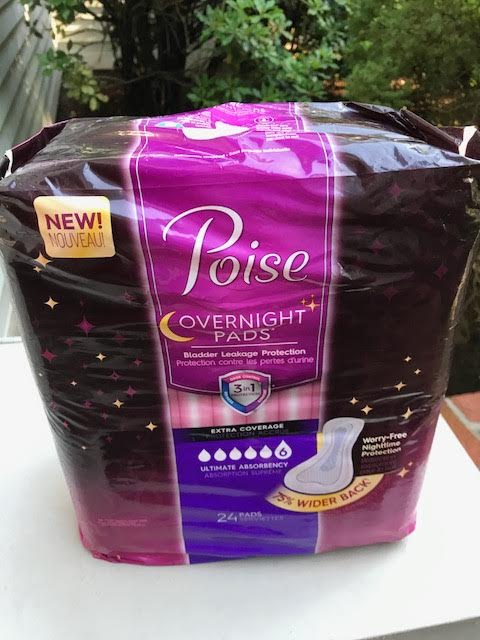 The most absorbent bladder control pad available, Poise Overnights provides extra protection both for daytime and nighttime use. You can goodbye to embarrassing accidents thanks to Poise and their leak block technology that provide nighttime protection from bladder leaks. With a 75% wider back vs Poise Regular pads, the Overnights are the ideal solution for those who used to experience leaks when changing positions during the night.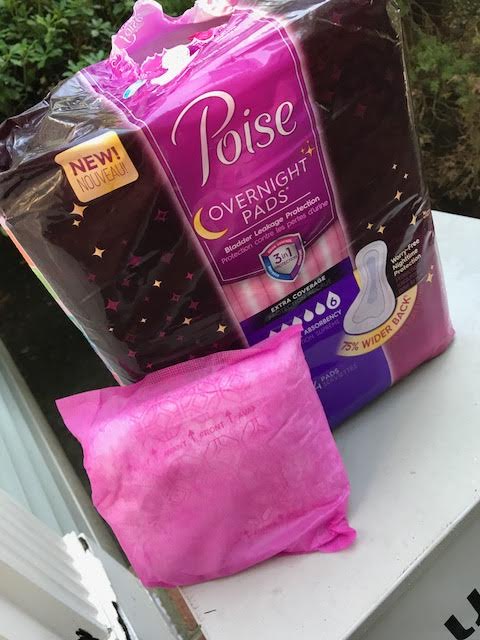 Poise Overnights are the ultimate way to provide more women with security while dealing with any kind of bladder incontinence. With help from the Absorb-Loc Core, more women can sleep soundly through the night while knowing any leaks will be absorbed into their Poise pad and wetness will be minimized while their pad also works to neutralize odors.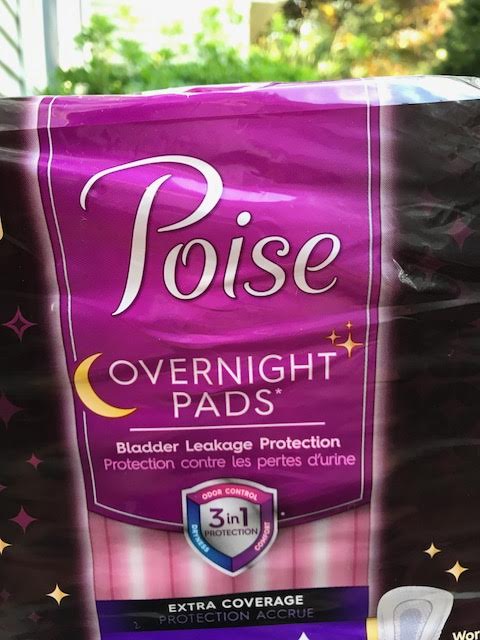 From personal experience, I know that it can embarrassing to have to buy personal items, such as Poise Overnights, at your local grocery store. Although well into my adult years, I still cringe when I have to put personal items up to be scanned but luckily, Walmart online makes purchasing personal care items easier than ever. Simply add your Poise Overnights to your cart, hit checkout, enter your shipping/billing information and Walmart.com will send your items directly to your door, no embarrassment needed!
Find out more about these great products here: Poise Overnight Pads.