*The reviewer has been compensated in the form of a Best Buy Gift Card and/or received the product/service at a reduced price or for free. *
As a parent I find myself looking to summer vacation for my kids. No more staying up late the night before making lunches, getting up before dawn to make sure everyone gets off to homeroom on time and no more mind boggling homework assignments or rushing to extracurricular activities. I guess you could even say that I look forward to summer break even more than my kids because, let's face it, moms do the bulk of the work. At least until the tail end of middle school or the beginning of high school, anyway.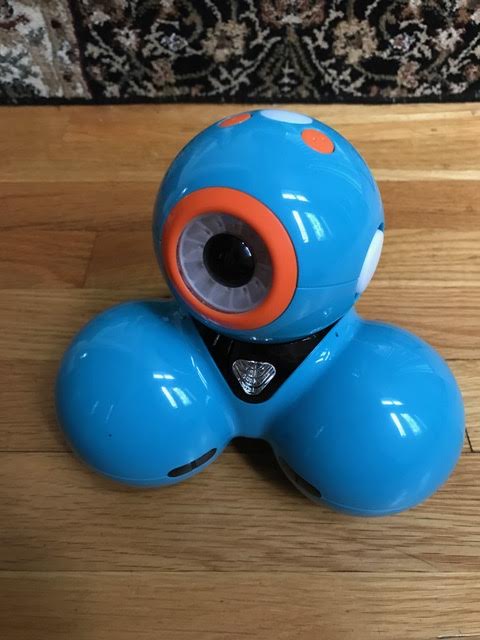 Since my kiddos are still fairly young, summer vacation is a blessing but also a curse at the same time. While I'm thankful that we all get a break from the pressure of school, the 3 month long break also means that I'm responsible for keeping my kids entertained.
All. Summer.Long.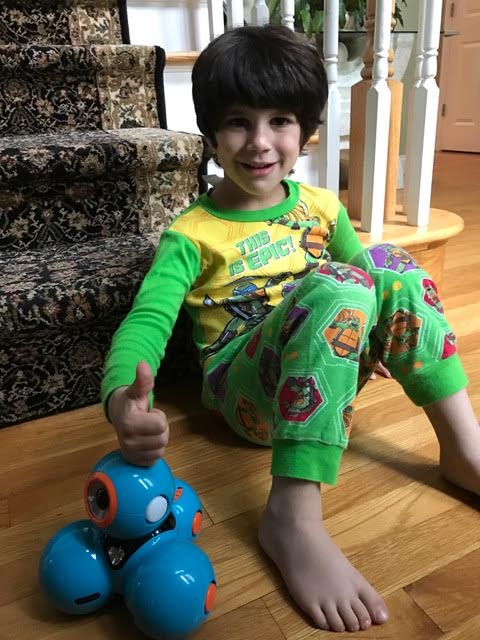 As much as I adore my kids, the summer months can be challenging. After hearing about all of the fun stuff that their friends will be doing during break, it's only natural that kids expect us parents to plan our fair share of exciting adventures to fill up their summer break. Unfortunately for us 9 to 5 parents, it's not always as easy to get time off, especially in my line of work. Even for families with have more flexible work schedules or have paid time off, providing entertainment for every hour of every day for 3 months is impossible.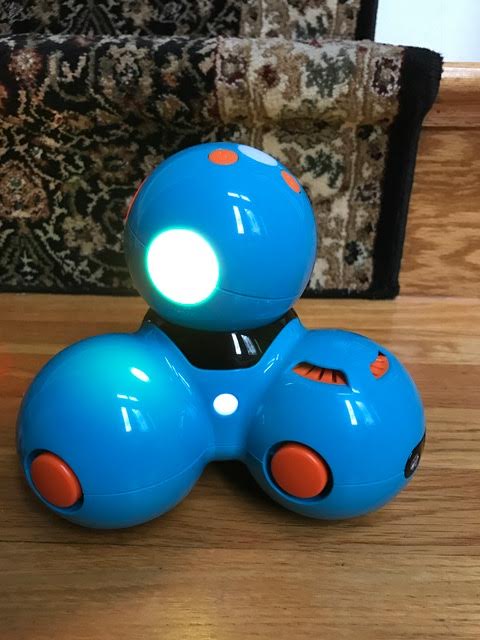 Luckily, there's someone who can help and provide endless hours of fun and interaction, when you yourself can't. Dash, by Wonder Workshop, is an interactive robot that will keep your child engaged and entertained while providing educational fun all at once. Classified as a STEM (Science, Technology, Engineering and Math) Dash's purpose is to help develop core skills in those targeted areas. The Dash Robot will teach your kids, from ages 6+ to code while making it easy to learn and develop the skills needed to develop strong problem solving skills.
To interact with Dash, you can download the companion app in your Apple, Android or Kindle Fire stores. By utilizing the app, your kids can make Dash dance, move, light up, make sounds, avoid obstacles they set up around their playroom or home, and even learn to recognize and react to their voice. Your child can even use the Freeform option and keep busy with hundreds of puzzles, games, etc.
Not only is Dash capable of keeping your kids busy during the summer months but kids can also have an appreciation for accessories! That's why, in addition to Dash, there are a few different add ons that you can include for your child's entertainment: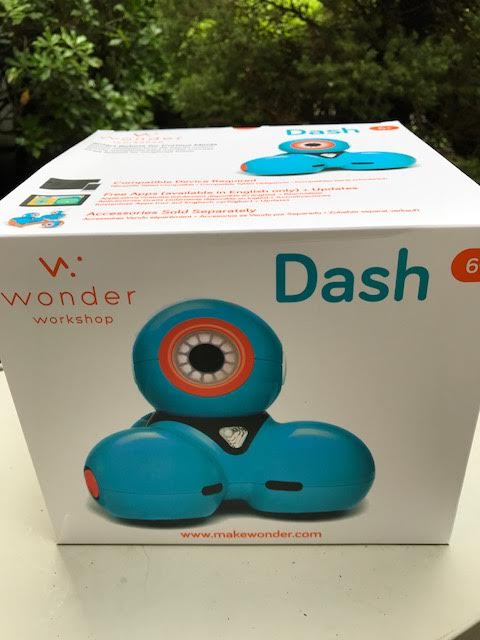 Dash

's Launcher. I've never met a kid who doesn't like launching things into the air or seeing how far a projectile can travel, which is why the launcher would make such a great addition to 

Dash

 the Robot. This particular accessory will teach your little one how to operate the lever and includes three projectiles as well as six targets. 

Dash

's Xylophone. Could this instrument get any cuter? The Xylophone allows your child to create music for 

Dash

to dance to, whether it be new, unique tunes they've created or old classics. Connecting to 

Dash

 is made simple thanks to the predetermined connection points and your little one will be playing fun tunes for 

Dash

 in no time! 
If you've been scratching your head trying to figure out how to keep your kid(s) busy this summer, then 
Dash
 is the perfect companion. Not only is 
Dash
 fun to interact with but he also is fun to help teach your child to learn the art of coding, effortlessly!