Cinco De Mayo is coming up and it is seriously one of my favorite holidays because I LOVE Mexican food. If available, I can eat Mexican food all day long. Nachos, Tacos, Burritos.. You name it and I will eat it. When I am cooking for the holiday, I always turn to Old El Paso and their great products for Cinco De Mayo.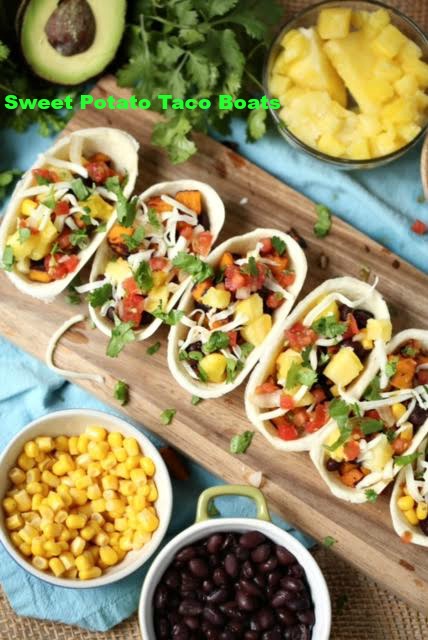 This year, I am doing the cooking for Cinco De Mayo for my family. To get ready to host my special meal, I headed to my local Walmart and picked up the new Old El Paso Taco Boats which allows me to make wonderful recipes and have the baseline shell without having to make it. At your local Walmart, you can find these Taco Boats and Taco Shells to make cooking that much easier. I have already been a huge fan of their sauces so I am so glad Old El Paso added to their product line to incorporate these yummy taco boats. They are so easy to add delicious meats and cheeses to and have a great appetizer or dinner for Cinco De Mayo.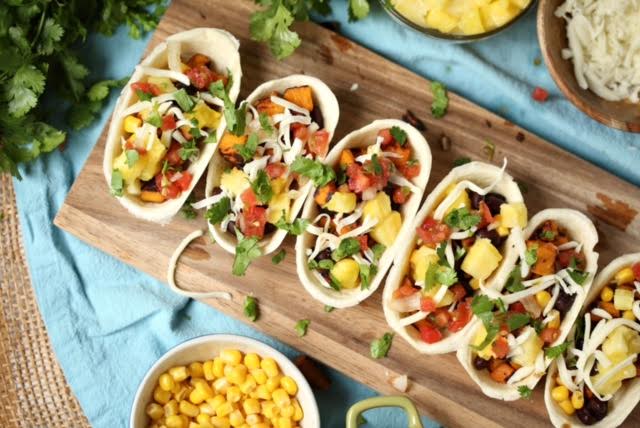 When you head to your local Walmart, you will see them on the shelves looking like this: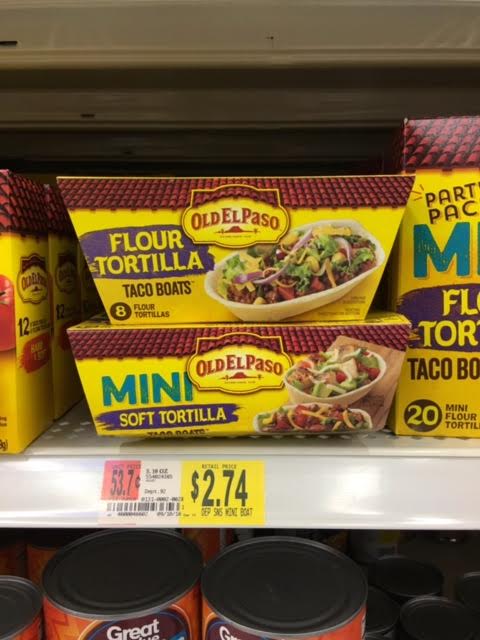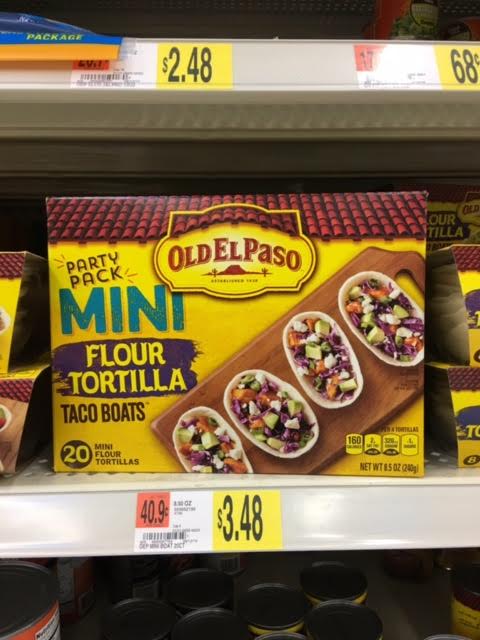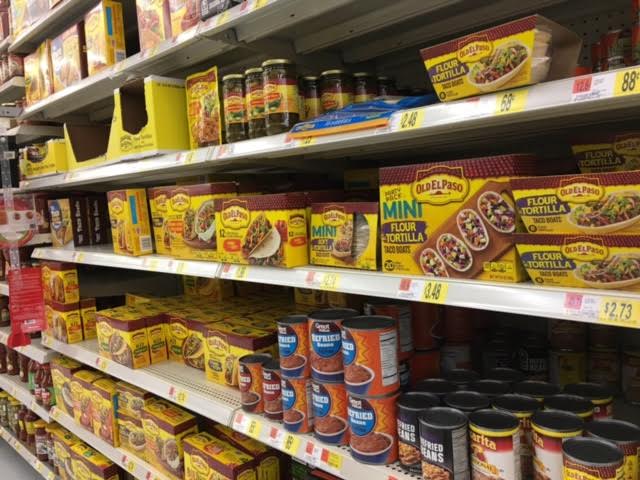 When I got home I thought of a way to use these taco boats and I came up with a Sweet Potato Taco Boat recipe that would be perfect for Cinco De Mayo. You can serve these as an appetizer with the whole family and I guarantee everyone will LOVE them!
SWEET POTATO TACO BOAT RECIPE:
INGREDIENTS: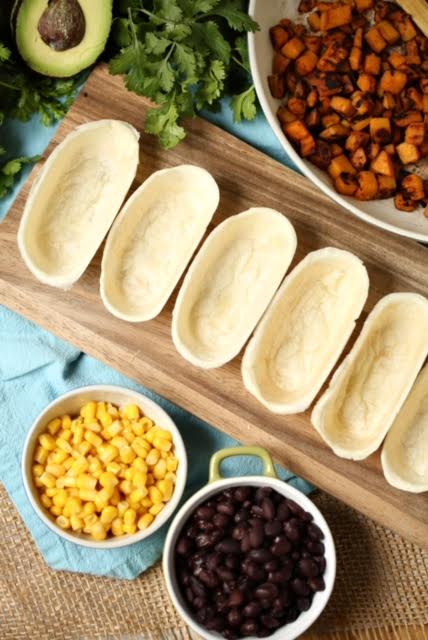 ● 2 large sweet potatoes, diced ● 2 tsp chili powder ● 1 tsp minced garlic ● 1 tbsp from a taco seasoning packet ● 1 tsp butter ● 1 can black beans ● 1 can yellow corn ● 1 cup shredded queso fresca cheese ● 1 cup diced pineapple ● 1 cup pico de gallo ● Chopped cilantro for topping ● 1 box mini taco boats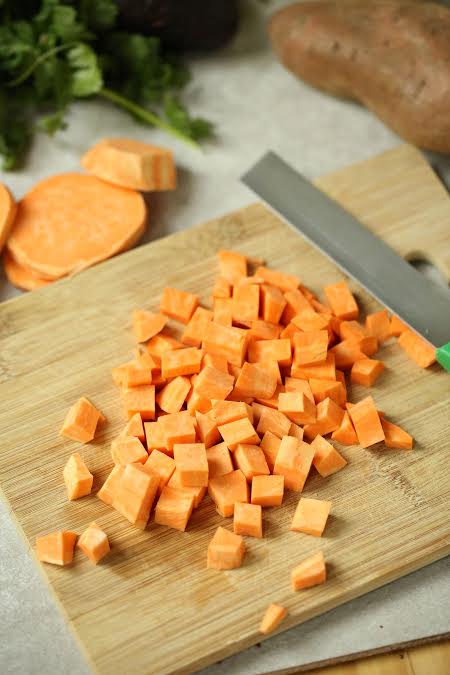 DIRECTIONS:
1. Dice sweet potatoes, and saute over medium heat along with chili powder, garlic, and butter for 15-20 minutes, flipping or stirring occasionally.
2. Combine your beans and taco seasoning in a small pot, and cook over medium for 7-8 minutes until warm.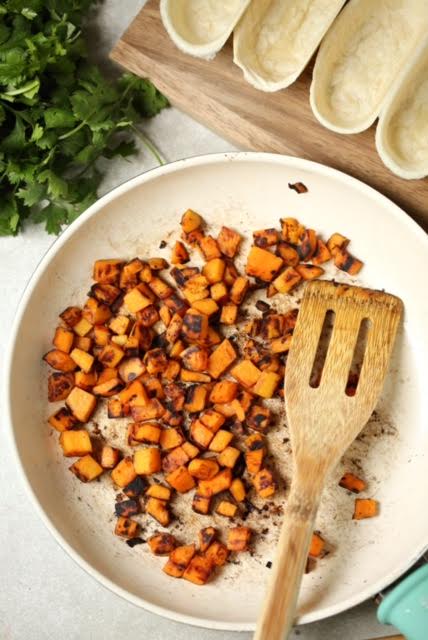 3. While potatoes and beans are cooking, assemble your toppings bar by putting all other ingredients in separate bowls.
4. Once fully cooked, do the same for your potatoes and beans.
5. Build your taco boats: ○ Layer 1 spoonful of sweet potatoes, then corn and black beans. ○ Sprinkle with cheese, pineapple, pico, and cilantro.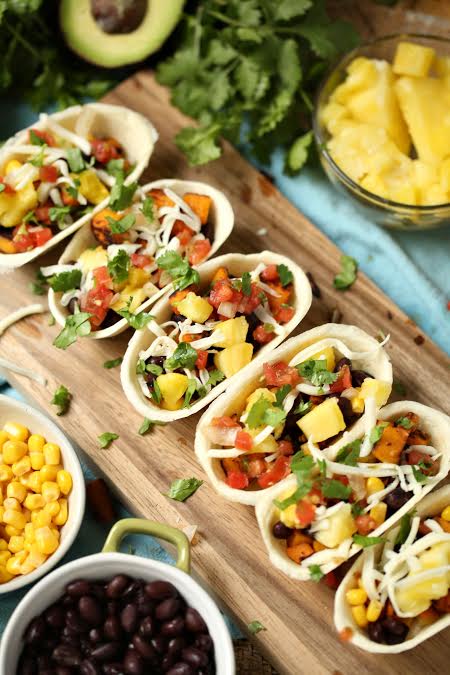 Please visit the program Old El Paso item page to learn more and find additional inspiration for their Mexican recipes!