Have you heard of the
Hugaboo
? I hadn't either!  This is surprising, not only because I'm a second time mom, but also because I was certain I had acquired every must have baby item the first time around. Well, I hadn't.  The Hugaboo is new to us for
baby
#2 but I'm starting to wonder how we survived without it the first time around.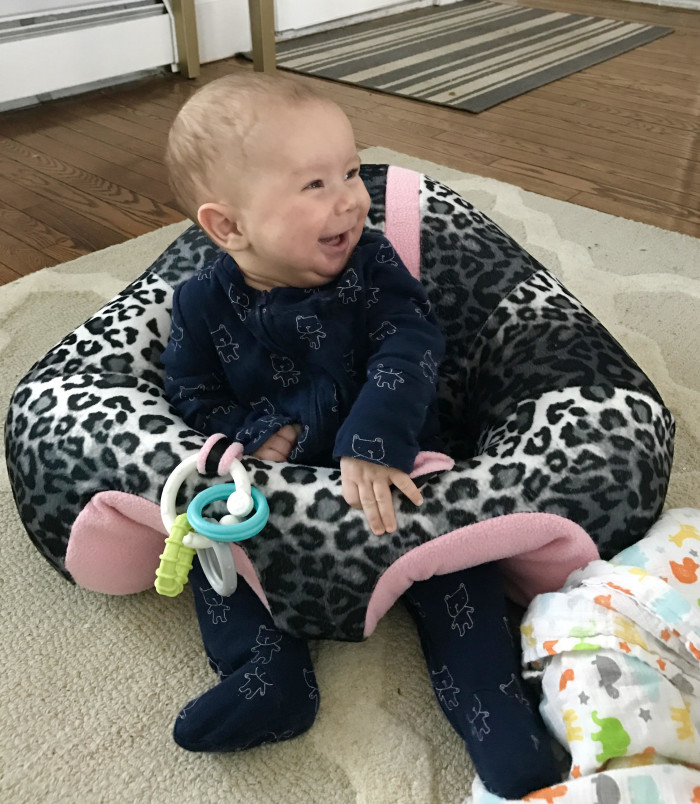 For starters, here are the basics on the Hugaboo (in case you haven't yet been acquainted, like I hadn't!). The Hugaboo is a baby seat that provides 360 degree support.  This makes it the perfect choice for a baby learning to sit up on their own, but has already mastered head control (3-11 month olds).  Unlike many other baby seats on the market, the Hugaboo is plush + comfortable.  It's made of 100% polyester fabric with polyester fill, making it soft, snuggly and easy to clean — perfect for your little one.  The unique design provides a snap bottom as well as back and leg support, ensuring baby won't slide out or tip forward.
My 4 month old son absolutely loves his Hugaboo.  He can easily explore his surroundings while sitting contentedly in the Hugaboo with the family.  There are two toy attachments, so you have the option to add whichever toys will provide the most stimulation for your little one at that point, progressively developing those sensory and motor skills.  Since the Hugaboo is light weight and mobile, it can come with us to any room in the house. It provides him a front row seat to his older sisters antics, no matter where she's playing the Hugaboo can follow!
Have you ever seen a happier camper than this little guy in his Hugaboo?  So a little advice from this second time mama, do yourself a favor and make sure the Hugaboo is on that baby registry!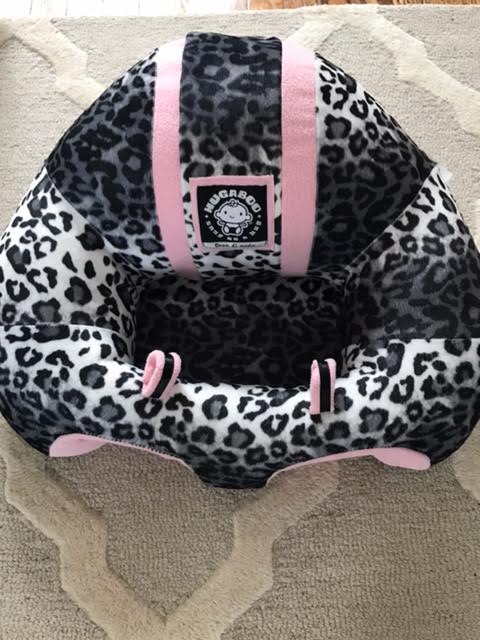 *My blog contributor Beth received a sample. All her opinions are her own and not swayed by outside sources.*