Have you guys all seen the new Disney live version of Beauty and The Beast? If not run to the theaters because it is beyond good! To help celebrate the release of Beauty and The Beast, New Balance made an awesome new line dedicated to this movie. 
I don't know about you but New Balance are one of the only sneaker brands that my whole family wears. They are affordable, stylish, and helps accomplish my fitness goals.  That is why I was so excited to learn about this line. New Balance Beauty and The Beast sneakers are inspired by the film's characters and story. The collection includes three distinct styles for women and two for girls. Fans of the film can find these exclusive items at NewBalance.com/BeautyAndTheBeast while supplies last.
THESE ARE THE STYLES:
The Vazee Rush slip-on is a fashionable lifestyle shoe inspired by Belle's signature light blue dress that she wears throughout the movie. The sleek upper is a textured blue chambray, symbolizing Belle's loyal and humble character, and a strap across the vamp features an embroidered bouquet of wildflowers that adds a soft pop of color. This style is available in women's sizes 5-12 for $99.95.
I sport this shoe a lot with my jeans and exercise gear. It is SO comfortable and adorable too! I get stopped all over about this shoe. If you are a Beauty and The Beast fan, you will not find any shoe cuter than this one. PROMISE!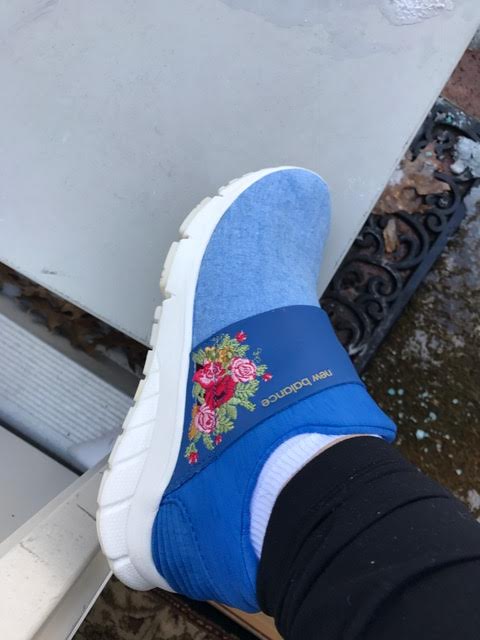 The Fresh Foam Zante v3 is a performance running shoe inspired by the magic rose kept in the West Wing of the Beast's castle timing his quest for humility and true love. The upper is a woven jacquard mesh with purple underlays complemented by a premium suede saddle and velvet lining. The gold N logo embossed with wildflowers is reminiscent of Belle's beautiful ball gown. This style is available in women's sizes 5-12 for $119.95.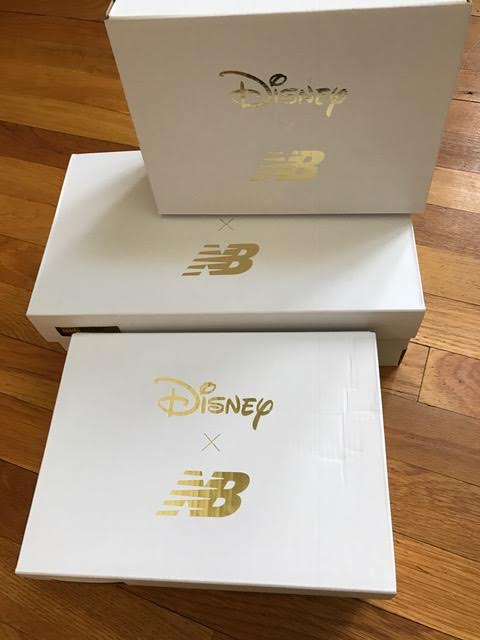 The Vazee Transform is a stylish cross-training shoe inspired by the film's iconic ballroom scene and the golden yellow gown Belle wears to dance with the Beast. The all-white lace mesh upper and satin laces feature gold underlays inspired by the dress. The heel showcases ornate gold embossing, while the N logo and tongue label are metallic gold. This style is available in women's sizes 5-12 for $79.95.
The kids' 790v6 is available in two fashion-forward colors for girls. The blue colorway takes inspiration from Belle's light blue dress, and features a gold wildflower print on the heel, lace mesh, and a gold N logo. The purple colorway, inspired by the rose, includes a gold rococo print on the heel and gold rose details on the saddle. Both shoes include a metallic stripe above the midsole and a gloss-printed floral pattern on the upper. These styles are available in infant sizes 2-10 for $49.95, pre-school sizes 10.5-13.5, 1-3 for $59.95 and youth sizes 10.5-13.5, 1-7 for $59.95.

Each shoe includes a Disney x New Balance branded tongue label and sock liner. All five styles are presented in a white matte box with gold foil logos and tissue paper adorned with characters from the film.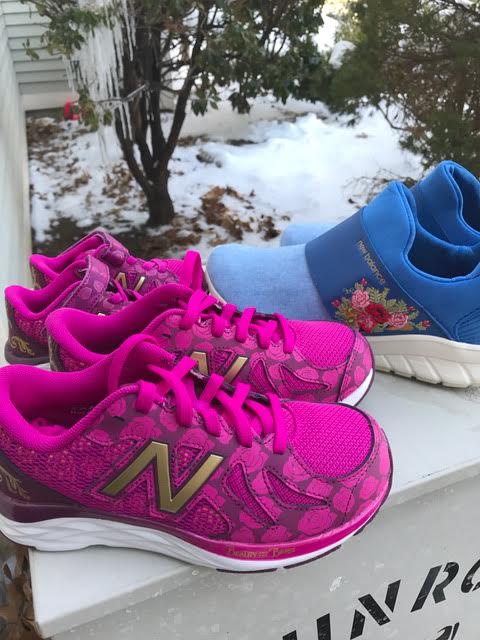 Both Hayley and Taylor received the new collection and you can see just by looking at the  pictures, how awesome these sneakers are. The only problem is these are the only shoes they want to wear now LOL!
Be sure to check out the Beauty and The Beast New Balance collection in stores now!
*Samples provided. All my opinions are my own and not swayed by outside sources.*