Last year I did a review of the American Tourister Mickey Mouse luggage and I can't tell you how many times I get stopped at the airport asking where they could get this fabulous piece of luggage. Now I am back telling you about another great piece of necessary luggage that I received from American Tourister.  The American Tourister Delite 3 has been a godsend to us in the last few months.
This year I have a lot of travel coming up both with my blog and with family vacation. I always need a reliable suitcase that can stand the test of time. That is where the Delite 3 comes in.
The Delite 3 comes in three beautiful colors- black, blue, and teal. They sent me a blue one for review and it is simply gorgeous. Once I opened up it up, I saw how spacious it was. There is a large interior packing compartment with cross straps, multiple pockets, and a wet pack. This is important when I am traveling and I need to be organized. This luggage makes organization a cinch. It is also expandable for extra packing space.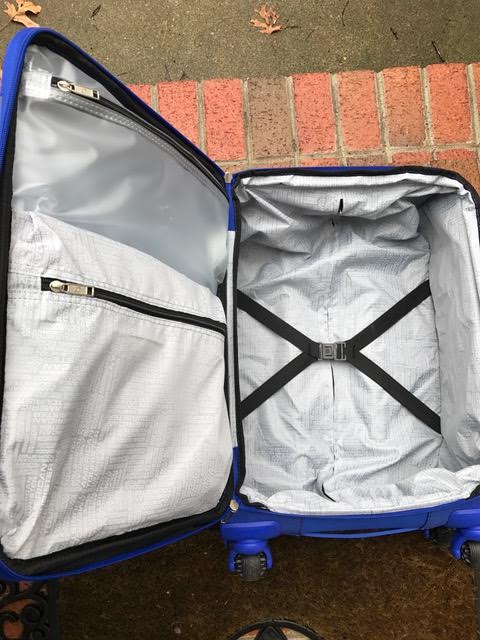 This bag comes in two sizes depending on your needs – a 21 and 28 inch. The bag is easily maneuvered as it comes with four spinner wheels offering unparalleled control and turning ability. When we went on our recent trip, it was so easy to wheel this suitcase and make sure I have my three kids with me. Actually it was so easy, that my 8 year old wheeled this luggage set in the airport.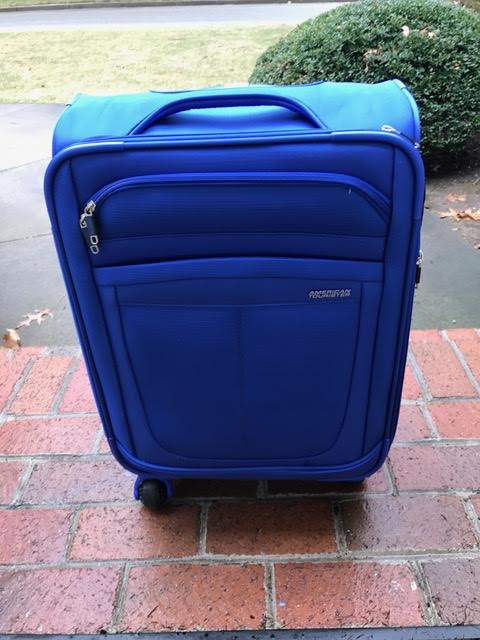 You must check out the Delite 3 if you are looking for great luggage. This set is sold exclusively at Target so check it out today!
ABOUT AMERICAN TOURISTER:
American Tourister, they believe travel should be fun. They take pride in making stylish, high quality, and yeah, fun luggage that you can rely on. In 1933 Sol Koffler put his life savings on the line to start a luggage company in Providence, Rhode Island. His dream was to build a tough suitcase that could sell for a dollar – American Tourister was born. Now, over 75 years later, American Tourister is positioned as one of the largest luggage brands in the world. Thanks to its continued tradition of quality and design at a great value, American Tourister is the smart choice for you and your family, offering a wide selection of travel products including luggage items as well as casual, and business bags. They understand how you travel, so they are ready to go when you are with the gear that's right for you!
*Sample provided. All opinions are my own and not swayed by outside sources.*