I love bling! Seriously LOVE bling. With the holidays just ending Uno Alla Volta sent this beautiful necklace for the New Year: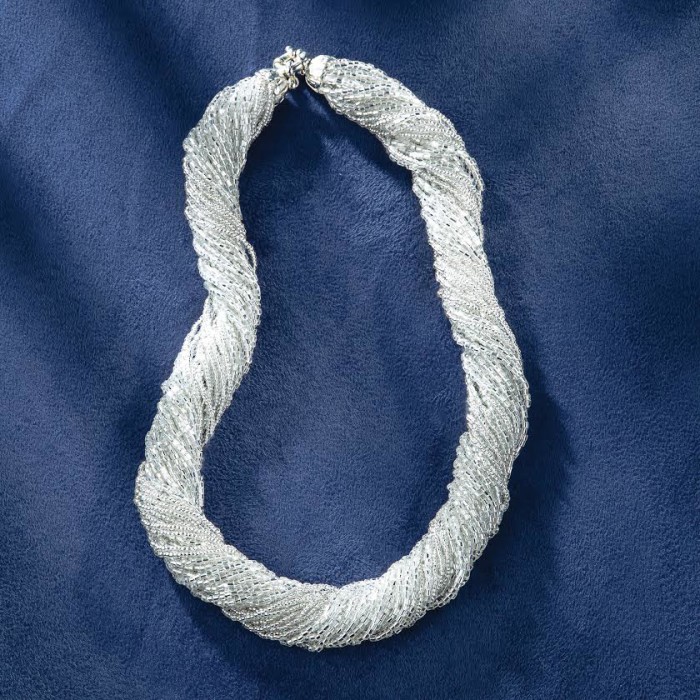 About the Lorena's Murano Magnificence Silver Torsade:
In her Venetian studio, Lorena skillfully lampworks each Murano Magnificence silver torsade. She creates each bead one at a time over a hot flame in the glassmaking tradition of her ancestors, then carefully hand-strings each one to create this statement necklace. Each torsade measures 19.5 inches long with a spring ring clasp. Handcrafted exclusively for Uno Alla Volta from the heart and hands of the artisan.
This is an absolutely stunning piece that can be worn dressed up, as well as, dressed down.  For under $150, this is a timeless piece that will add beauty to your jewelry case.
Uno Alla Volta has so many awesome jewelry pieces including rings, bracelets, and necklaces. Their handmade jewelry brings back the love of artisan jewelry and the energy that is put into making each statement jewelry piece beautiful. You can search by the various regions across the country to see what jewelry each country is making.
With the New Year just starting, be sure to check out Uno Alla Volta TODAY!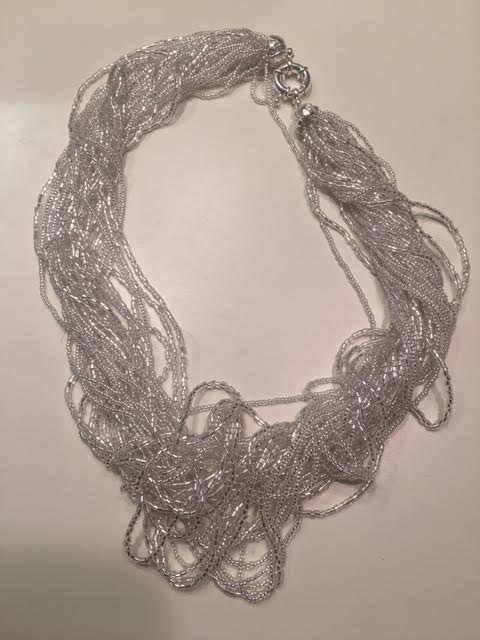 *Sample received. All opinions are my own and not swayed by outside sources.*