**I received an all expense paid trip thanks to Disney. All my opinions are my own and not swayed by outside sources.*

Last month while in LA, I had the chance to go on set of the ABC hit show, Dr. Ken. Dr. Ken is now in its second season and airs on ABC, Friday nights 8:30 PM EST! If you are not familiar with Dr Ken, you must check it out, as it is HYSTERICAL.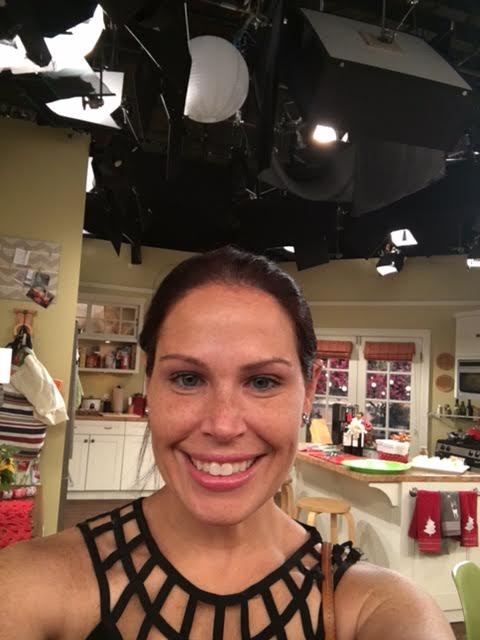 SYNOPSIS:
Dr. Ken, now in its second season. Ken Jeong stars as the titular character, who continues to be the hilarious general practitioner we all know and love. He has a smart and beautiful wife, two decent kids and a loyal but sometimes irritating support staff in a job where he gets to help people on a daily basis, all the while using his unique sense of humor to get him through the day.
MY EXPERIENCES ON SET: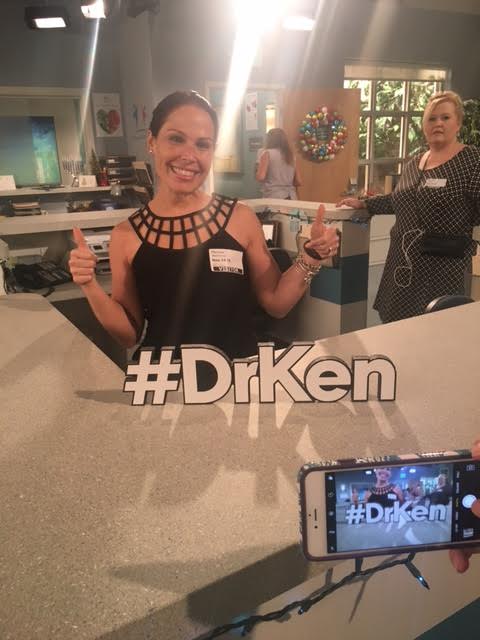 Going on set is really something else. When you view Dr. Ken on your TV screen, the sets look so much bigger than they actually are. It was so interesting to see the various parts of the set and how each set comes alive before my own eyes when I watch Dr. Ken. The first part of the set we saw was the Welltopia Medical Group area where all the doctor scenes inside the hospital are shot. It was so small but so detailed. It was funny seeing all the detailing they put into the set such as the Purreal and medical files.
We also saw the kitchen where a lot of their scenes are shot with a stocked up refrigerator. It was fun taking all these pictures and seeing how it all looks on the big screen looking back from how it actually looks on the set. It is really amazing to see to say the least.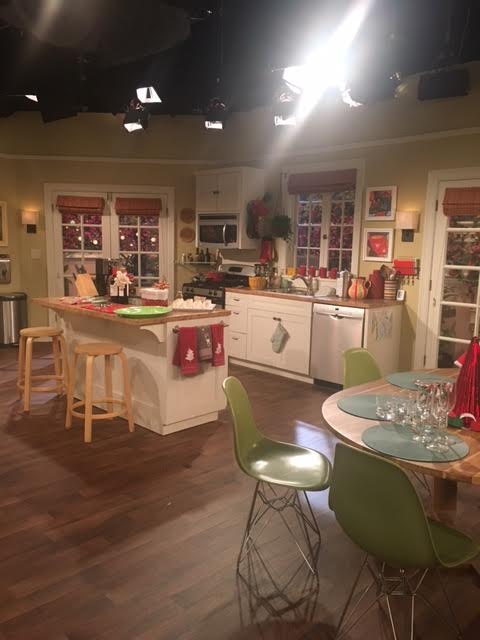 We were very lucky in that we met so many wonderful cast members on set. Some of the cast of Dr. Ken include Albert Tsai, who plays Dave, Ken Jeong, who plays Dr. Ken, Suzy Nakamura, who plays Allison Park, Tisha Campbell-Martin, who plays Damona, Jonathan Slavin, who plays Clark, Krista Marie Yu, who plays Molly, Dave Foley, who plays Pat, and Dana Lee, who plays D.K.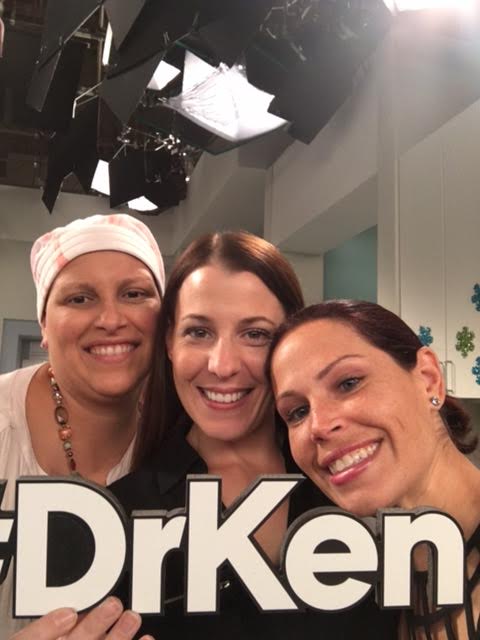 They were so generous to go around with us to the various set components and take pictures with us. These are just some of the awesome pictures I got that day: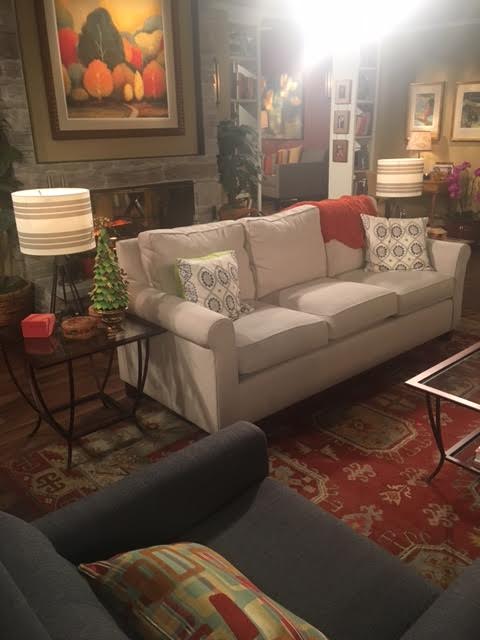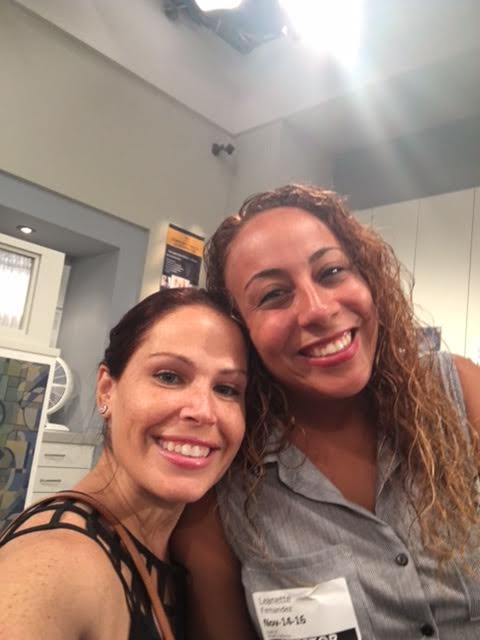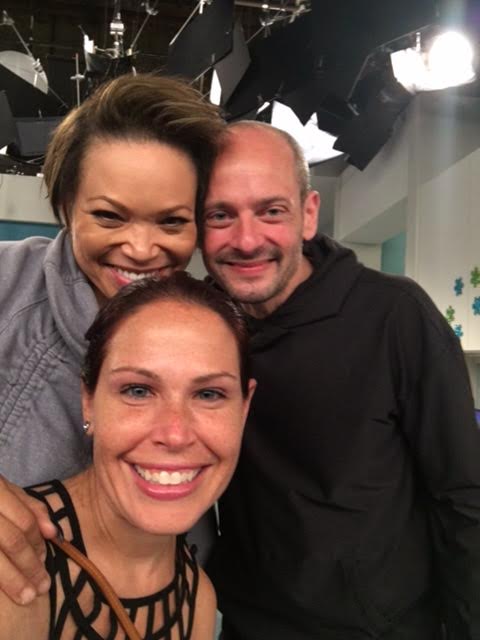 INTERVIEW TIME: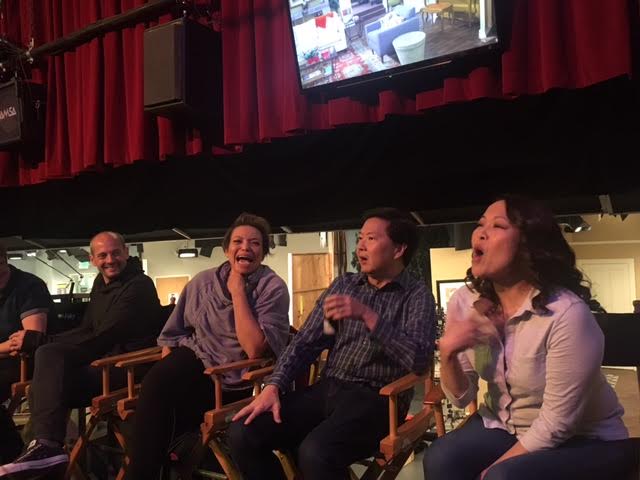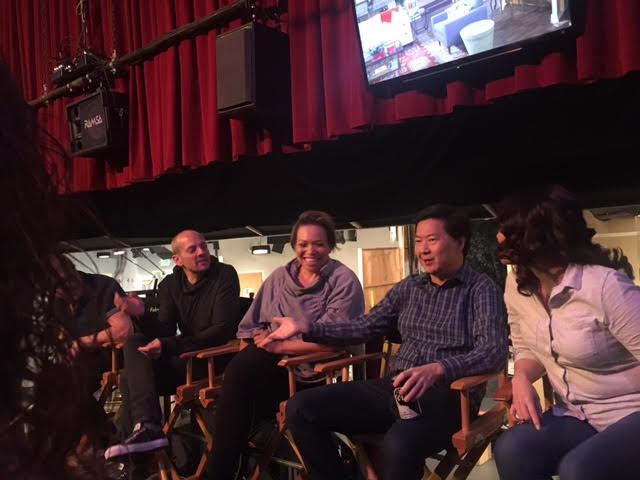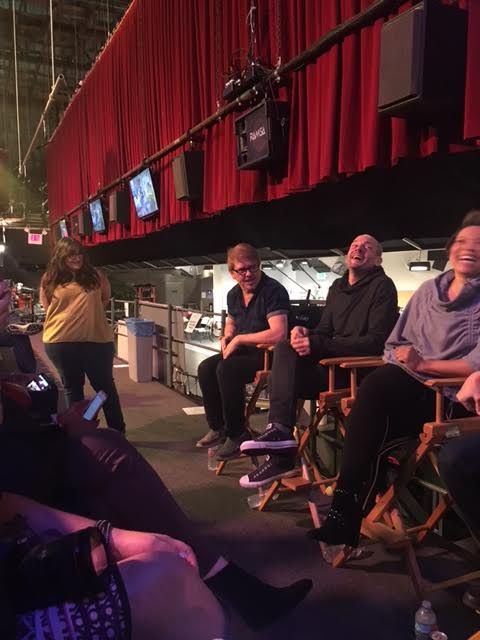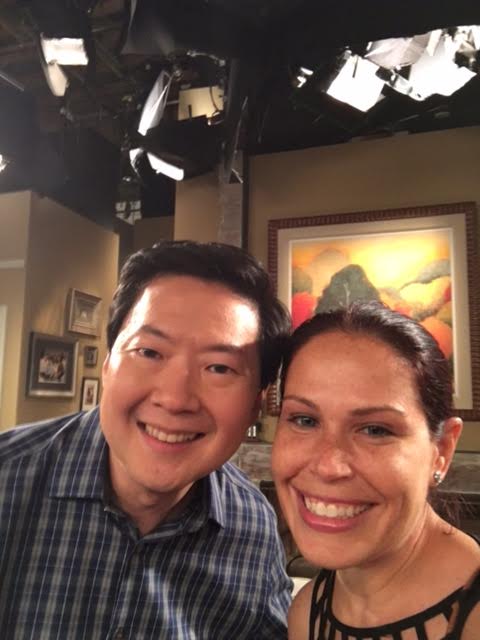 We also were able to interview select cast. The interview was great and they talked a lot about future episodes (no spoilers from me so you just need to watch.) One thing I really took away from this interview is how passionate the cast is about making sure Dr. Ken is perfect each and every week. This is especially true with Ken Jeong who is a doctor on the show and real life. He is so unbelievably devoted to this show and it really showed talking to him that day. As a side note, Dr. Jeong's wife is also a doctor who contributes a bit of medical knowledge and plot to the show.
This is a truly wonderful family show. Be sure to tune into tonight to see D.K. New Girlfriend episode. The cast told us this episode is both very funny but equally heartwarming. You may want to have a tissue standing by!
Here is more about the episode: DR. KEN – "D.K.'s New Girlfriend" – When D.K. overhears Allison complain about him overstaying his welcome, he decides to move in with his girlfriend of three weeks. Meanwhile, Pat wants Dave to pretend he's his adopted son; and Allison is convinced Molly wants to talk about something when she suggests they do a spa day, but the tables turn when Molly is the one doling out the advice, on FRIDAY, DECEMBER 2 (8:31-9:00 p.m. EST), on the ABC Television Network.