*I am a Graco ambassador. Compensation was given. All my opinions are my ow and not swayed by outside sources.*
Years of baby sitting had me confident of my parenting abilities when I became a mother. Compared to all of the babies, young kids and teenagers I'd taken care of in my youth, surely it wouldn't be that hard to take care of my own children. In retrospect I should have known it wouldn't be that easy but my younger self thought it would be a piece of cake. Boy, was I ever wrong. While I adjusted easily enough to actually having a little one in the house, the hardest part of those early days was trying to make heads or tails of all the products available for basic infant care!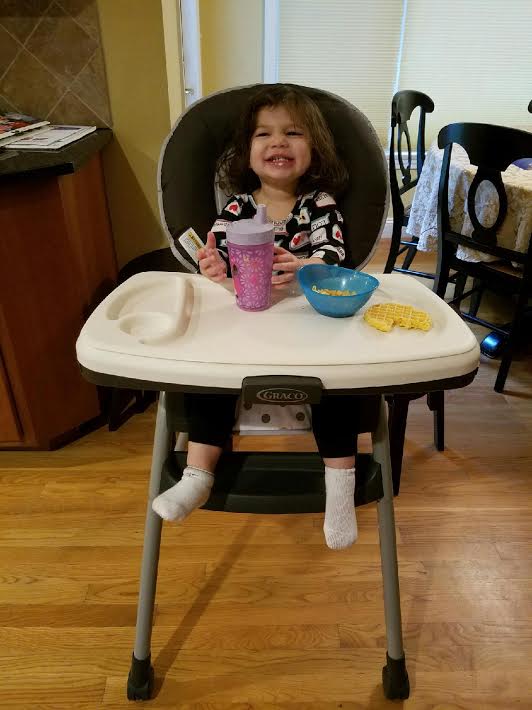 For new mama's or even those who have a houseful of little ones or grandparents, no doubt you've already discovered how hard it can be to choose products in a market that is brimming with a million different brands and models. I remember the early days of having an infant in the house and even the months leading up to the birth of my firstborn, when I stood in the baby aisle at the local retail store and felt baffled at the sheer amount of products/brands there was to choose from. How on earth does anyone actually choose?
After a lot of trial and error with quite a few different brands and their products, I finally settled on a company that I loved and provided me with products that exceeded my expectations. One of the worlds most trusted and well known creators of infant products, Graco was originally founded in 1942 by Russell Gray and Robert Cone. For the first 11 years of business they created car and machine parts but in 1953, Gray left the firm and left Cone as the sole owner. When David Saint started working for Graco and told Cone how his wife used to sooth his infant on a backyard glider swing when they were fussy, Cone went to the drawing board to start building concepts for new products.
18 months later, Cone invented the worlds first wind-up infant swing and the Graco Swyngomatic was born. In the coming years, Graco sold millions of the product and became one of the worlds largest leading manufacturers of juvenile products. From the Swyngomatic, Graco started creating products like the Pack N' Play as well as the Travel System, carseat and stroller system.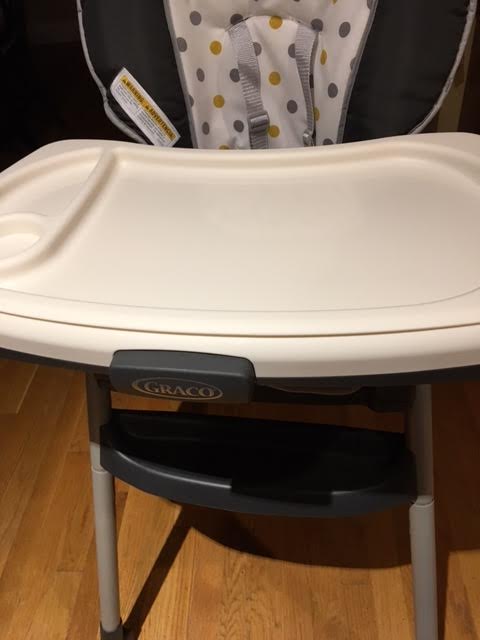 When I was contacted recently to partner with Graco I jumped at the opportunity. I'd loved them for years, so, I knew that their products were fantastic and held up well even with several years of use. For my review I was sent the Graco Table2Table Highchair.
Simple but modern, the Table2Table Highchair is a 6-in-1 chair that grows with your child as they advance from infant to toddler. It features a recline feature for infant feeding then converts easily into an infant booster to toddler booster so that when the time comes your toddler can join the family for meal times.
Features of the Graco Table2Table Highchair include: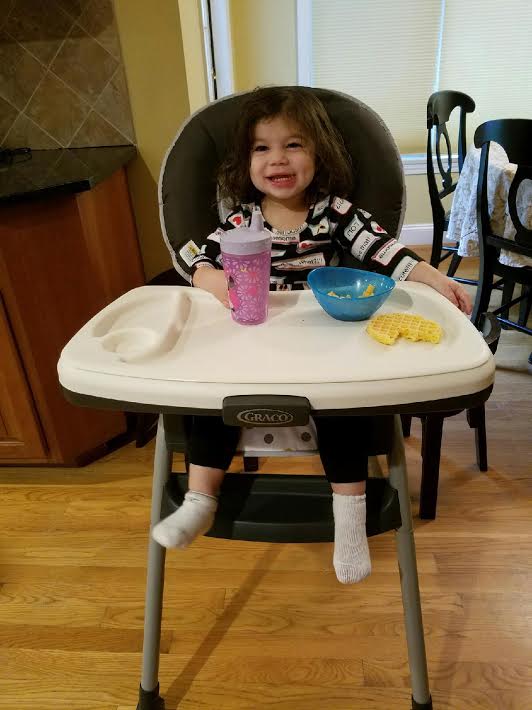 6 Growing Stages that include toddler table and chair.
Infant highchair that reclines to provide comfortable space for baby
Comes with machine washable seat pad
Removable seatback for portable toddler booster
One hand removable tray
Front wheels that make moving the highchair easy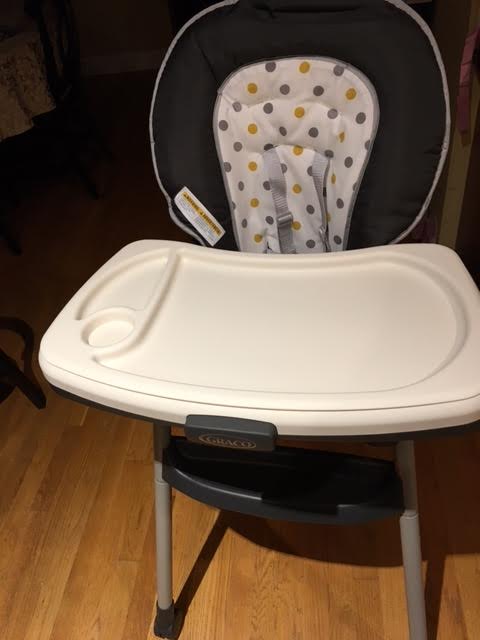 If you've got a new addition on the way or are welcoming a grandbaby and are on the hunt for a trustworthy brand for your infant needs then I highly recommend Graco and the Table2Table Highchair. It's a no-nonsense approach to mealtimes and can accommodate stages infant to toddler so you never have to worry about a costly upgrade.
To find out more about Graco and their available products you can visit them online or follow their social media pages like Facebook|Twitter|Pinterest|Youtube.
GIVEAWAY: One winner will receive this high chair. This giveaway is run via rafflecopter so click read more to see the actual giveaway. The only mandatory entry is to tell me what your favorite feature is from here: Graco. Please put all comments in comment section proceeding the post. While the other entries are optional, I highly suggest filling them out to increase your chances of winning. Good luck! US ONLY! 
a Rafflecopter giveaway