*This is sponsored with BookaBoo. All my opinions are my own and not swayed by outside sources.*

Sometimes a show comes about that just plain excites kids and parents alike! This is definitely the case with the brand new Amazon Original kids series, BookaBoo, that debuts October 28th. What sets this show apart is not only does it bring fun alive again in kids, but it is also extremely educational. BookaBoo introduces a guest reader and book each week so kids can actually learn through this show.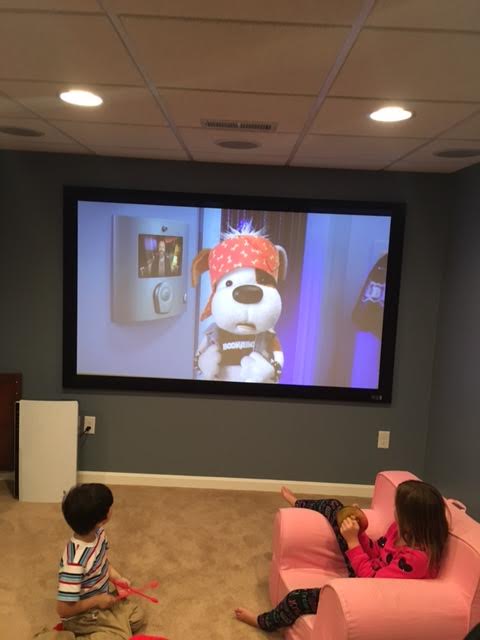 I have been to music classes where they have books read but I have never seen a show where that has happened. Now kids can get excited with the combination of music and learning all wrapped up in one show, Bookaboo. Bookaboo is already a full-fledged international hit for the preschool-aged children and now they are bringing the love of Bookaboo to the United States.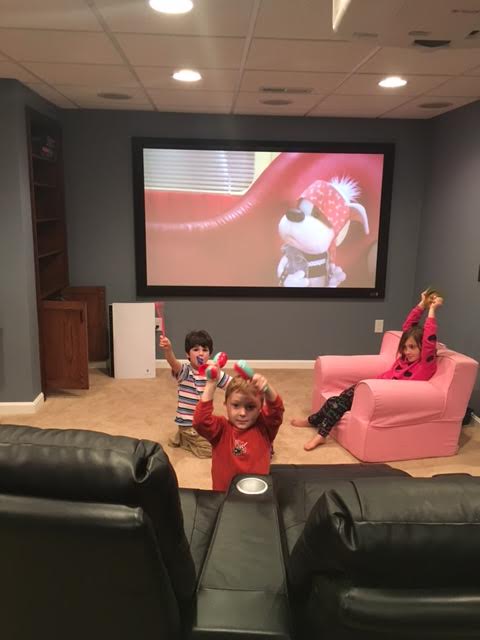 SYNOPSIS: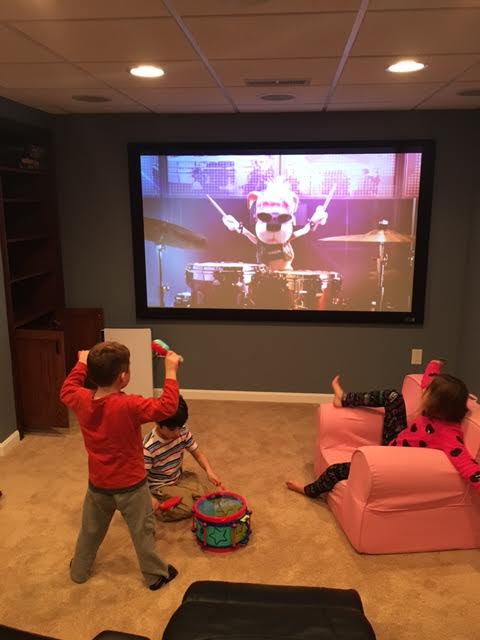 Bookaboo inventively combines puppetry, live action and CGI animation, and every episode features a different celebrity guest, who goes "backstage" to share their favorite picture book with Bookaboo, the adorable world-famous drummer puppy and star of the show who needs to be read a book a day or he just can't play.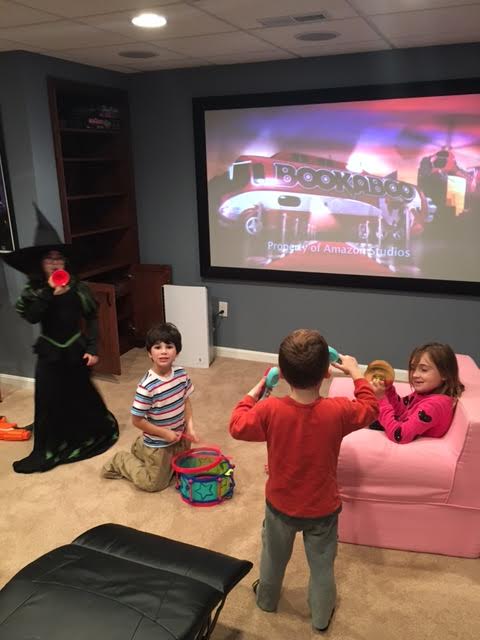 The rocking series follows Bookaboo as he tours the globe with his bandmates Paws and Growler, playing drums to packed stadiums of adoring fans. There's only one hitch – Bookaboo just can't play without a story a day! The precocious pup finds creative ways to avoid performing, leading to laugh-out-loud comedy sketches and silly songs. To empower Bookaboo to return to the stage, a famous face appears in each episode to share a favorite story. The picture book that the celebrity guest brings in the special "bookabag" is brought to vibrant life through animation and an interactive, energetic reading that restores Bookaboo's "bojo."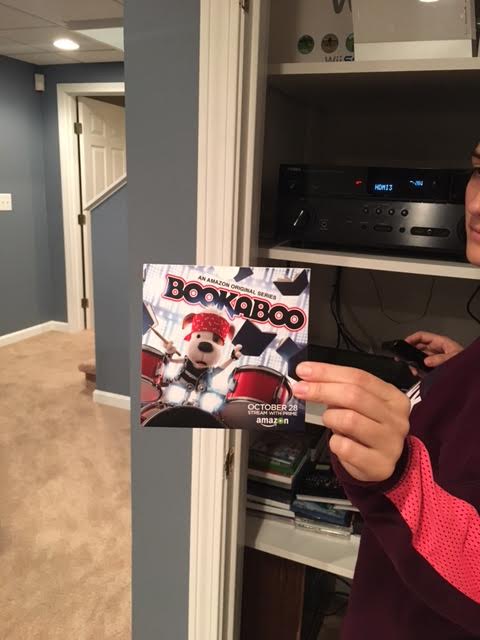 CAST:
Among the series special guests are Paula Abdul (American Idol), Rachelle Lefevre (Twilight), Molly Parker (House of Cards), Hannah Simone (New Girl), Emily Van Camp (Captain America: The Winter Soldier), Selma Blair (Legally Blonde), Michael Sheen (The Queen), Guillermo Diaz (Scandal), WWE Wrestler Adam Copeland, NASA Astronaut Commander Chris Hadfield, and NFL player Antonio Brown of the Pittsburgh Steelers. Bookaboo, the latest addition to Amazon's award-winning preschool programming slate, is created by Lucy Goodman, Founder of Happy Films, and produced by Happy Films and Sinking Ship Entertainment (Odd Squad, Annedroids).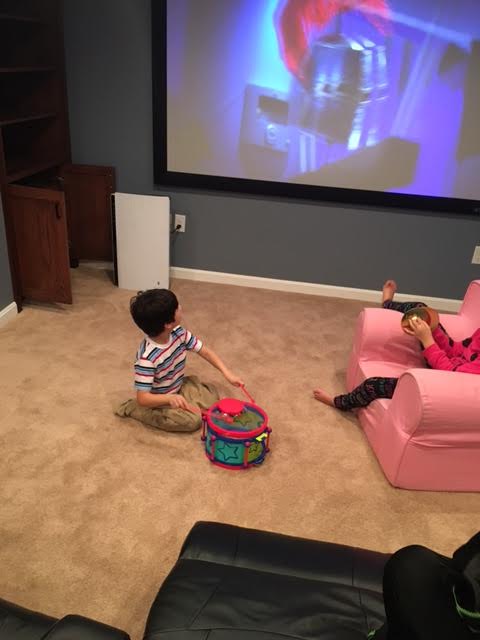 OUR THOUGHTS: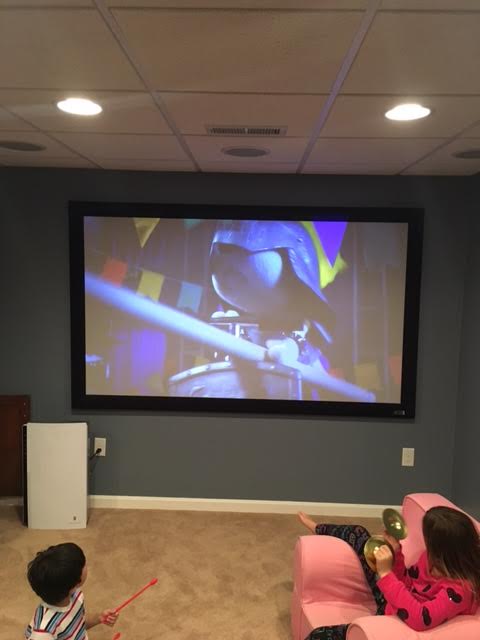 We had a couple of Taylor and Zane's friends over to watch the first episode. We were provided with a drum set that the kids had fun playing along with, as if they were their own band like Bookaboo, Paws, and Growler. It was cute to see them trying to match up their music and then once the special surprise guest came out, they were actually intrigued in hearing the book. It was cute to get them excited about not only the music but reading. For Zane who just started reading, this was all very excited. I recommend this show greatly for all those preschool aged and a bit older as well.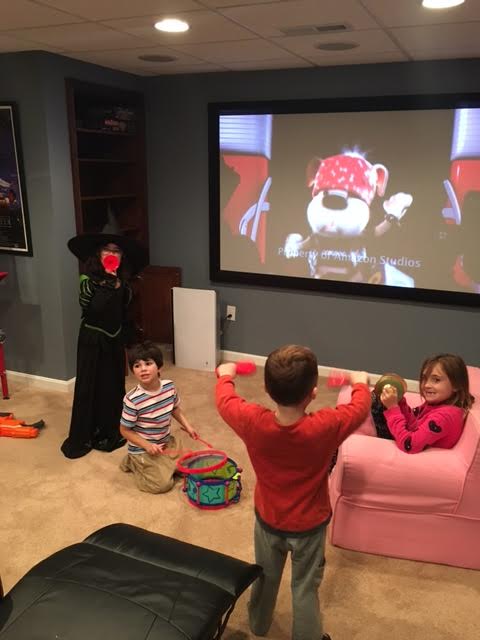 TUNE IN:
Bookaboo will debut on October 28 exclusively for Prime members via the Amazon Video app for TVs; connected devices, including Fire TV, mobile devices; and online—Prime members can also download the series to mobile devices for offline viewing.