This is the time of year I get sick or get stressed! It is called Back to School and man it is HARD! After a long day, I inevitably have headaches or wake up full of stress. Thankfully the Pocket Farmacy is there to help!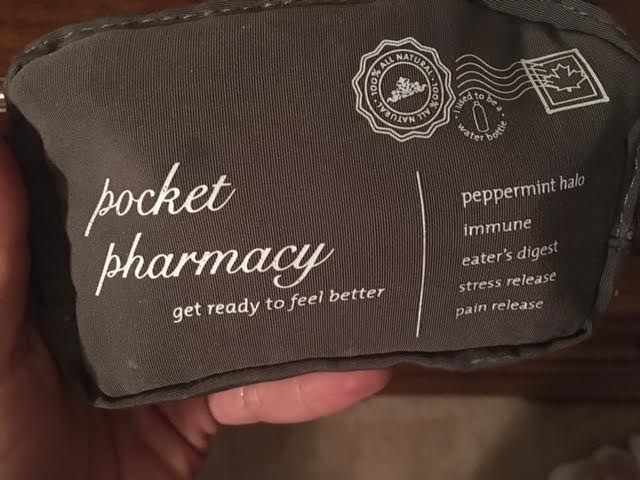 Saje Natural Wellness, 100% natural aromatherapy products showcases the healing power of plants, offers a Pocket Farmacy to help mothers feel relaxed, breathe clearer, and smell great!  The Pocket Farmacy includes 5 different aromatherapy tubes including:
-Peppermint Halo – headache relief
-Stress Release – promotes relaxation
-Pain Release – reduce inflammation and muscle pain
-Immune – helps alleviate cold symptoms
-Eater's Digest – helps soothe upset stomachs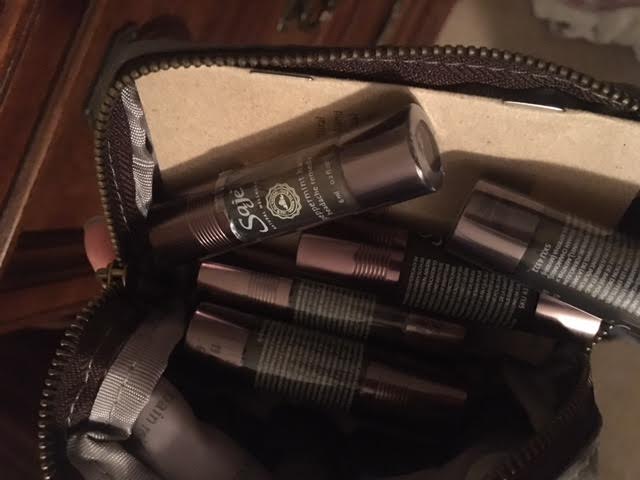 These are all roll on therapeutic treatments that I use almost daily. One of the ones I use the most is the Stress Release the which promotes relaxation.  I roll it on my bottom of my feet and my wrists. Breathing it in puts me in a very relaxed stance. I also love the headache relief Peppermint Halo. It smells absolutely wonderful and does the trick!
What I love about this set, which retails for $59.99, is you can put the whole pack in your pocketbook or purse. It is very small and very portable. Compact is the key word when dealing with how much "stuff" I already put in my purse. By having a compact set, I will be set with whatever problems arise. Be sure to check out the Pocket Farmacy today!
*Sample received. All opinions are my own and not swayed by outside sources.*