*This post was written Funds2Org and sponsored by them.*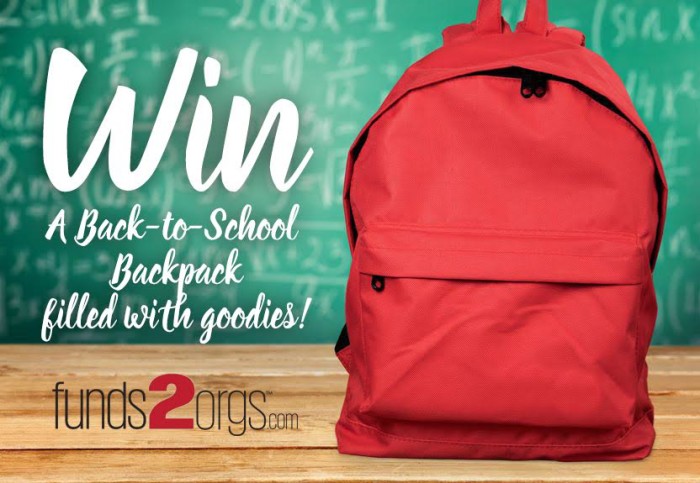 Are you looking for creative fundraising ideas? I'll give you one in this post and I'll also give you the link to participate in an awesome giveaway at the bottom of this post.
What if I told you there is such a thing as an awesome fundraiser where no one has to donate money? No one has to sell anything as parents do in candy sales for schools. And, what if I said that this particular fundraiser makes a global impact?
I'm sure you remember the 2004 Indian Ocean tsunami. At the time, I was an executive in the footwear business. Hurricane Katrina and then the earthquake in Haiti struck. These natural disasters helped change the focus of my life. I led efforts to ship over 17 million shoes to families and children affected.
As time passed, I came to know the need in developing nations. I placed shoes on the feet of an old man who never owned a pair of shoes in his life. I came to know of a mom who bartered a pair of shoes for a goat so she could feed her baby. I talked to a young man with taped sneakers who told me his mom could not afford to buy him new sneakers. By the way, those trainers were also two sizes too small.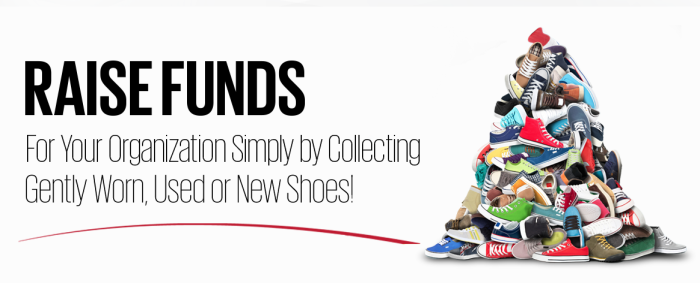 As my philanthropic interests grew, I also learned schools and youth groups were in a constant struggle to raise money. I learned about "donor fatigue" and how people are tired of selling candy and donating money.
I decided to do something about all of these interests. I created Funds2Orgs with a team of people who got the vision. Today, it's the leading shoe drive fundraising social enterprise in North America. And, in the years since we've opened we also got A+ rating with the Better Business Bureau, so you can see what others are saying about us.
With all my years in the footwear business, philanthropy and as a social entrepreneur, we created a thriving fundraising business. No one has to sell candy or cookie dough. No one has to open their wallets. All that has to happen is our shoe drive partners have to collect gently worn, used and new shoes. The more shoes collected, the more money that's made. Funds2Orgs issues a check based on the total weight of the shoes.
We've committed ourselves to service. And, with Funds2Orgs, there are no out-of-pocket costs for a shoe drive fundraiser. We understand most schools and nonprofits operate with tight budgets.
ü  Our partners receive the shoe collection, promotion, and marketing materials.
ü  They get a team of fundraising coaches to help from start to finish.
ü  We pick up the shoes collected from the location where the shoes are stored.
ü  At the completion of the shoe drive, we issue you a check within 2 business days of the shoes being received and processed at our warehouse.
We have three core principles for the kind of company we want to be each day. Think of it as a three-legged stool:
Our shoe drive fundraiser is a unique way to engage people. The currency is shoes.
The shoes collected are shipped to micro-entrepreneurs (small business owners) all over the world. We believe in giving people a hand-up and not simply a hand-out.
Our shoe drive gives our partners a socially responsible way to dispose of unwanted shoes. People clean out their closets. In doing so, they prevent shoes from becoming one of the over 600 million shoes thrown in landfills in the U.S.
Do you think we can help you raise money for your kids' schools and do some social good in the process?
GIVEAWAY:
In the meantime, here's a great give-away to get you started! To WIN, all you have to do is click here and follow the instructions! GOOD LUCK!