*I work with Edaville. All my opinions are my own and not swayed by outside sources.*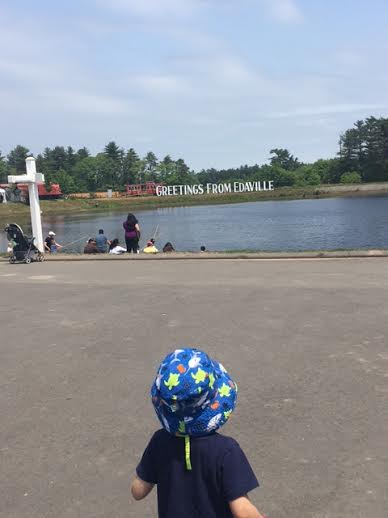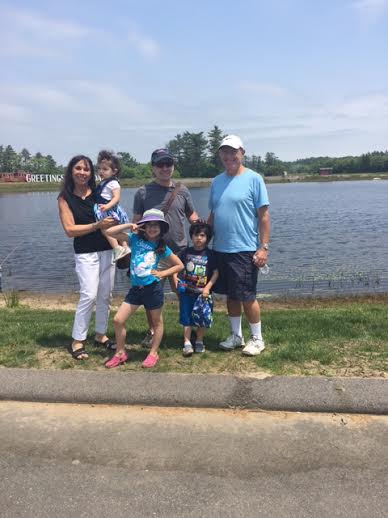 A few Sundays back we had the chance to visit Edaville USA in Carver, MA. While I have visited Edaville before and did a press tour of Thomas the Train land, I never officially visited the new Thomas land until recently. We set out on our journey to Edaville about 9 AM and in about 80 minutes we were in Carver, ready to experience all the fun that Edaville has to offer.
Edaville now has three separate parts of the amusement complex and includes the original Edaville, Thomas Land, and Dino Land. When you buy admission to Edaville, it includes access to all three parts and the park. In total, Edaville boasts 90 spectacular rides and something for everyone in your family. During the Christmas time, they also add in the Festival of Lights, which is one spectacular that should not be missed.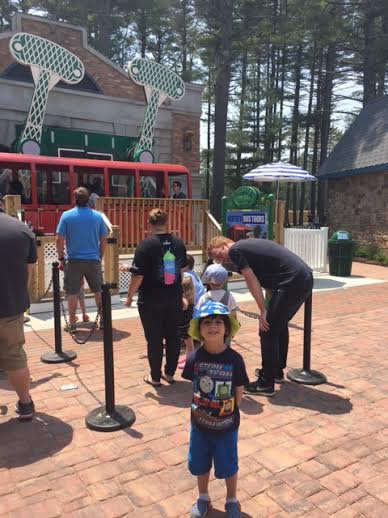 Since we have been to Edaville before, we were really interested in visiting the Thomas section so that was the first stop on our journey that day. Zane has been a Thomas fan since he has been a baby so he was really excited to visit. Upon entering, it truly feels like we are on the Thomas the Train television show. The set up, atmosphere, and decor of this place is truly second to none!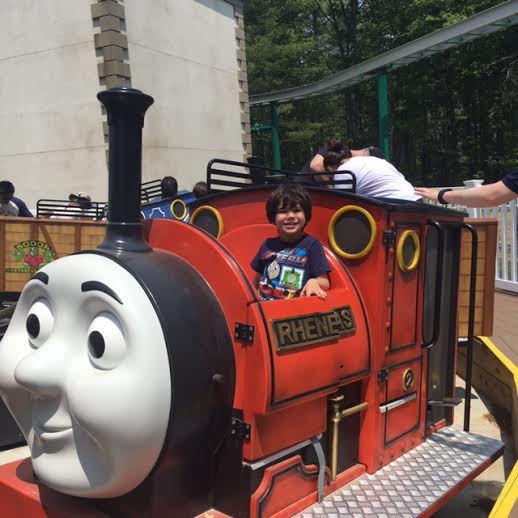 For those that want to ride Thomas, they still have the train ride around the park and now that is also included with admission. We did not have a chance to do that on that day since the kids were enamored with the rides, but we plan to visit on our next stop there. Thomas Land theme park covers 11.5 acres within Edaville USA, bringing the Island of Sodor to life in a lush New England landscape. As in the TV show, we were able to visit the  iconic destinations including Knapford Station and Tidmouth Sheds. In Thomas Land there is 11 themed rides featuring favorite characters like Cranky the Crane, Harold the Helicopter, and more!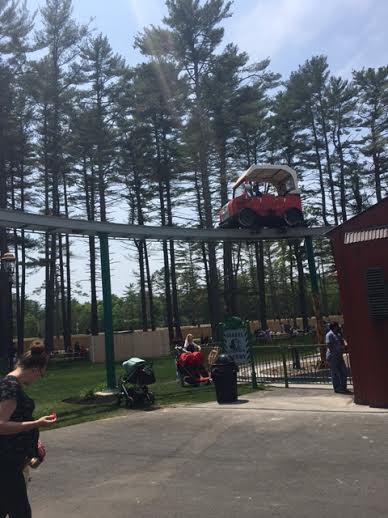 My kids really did not have a favorite ride because they all loved the rides. The baby even was able to ride a handful of rides which was a nice  surprise. Being only 2 she is usually too small for rides, but Thomas Land has you covered for even the smallest riders. You should have seen the looks of happiness on my children's faces that day!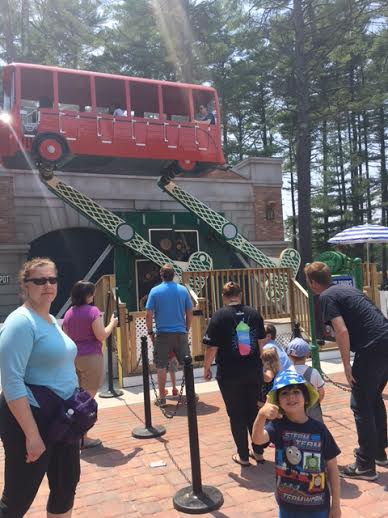 After Thomas land, we went to Dino Land. Again this was a first for us, since we only spent time in the original Edaville side. The Dino Land is truly out of this world. Along your journey through Dino Land, you will see  23 life size animatronic dinosaurs that come alive right before your eyes. The baby was jumping out of her stroller because of all the visual effects that these dinosaurs portrayed. It truly is a sight you do not want to miss!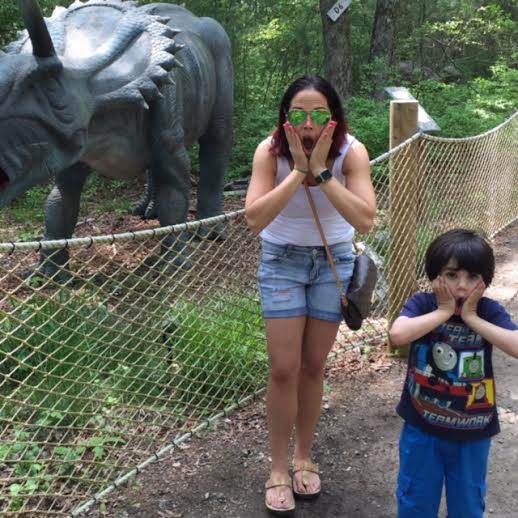 We had a wonderful day at Edaville USA. If you are looking for a great place to visit with the kids, be sure to check out Edaville today! They are open now Tuesdays-Sundays from 10-6 PM. ENJOY!