*I am a Hershey Park ambassador. Lodging and park tickets provided. All my opinions are my own and not swayed by outside sources.* Last year I visited Hershey Park for the first time ever and I was automatically in love with everything about Hershey. This year when I found out I was going to be a #HersheyParkHappy Ambassador, I jumped for joy because not only was I excited to visit but I was equally as excited to tell all my readers about this wonderful gem of a park.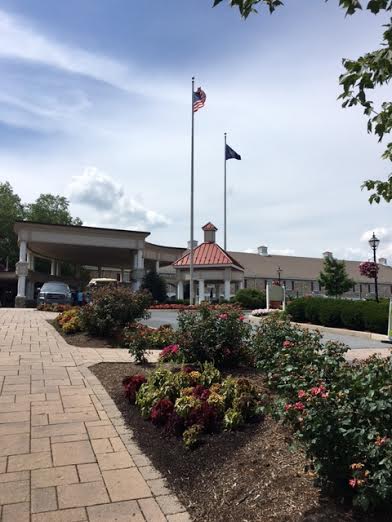 For those that plan to visit Hershey Park (and lots more information to come on the actual park), I without a doubt recommend staying at the Hershey Lodge. From the moment you walk in to the sad time when it is time to depart the hotel, you are treated as you are royalty. Everyone at the Hershey Lodge is there to make sure your vacation is perfect in every which way.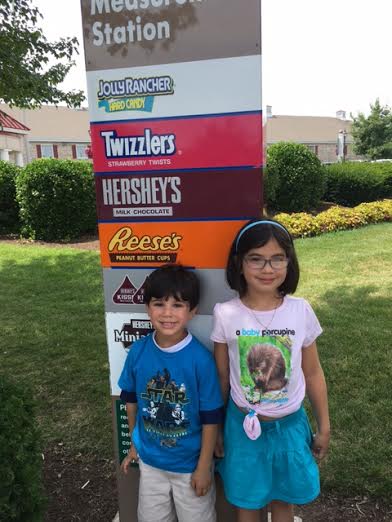 MY TOP FIVE REASONS FOR VISITING HERSHEY LODGE: 1. The beauty of it! For me if I can find a hotel within my budget and is gorgeous, I tend to be drawn in right away. While the Hershey Lodge can be a bit more expensive than some of the local chain hotels, you get so much more with your stay at the Hershey Lodge than other neighboring places. When you enter the hotel, you are immediately greeted by the beautiful entrance and lobby way. In addition to the lobby concierge, restaurants, coffee shop, and gift shop, you also have a dynamic bar that serves some of the BEST Chocolate Martinis I have ever tasted. DO NOT check out of this hotel without tasting their chocolate flavored martinis.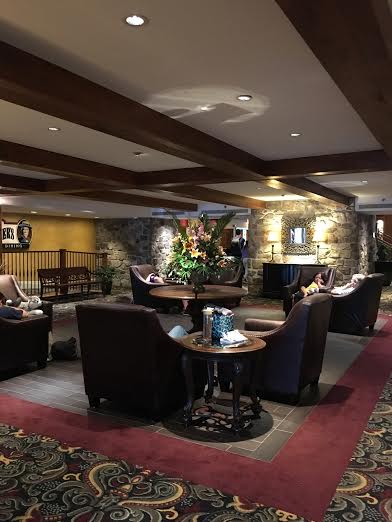 Check in was very seamless and each member of the family is given a Hershey bar. The kids (and even the adults LOL) loved that. They gave us a map of the grounds and all the activities that they had planned during my stay period. They also told us where are room was. During our vacation we stayed in the "Reeses" section which was a bit of a walk from the lobby but I loved getting in the exercise, especially after all the chocolate I consumed.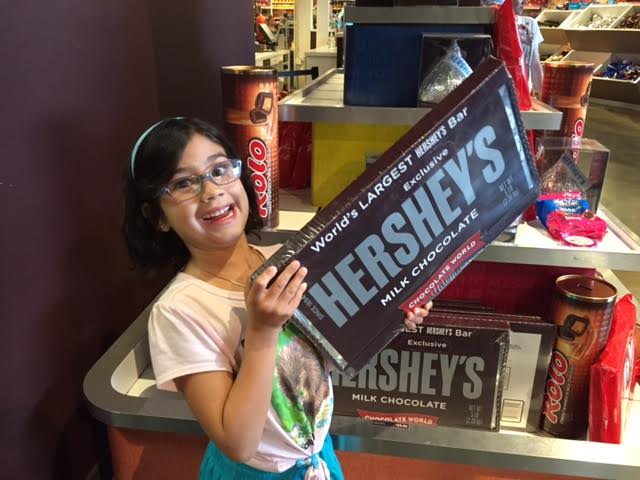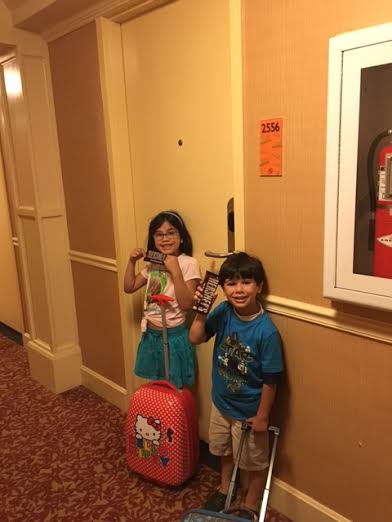 The rooms are big and spacious at the Hershey Lodge. Every room has its own amenities and the beds are amazingly comfortable. I am a snob when it comes to finding a bed I like, and the Hershey Lodge bed put me into a blissful sleep for two nights. Even with two kids in the room, we were all comfortable and had enough room/space to have some alone time.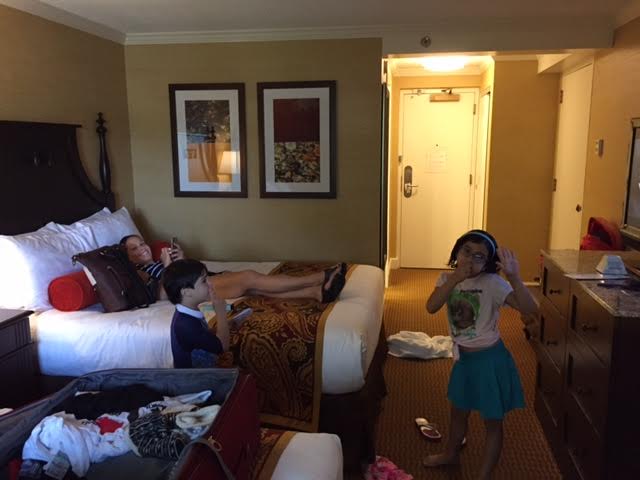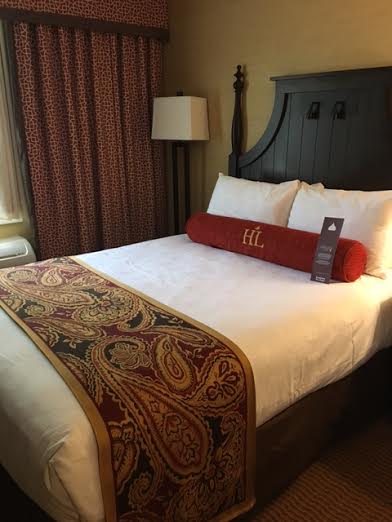 2. You want to go to Hershey Park early right?! Well if you stay at the Hershey Lodge and plan to go to Hershey Park the next day, you are able to actually get tickets to visit the park the day before your schedule park day. Hershey Lodge guest can visit 6 PM the night before their scheduled ticket use and enjoy the park! We took advantage of this and were able to ride some of the rides when it was about to turn dark. I have to say that was pretty cool! 3. The closeness and proximity to Hershey Park! Once you check into the Hershey Lodge, you can let them do all the work to get you to the Chocolate World and Hershey Park. They have shuttles running all the time that take you from the Hershey Lodge and drop you off right at the park/Chocolate World entrance. This is the only hotel that will be on your stop so it will take only about 10-15 minutes to actually get to the park, based on traffic. My kids loved riding the shuttles and I loved that we can hop on and off all day to go from the lodge to the parks. They truly make it so EASY!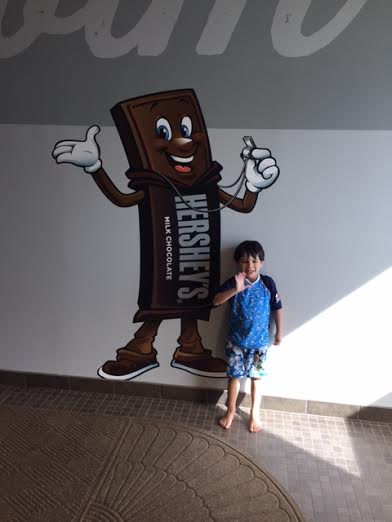 4. This year Hershey Lodge put in an all new inside water park called Hershey's Water Works at Hershey Lodge. This is a 30,000 square foot indoor water park for guests of all ages to enjoy.  Some of the fun rides include Twizzlers Twists water slides and a chocolate peanut butter adventure across Reese's Water Walk!  My kids and I went on the Twizzler Twists over and over, where you can actually compete to see who would get down the fastest. Whether you're jumping in or relaxing poolside at Cocoa Cabana, guests of Hershey Lodge will have a blast making a splash inside the sweetest indoor pool complex!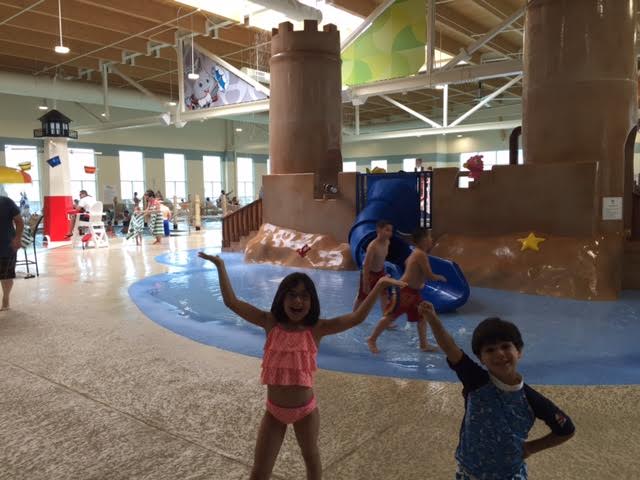 In addition, there is a zero entry pool, sand castle spray zone, lighthouse tipping bucket, pool basketball hoops, a hot tub and MORE! My favorite was going down the slides with my kids and then while the kids went in the pool next to the hot tub, mama enjoyed some solo hot tub time. If you are looking for an adult beverage, they have a wide assortment of speciality drinks served right in the pool area.
We spent at least 2-3 hours each day of our stay at this indoor water park. It is absolutely perfect for everyone in the family and would be a high selling feature for me if I was deciding on a hotel near Hershey Park. As rain could happen (and it did during our stay) the Water Works park provided a great way for the kids to have fun even when the weather did not cooperative.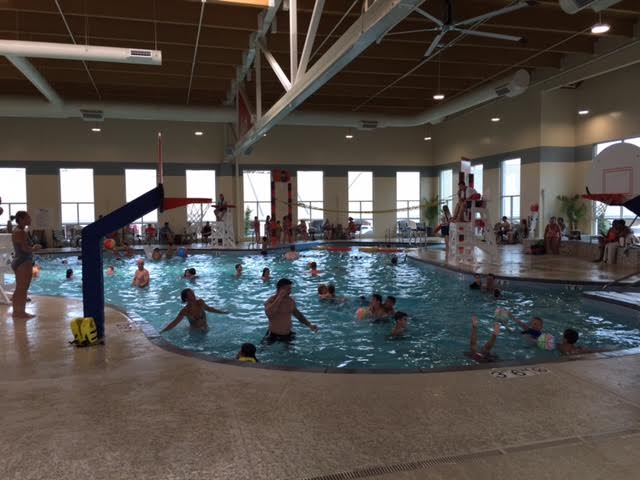 5. THE FOOD! I am going to back next week with our favorite dining locations at Hershey Lodge (as well as our time at Hershey Park) but I can say that everything we had was DELICIOUS! I could not think of a more perfect vacation for your family than staying at the Hershey Lodge and visiting Hershey Park! They definitely provided memories that we will have for many years to come!