*I work with American Girl. All opinions are my own and not swayed by outside sources*
American Girl is all the rage in my household as I am sure in most of the households throughout the world. Now American Girl has a brand new line called WellieWishers that any American Girl lover will be ecstatic about.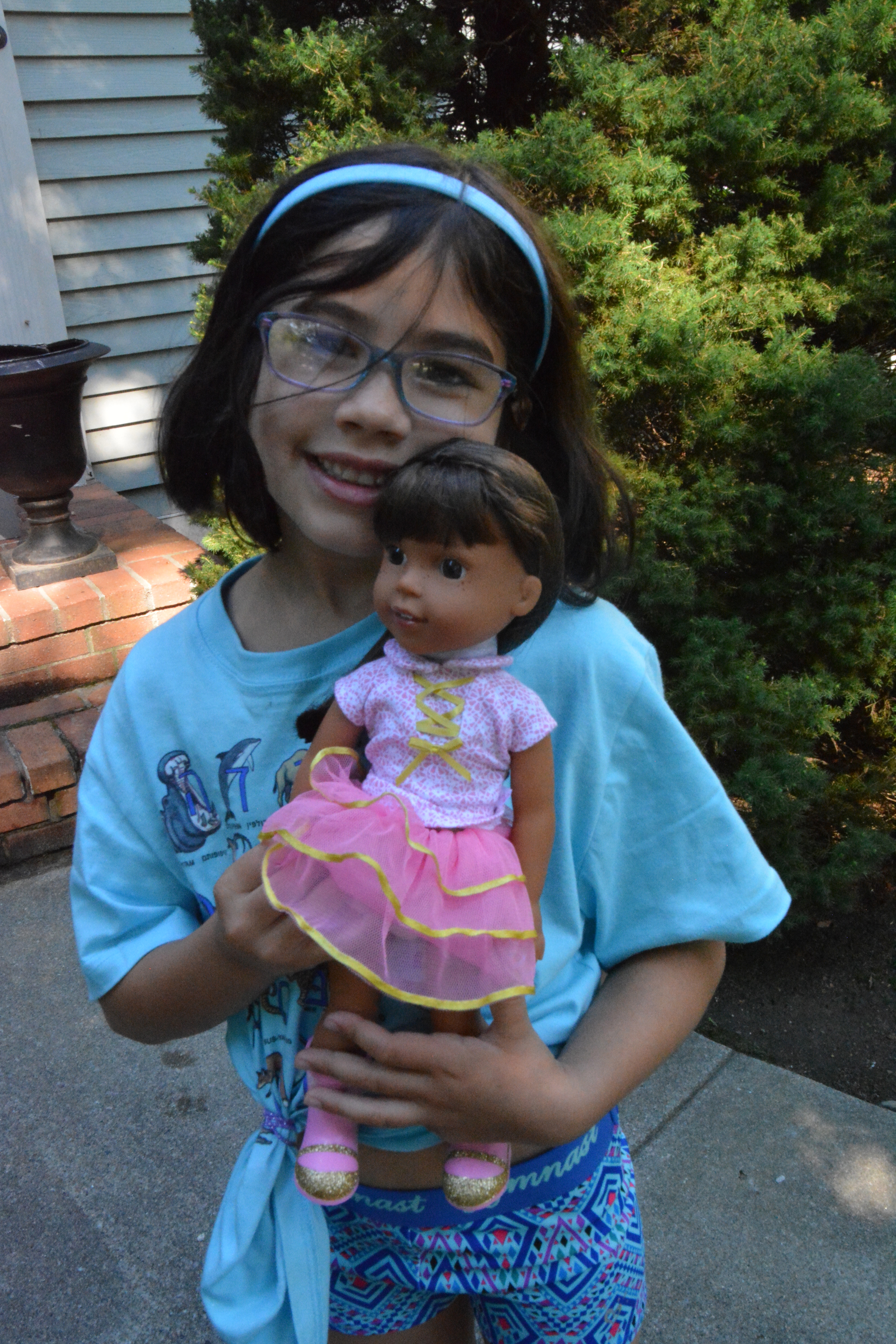 WellieWishers is an all-new content and doll lifestyle brand for girls ages 5 to 7. The lively group of WellieWishers friends–Willa, Kendall, Ashlyn, Emerson, and Camille–imagine and play in an enchanted neighborhood garden supervised by Aunt Miranda. Through their heartwarming and humorous adventures, the WellieWishers help a girl to learn how to "stand in another person's wellies" to discover the skills of empathy, kindness, and compassion that will help her be a good friend.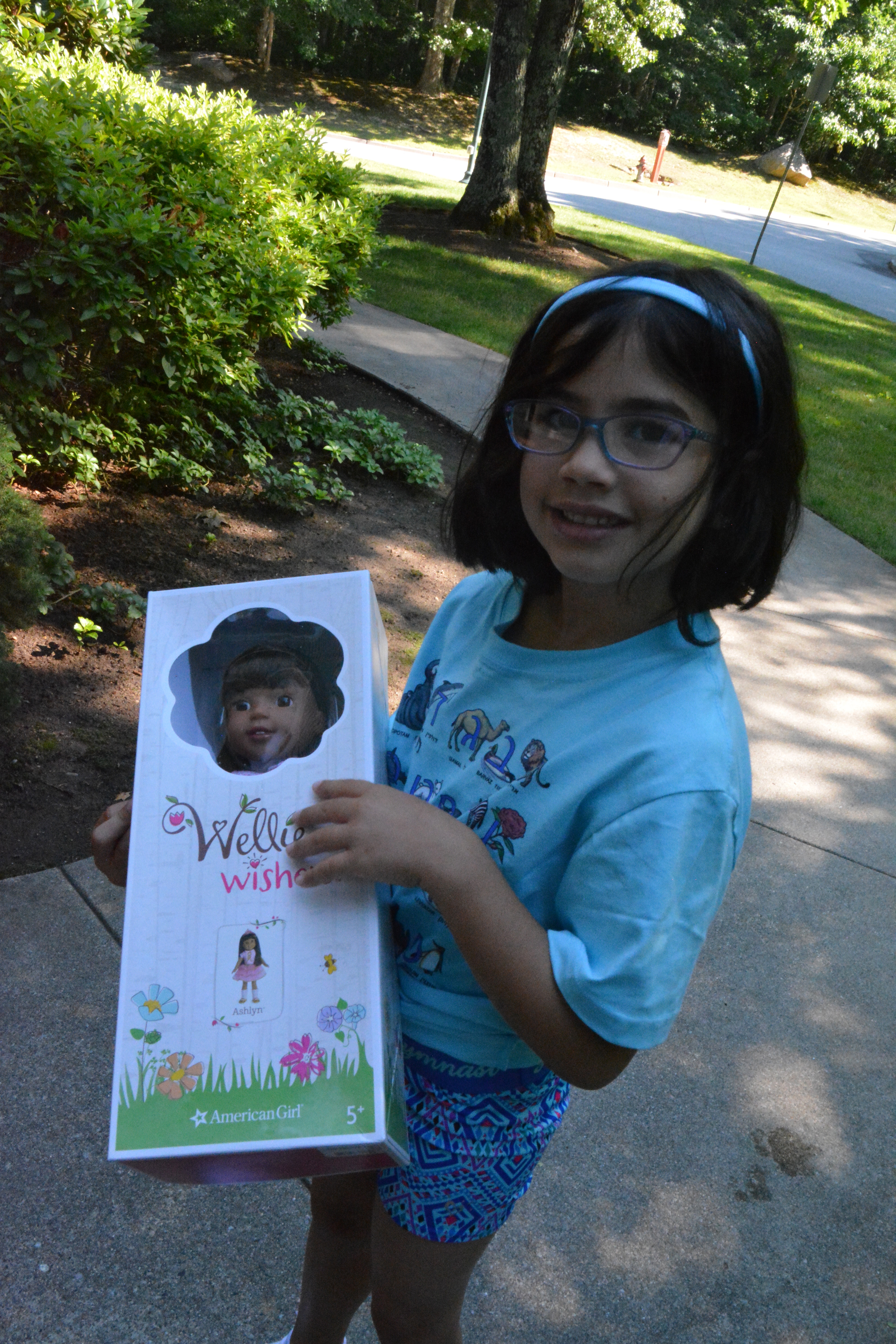 This brand new line includes the first ever animated series based on  WellieWishers characters, plus digital play experiences, early chapter books, and a line of adorable 14 1/2-inch dolls (retail $60) and garden-themed accessories that help bring the characters and their stories to life for young girls.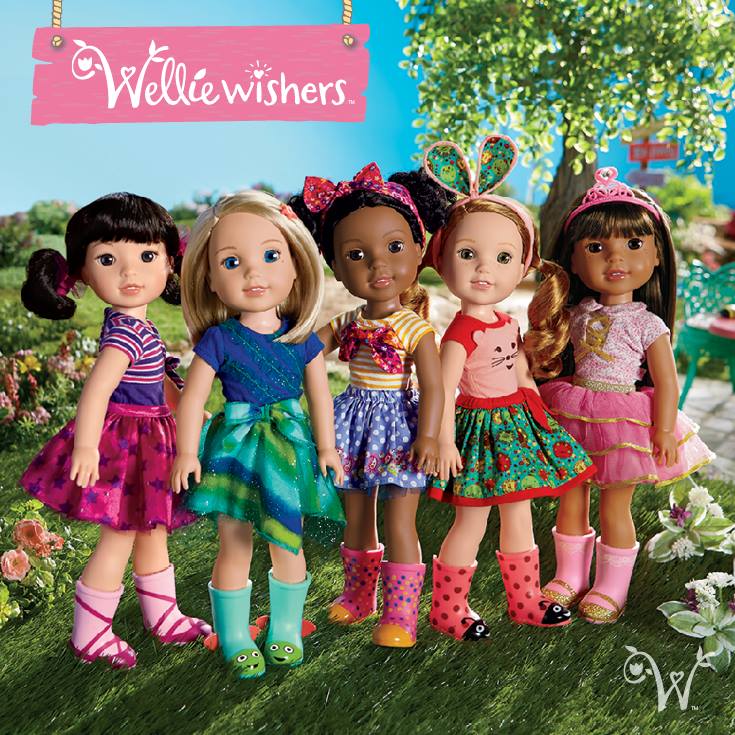 Hayley received the Ashlyn doll and honestly it was one of the cutest dolls she received. Along with a matching book that she enjoys reading with her doll every night, this doll is a sacred treasure to her. Besides being another adorable brand that American Girl has put out, the price can't be beat!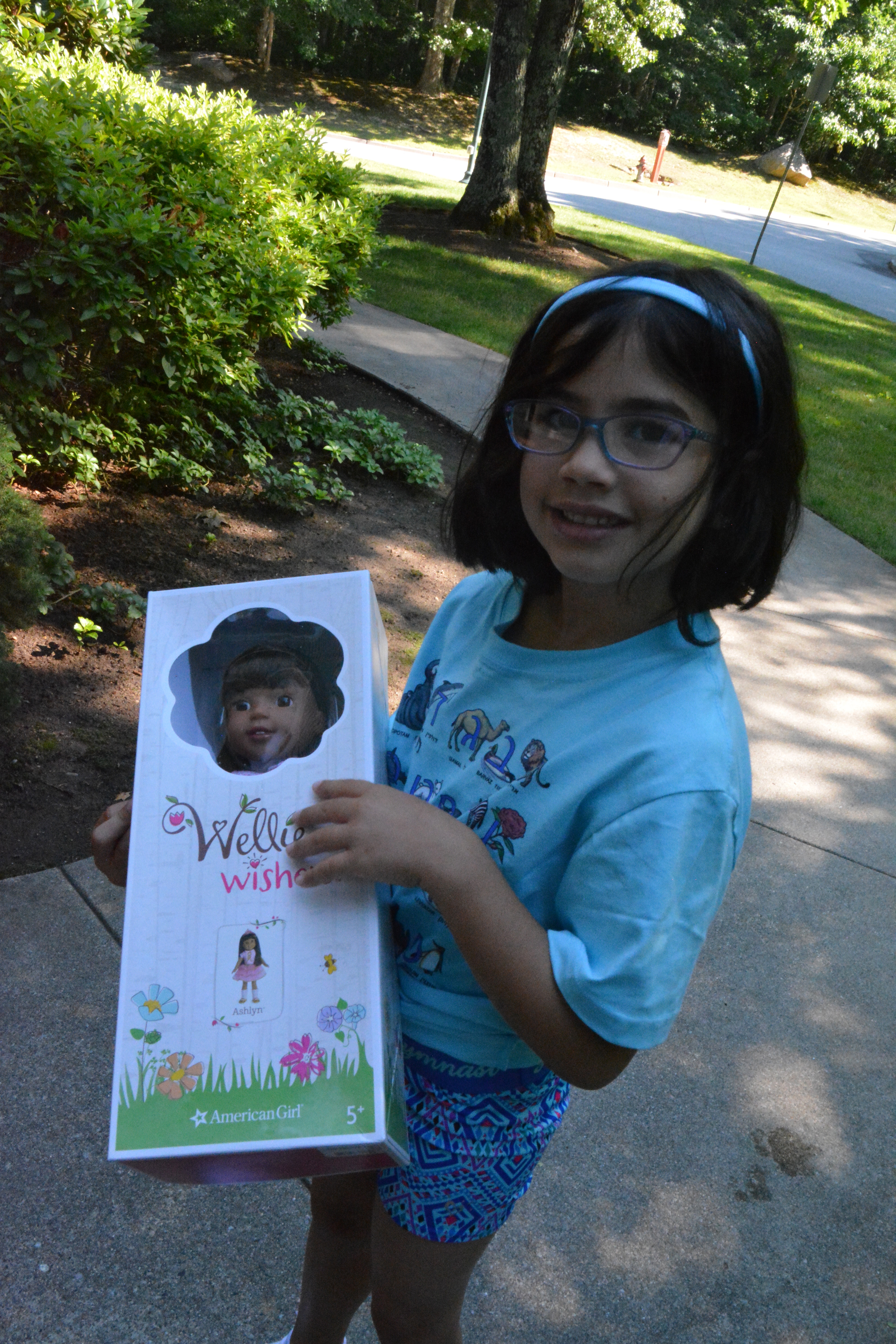 I love that Hayley has her own little doll and can introduce Taylor to her first doll too. With the soft hair and endearing features, this is one doll that gets played with constantly in our household. They also come with a special pair of boots known as wellies, which allows them to go on their adventure. They can play independently with their WellieWishers or download the free app where they can play right along with their dolls.  The WellieWishers each have a special pair of boots also known as wellingtons or wellies. Once they step into their pair of colorful garden boots the girls are ready for whatever comes their way.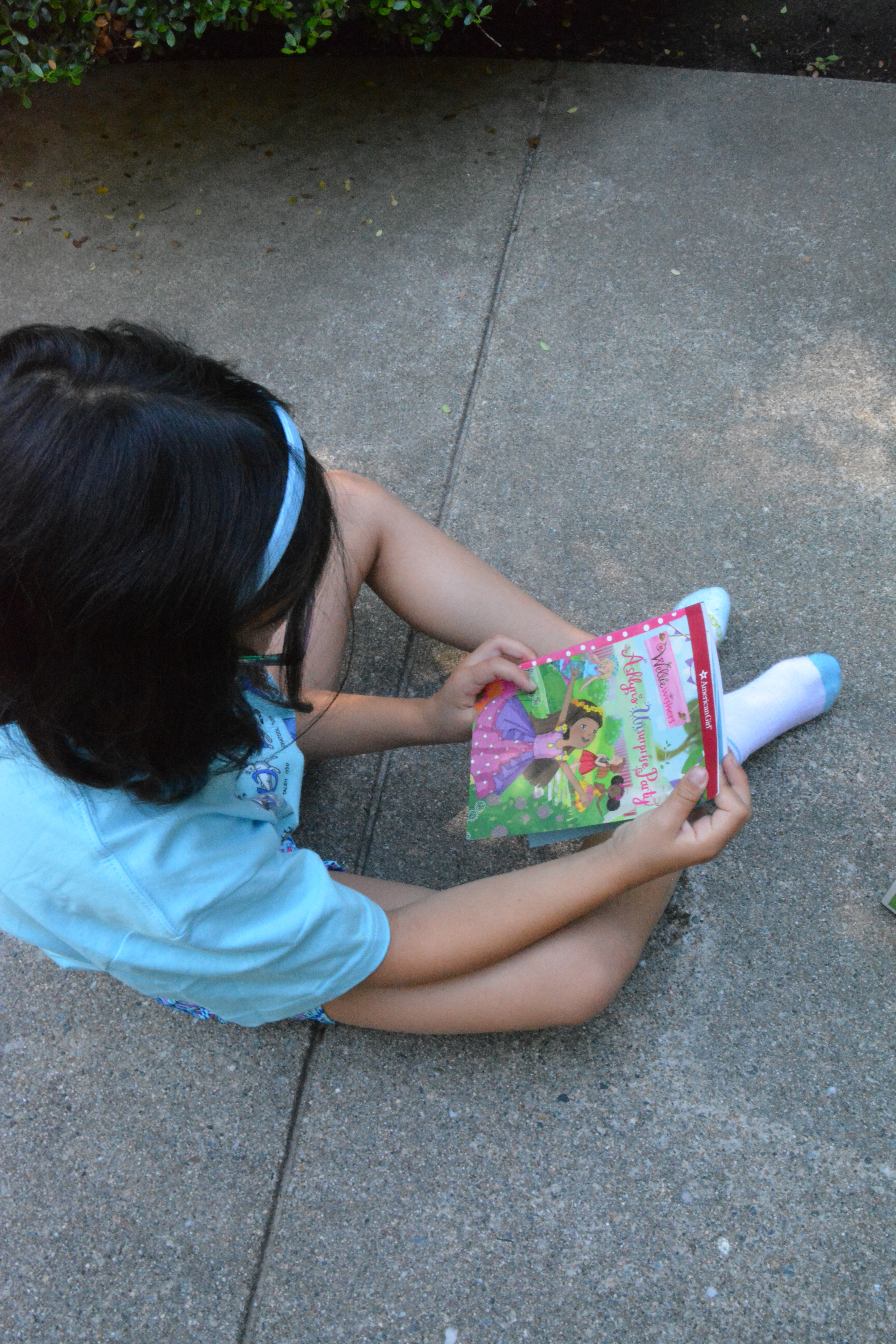 As with other American Girl product there is a full line of accessory products that you can buy including socks, boots, books, playhouses, and more. I guess I know what I am going to be buying Hayley for the holidays!
To me, these WellieWishers are the perfect bridge between the Bitty Babies and the American Girls. If you have a child in the 5-7 year old range, this is the doll to get! Be sure to check out WellieWishers today at American Girl or in stores nationwide.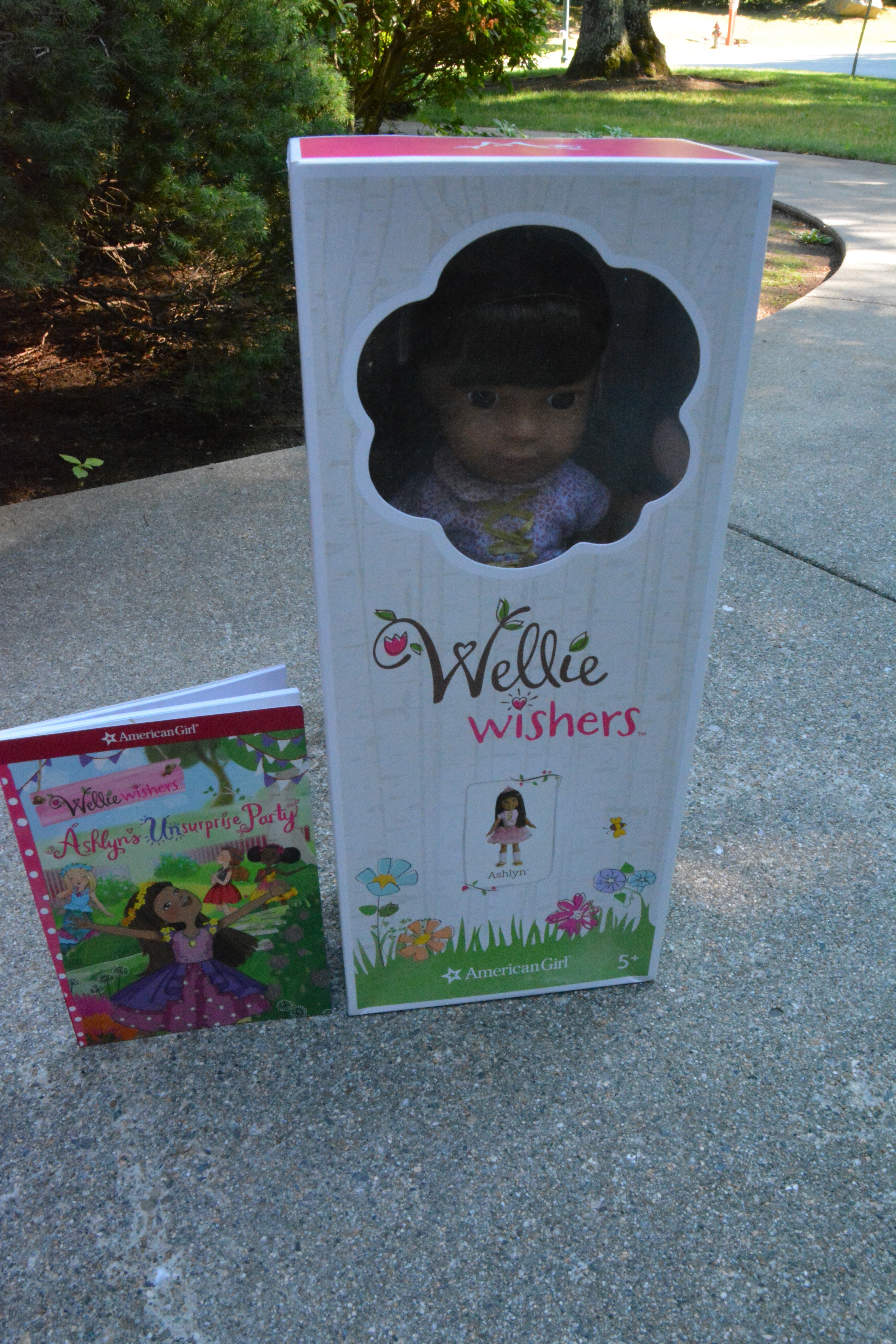 Win it: One winner will receive a WellieWisher. This giveaway is run via rafflecopter so click read more to see the actual giveaway. The only mandatory entry is to visit WellieWisher and tell me what doll you like best and why. Please put all comments in comment section proceeding this post. While the other entries are optional, I highly suggest filling them out to increase your chances of winning. US only. Good luck!
a Rafflecopter giveaway