*This is a sponsored post. All opinions are my own and not swayed by outside sources. *
Ready XO Crayon Box is a different kind of crayon set. Most crayon boxes are wimpy, and they wear out relatively quickly, leaving kids with a box that barely holds their crayons and parents with a mess! On top of that, while the box IS in serviceable shape, it still falls over frequently, leading back to the mess I just mentioned. Ready XO Crayon Box is a new take on the crayon box. With Ready XO, crayons are housed in a box that remains upright and lasts.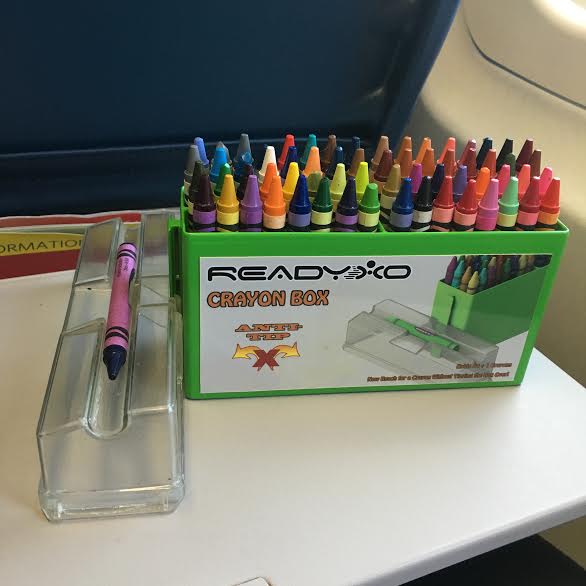 Ready XO Crayon Box – Built to Last. Built for Fun
Built to Last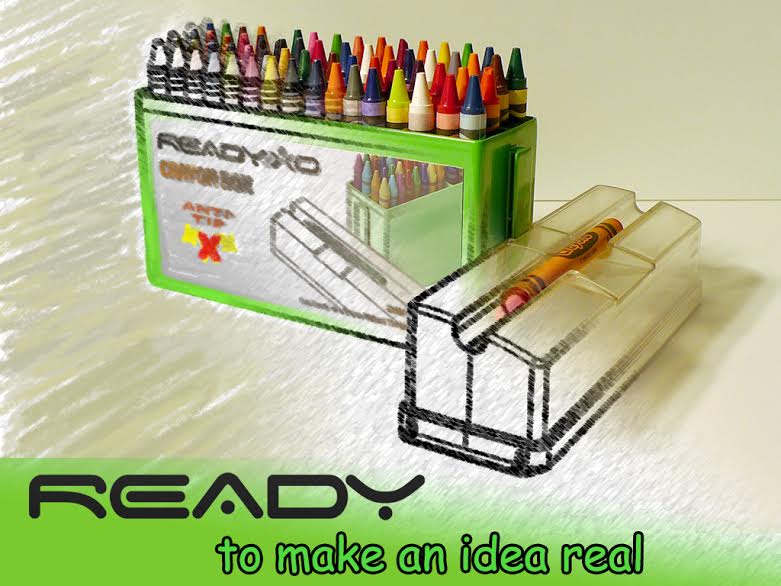 This crayon box was designed with two ideas in mind. One is that crayon boxes would be so much better if they remained upright. The second idea is that a crayon box should stand up to the kids and to time. Ready XO found the answer to both of these problems. Its T-stand makes it easy for children to have fun with their coloring without making a mess. They can easily grab crayons from the box, and it remains standing. As a mom of 3, I TOTALLY appreciate that. In addition to the kickstand to keep it upright, Ready XO Crayon Box and its lid are super sturdy, and last much much longer than standard cardboard boxes. As a mom of 3, I appreciate THAT, too. Even the most careful kid can be extremely hard on their toys.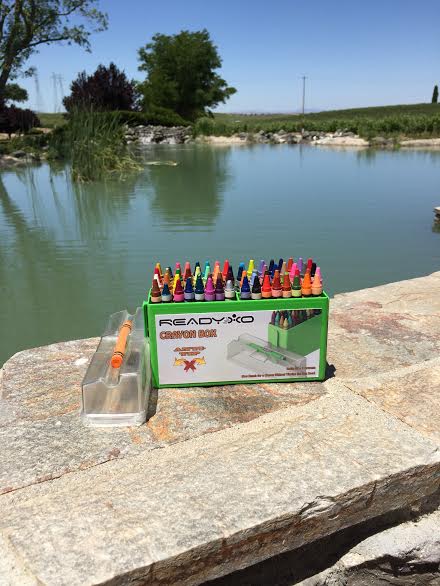 Built for Fun
The Ready XO Crayon Box is built to last, but it's also built for fun. The box has enough room for kids to easily grab their colors, unlike standard boxes which have the colors crammed in there. The lid even has a "favorite color" trough in the center, allowing kids to put their most used color for their project within easy reach for as long as they like. And with its anti-tip design, Ready XO keeps the fun going without the frustration for the little ones of having to constantly pick up their crayons after the box overturns.
Crayon Craziness Contest with Ready XO Crayon Box
Right now, Ready XO Crayon Box is hosting an interactive giveaway called Crayon Craziness. Through this contest, parents and children can help pick a color of the year. Kids and their parents (or adults who love coloring) can submit drawings or colorings via Facebook, Instagram, or email to help cheer on their favorite colors. Each round's winners and new match-ups will be announced via Facebook and Instagram. At the end of it all, the winning color will earn the coveted "favorite crayon slot" position I mentioned earlier.
To make it even more fun, each color will have its own bio. Here's Bittersweet, for example:
Bittersweet
Birthday (release date): 1958
Hometown: Hershey, Pennsylvania
Nickname: Sweetie
Fun facts: Favorite food – anything chocolate. Favorite band – The Verve
It's a way to entertain children and adults alike. These bios have fun facts for the kids, as well as inside jokes for the grownups, too!
Kickstart the Ready XO Crayon Box
The creator of Ready XO Crayon Box is currently trying to get funding for this wonderful invention for little artists via Kickstarter. I think it's a worthy of a big response, and I'll be donating as soon as their Kickstarter page goes live. I know my kids will appreciate how easy it is to color with a box like this, and I'll appreciate less cleanup and a box that won't fall apart in a month.
If you're a parent of children who love to color, I encourage you to help Kickstart the Ready XO Crayon Box. I certainly will be. And be sure to enter their contest as well to help pick the winning color of 2016!
To enter the contest and to keep up with all things Ready XO Crayon Box,follow them on their social channels.