Want your child to be in a Broadway show?
Here are all the details:
The Providence Performing Arts Center (PPAC), in conjunction with Phoenix Entertainment, is searching for a young male actor to portray the role of "Young Coalhouse" in the Providence engagement of RAGTIME April 8-10, 2016. RAGTIME is part of the Encore Series.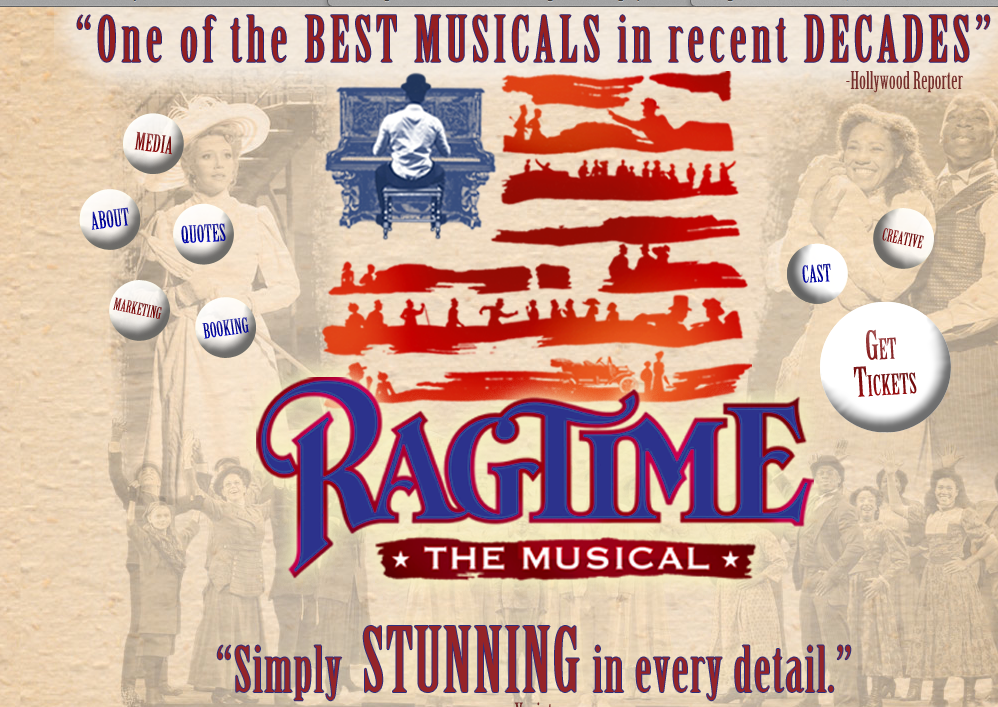 "Young Coalhouse" is the childhood iteration of the future pianist and pioneer of a new type of music: Coalhouse Walker Jr.
REQUIREMENTS: Young Coalhouse is a young African American boy, ideally around 5 or 6 years old, between 3'-6" – 4'-0" tall, and 40 to 50 pounds. Young Coalhouse should have an "innocent" and "pure" quality about him. In role, Young Coalhouse will be picked up by an adult cast member, sit on a cast member's lap and pretend to play piano. Young Coalhouse will also skip in a circle holding hands with other young actors. Young actor must be able to attend rehearsal and wardrobe fittings on Friday, April 8. Young actor will need a chaperone over 18 years of age to accompany him at all times.
WHAT TO SUBMIT: Actors must submit a headshot, 50 word bio, and a short audition video file introducing themselves by Friday, April 1 at 3 PM to Caitlyn DiPompo at cdipompo@ppacri.org
WHAT TO PREPARE: Since this is a non-speaking role, actors do not have anything to prepare. Please contact Caitlyn DiPompo at cdipompo@ppacri.org with any additional questions.
Individual tickets for RAGTIME are on sale now at the PPAC Box Office (220 Weybosset Street in downtown Providence), online at www.ppacri.org and by phone at (401) 421-ARTS (2787).
Tickets for RAGTIME start at $52; all ticket prices include a $3 per ticket restoration charge and are subject to change without notice.
Discounted admission is available for groups of 15 or more; for more information and to order, please contact Group Sales Representative Paul Hiatt at phiatt@ppacri.org and (401) 574-3162.
RAGTIME is Broadway's timeless celebration of life at the dawn of a new century where everything is changing and anything is possible. Ravishing and relevant, RAGTIME, a 13-time Tony Award nominee, winning for Best Book and Best Musical Score, has never been more enthralling than in this new production.
RAGTIME features a book by Terrence McNally, music by Stephen Flaherty, lyrics by Lynn Ahrens and is based on E.L. Doctorow's best-selling 1975 novel. Tony-nominated Director & Choreographer Marcia Milgrom Dodge will helm the production. Scenic Design by Kevin Depinet, Lighting Design by Mike Baldassari and Sound Design by Craig Cassidy.
The stories of an upper-class wife, a determined Jewish immigrant and a daring young Harlem musician unfold – set in turn-of-the-century New York – all three united by their desire and belief in a brighter tomorrow. Their compelling stories are set to theatre's richest and most glorious Tony Award®-winning score that includes "Wheels of a Dream," Back to Before," and the title song, "Ragtime."
RAGTIME, E.L. Doctorow's 1975 novel, won the National Book Critics Circle award and sold 4.5 million copies. It became a film in 1981 and a Broadway musical in 1998. The original 1998 production ran on Broadway for 834 performances. A 2009 Broadway revival received rapturous reviews and is now on tour throughout North America.
The RAGTIME tour for North America is produced by Phoenix Entertainment www.phoenix- ent.com.
For more information, visit www.ragtimeontour.com.