A few weeks ago we had our Disney Kids Preschool Party and it was SO MUCH FUN! You will have to wait to see all the fun we had but in the meantime, I wanted to share one of the biggest hit recipes, Mock Dole Whip. If you have ever been to Disney World you know it is an absolute MUST to get a DOLE WHIP! There is seriously nothing better than this pineapple deliciousness.
Since it will be a few more months till we visit again and I am drooling just thinking about the Dole Whip, I decided to do a Mock Dole Whip Recipe that I served at my #DisneyKids Party this past week. While it was definitely not the real thing, it provided a fantastic substitute and really allowed our little preschoolers to be brought to Disney World in their minds and hearts.
MOCK DOLE WHIPS: (makes 2-3)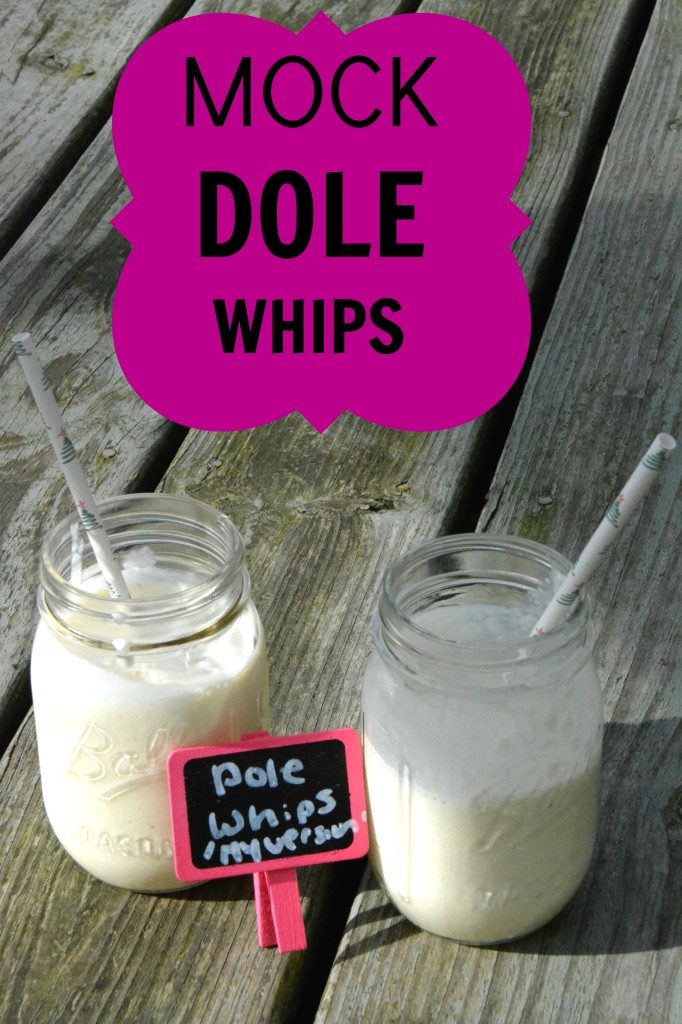 INGREDIENTS: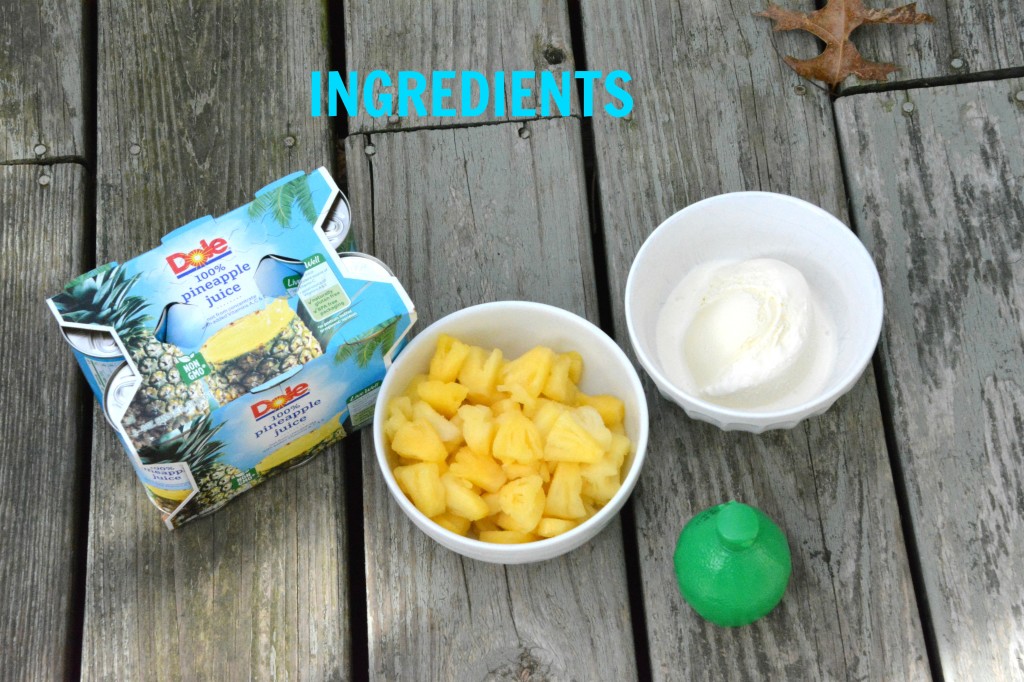 -1 large bag of Dole Frozen Pineapple Chunks found in the freezer aisle at your local supermarket
-2 cups pineapple juice and 9 oz reserve of pineapple juice
-2 teaspoons sugar
-3 cups vanilla Ice Cream
-1/2 teaspoon lime juice
-1 cup whipped cream
DIRECTIONS:
1. Add the bag of pineapple chunks to the blender. Puree it to medium consistency.
2. Add in pineapple juice, ice cream, sugar,  lime juice, and whipped cream. Blend for 2-3 minutes until smooth.
3. At this point, I added a Ice Cubes to make it thicker until a smoothie consistency.
4. Pour into 3 medium size glasses and top with 3 oz of pineapple juice in each.
ENJOY!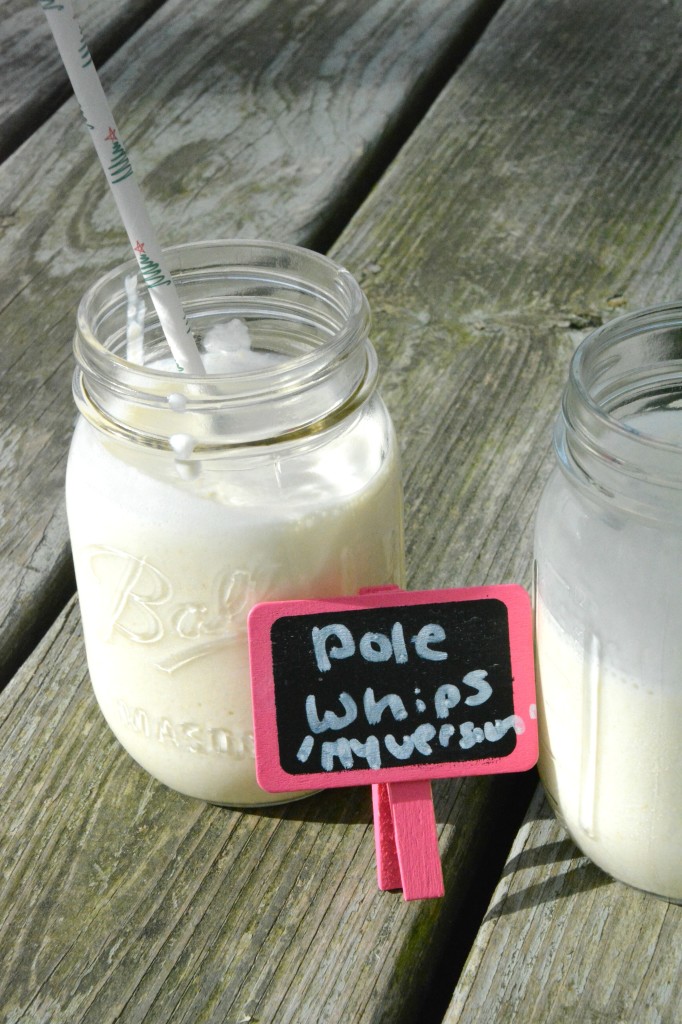 I will be back soon with our complete Disney Kids party! In the meantime, give my Mock Dole Whip Recipe a try and tell me how you like it!
I received a Disney Parks package thanks to Disney. All opinions are my own and not swayed by outside sources.