I received an all expense paid trip thanks to Disney. All my opinions are my own and not swayed by outside sources.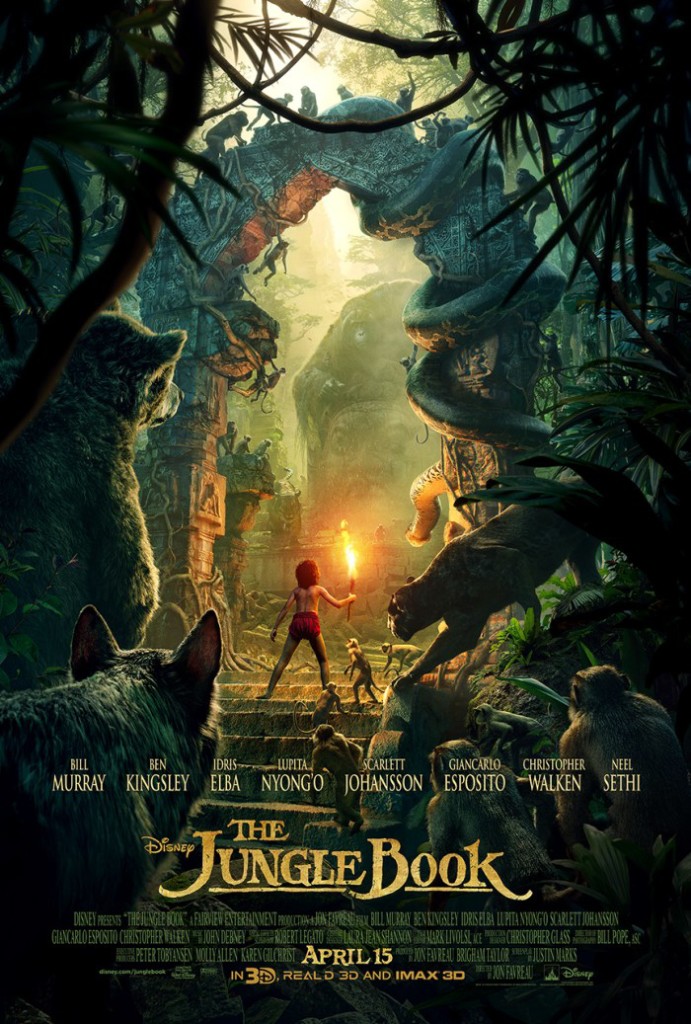 You all know that I am a huge movie buff and I hardly ever steer you wrong on my opinions of movies, even if I dislike them. My love of movies started when I was very young and I truly enjoy watching all different types of movies. With all this being said, The Jungle Book is by far the BEST movie I have seen in 2016! Sure you might be saying well you have to say that because you went on the trip to do press for this movie, but you would be very wrong. This movie is and probably will be one of the best movie experiences you will encounter this year. The Jungle Book is rated PG and is an absolutely FANTASTIC family friendly movie from Disney.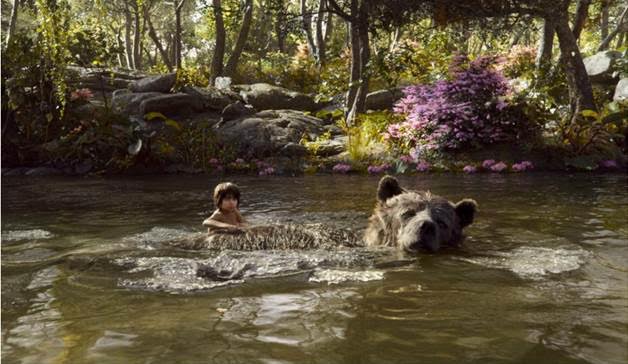 So, you all probably have the same concerns that I did when I walked into screen this movie for the first time. I was nervous that they would somehow either limit the magic that was seen in the original 1967 animated cartoon movie (and similarly the Kipling book classic) or would reach so far out from the story line that it would seem too "moviesh" if you know what I mean. Well, I have to say that Jon Favreau is a genius because he recreated The Jungle Book in a way that will make you leaving the theaters wanting to see it again and again.
I was able to screen The Jungle Book twice so I really got to take note of all the magic of The Jungle Book. This movie combines the spectacle of live action, CGI, music, comedy, and morality into one tightly wrapped bow. In the very start of the movie, you will see the main character and everyone's favorite Mowgli, an abandoned "man cub", who is running through the jungle and towards the wolves to start a new life. At this point and within the first 5 minutes, we will be introduced to all the various animals and characters in the Jungle Book.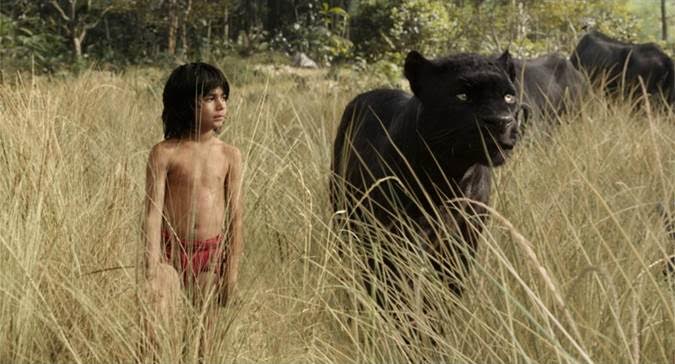 One of the reasons the newly released, live action story of  The Jungle Book will soon be a classic is because of Jon Favreau's visions of making the animals so unbelievably life like. I honestly could not believe that these animals were created by CGI because they were portrayed and looked like the real animals you would see at a zoo or at a safari. I actually was not sure when I watched the movie if the animals were real or were created by special effects. That is how stunning the visuals are in this movie. Once you see this movie and hear these animals, you will be AMAZED and as SHOCKED as I was!
Aside from the animation being fantastic, it was unbelievable to hear from Jon Favreau and some of the cast on how the movie was made. Mowgli, played by  Neel Sethi , was the only human in this movie with the other actors just lending their voices. While all the actors voices and parts were breathtaking, newcomer, Neel Sethi  really stood out in my opinion. I can't believe this actor never had formal acting training prior to this movie. It is actually astonishing how good he is and how we felt for him throughout the movie.

In true Disney fashion, this movie lends itself to be a great family movie because of the lessons learned and morals seen throughout the movie. There are lessons of family acceptance, learning right from wrong, and being genuine intertwined throughout The Jungle Book. I loved how Raksha, voiced by Lupita Nyong'o, took Mowgli in as he was her own and accepted him even if he was from a different animals species. Several members including the dreaded and villainous Shere Khan (voiced by Idris Elba ) wanted him to disembark from the jungle but ultimately the themes of mother and child  held strong throughout the movie. When watching the movie, you will see just how strong many of the main characters are and the true definition of love (and how it hold no bar). Disney always gives us great morality lessons but I feel the Jungle Book had so many lessons that kids can learn from in the 1 hour 45 minutes you see it play out on the big screen.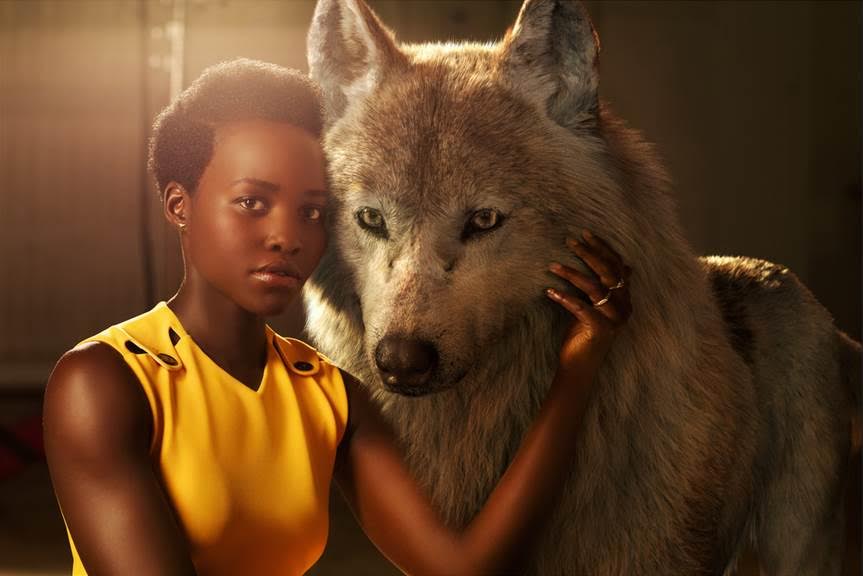 Aside from some seriousness at parts in the movie, Bill Murray brings comedy genius to Baloo, the big bear everyone loves to love. You will be laughing along to some of the witty remarks made by Baloo. While some will go over young children's heads at this part, this is where adults will relinquish just how fantastic a movie it is for the older generations too. Oh and I had no idea Bill Murray can sing! He has a great voice!
This brings me to the music part! This is not a musical like the 1967 version was but honestly, I think making it into a musical would be overkill with the visual beauty and genius that has developed into the newly released The Jungle Book. You will still hear some of the hit songs such as Bare Necessities song in full  but other tunes will be brought in when you are least expecting it. Even though this is not a musical, you will definitely hear your favorites and get a taste of the  music that was seen in the original animated movie.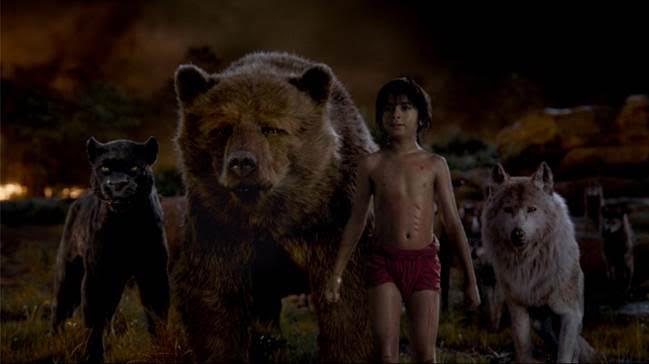 One interesting tidbit about the movie is they use the endangered species, The Pangolins in the movie which I found fascinating. We had the chance during the event to talk to Jeffrey Flocken, who is the North American Regional Director for the International Fund for Animal Welfare. He  leads the organization's team of legislative professionals in the US and Canada advocating for global, national, and local policy initiatives on behalf of wildlife conservation and animal welfare. We were honored to have a telephone interview with him about the endangered species, The Pangolins, and how these awesome species have a cameo in the movie. I am not going to tell you exactly where they appear but do look out for them in the Baloo bee scene!
We learned from Jeffrey that Pangolins are the most illegally traded mammal in the world. Pangolins are protected by international and national laws but they continue to be decimated unabated. If nothing is done with out help, these species can be gone from our world forever. We need to change this.
HOW YOU CAN HELP SAVE THE PANGOLINGS:
PLEASE visit the the International Fund for Animal Welfare to stay up to date and sign this petition to let our  US government know that you want pangolins protected! Please help save these beautiful and precious species!
To say that I LOVED The Jungle Book is an understatement. This movie far surpassed any of my expectations and is simply wonderful! Please head to your local movie theatre to see The Jungle Book which is out TODAY! I have included the trailer below to judge if you think the small children can go. I know a lot of you have asked me if it is Okay for young children and I think the preview gives you a good idea. There are a few dark parts with scarier scenes but if your child is alright with some scariness, you will be totally fine having them see it. This is one movie going experience you don't want the family to miss out on!
TRAILER:

Here is the full synopsis:
Directed by Jon Favreau ("Iron Man"), based on Rudyard Kipling's timeless stories and inspired by Disney's classic animated film, "The Jungle Book" is an all-new live-action epic adventure about Mowgli (newcomer Neel Sethi), a man-cub who's been raised by a family of wolves. But Mowgli finds he is no longer welcome in the jungle when fearsome tiger Shere Khan (voice of Idris Elba), who bears the scars of Man, promises to eliminate what he sees as a threat. Urged to abandon the only home he's ever known, Mowgli embarks on a captivating journey of self-discovery, guided by panther-turned-stern mentor Bagheera (voice of Ben Kingsley), and the free-spirited bear Baloo (voice of Bill Murray). Along the way, Mowgli encounters jungle creatures who don't exactly have his best interests at heart, including Kaa (voice of Scarlett Johansson), a python whose seductive voice and gaze hypnotizes the man-cub, and the smooth-talking King Louie (voice of Christopher Walken), who tries to coerce Mowgli into giving up the secret to the elusive and deadly red flower: fire. The all-star cast also includes Lupita Nyong'o as the voice of the fiercely protective mother wolf Raksha, and Giancarlo Esposito as the voice of wolf pack's alpha male Akela. "The Jungle Book" seamlessly blends live-action with photorealistic CGI animals and environments, using up-to-the-minute technology and storytelling techniques to immerse audiences in an enchanting and lush world.
THE JUNGLE BOOKS IS IN Theatres and in  3D, RealD
3D, and IMAX 3D TODAY! NOW STOP READING AND
GO SEE IT! ENJOY!