The reviewer has been compensated in the form of a Best Buy Gift Card and/or received the product/service at a reduced price or for free.
Earth Day is coming up on April 22nd! One of the easiest ways you can help Mother Earth is by saving water. I do this in so many different ways including shutting off the water in between brushing my teeth or shutting off the water when I am lathering myself up in the shower. However, one very EASY way you can help conserve water is by switching out your present washer and dryer with the new Energy Certified Washers from Best Buy including the fabulous LG Twin Washer and SideKick.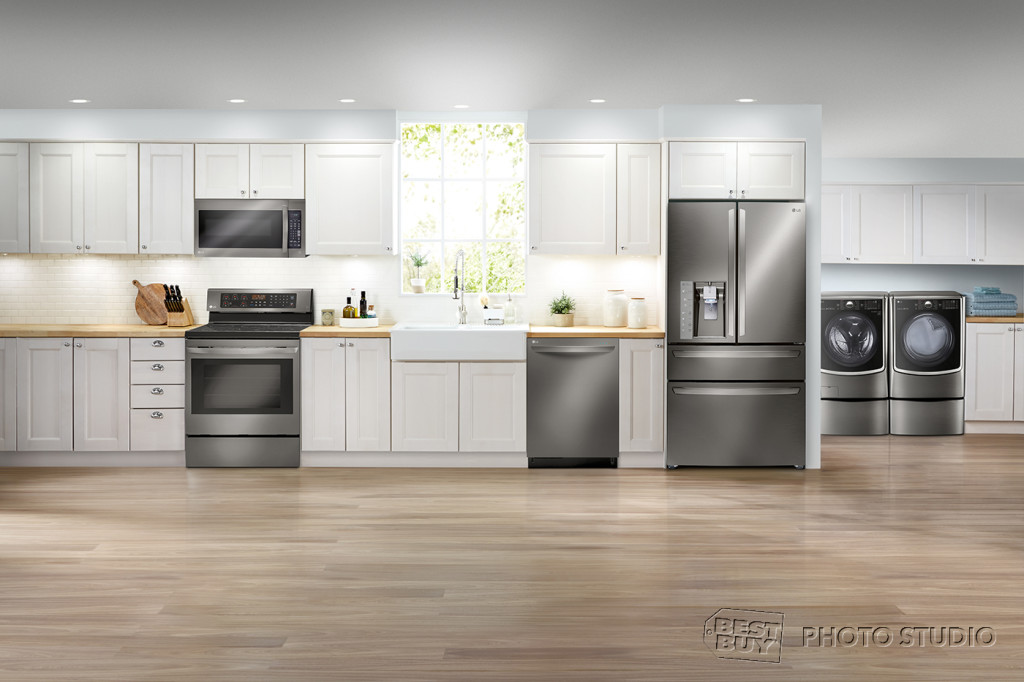 Best Buy has the latest in energy and water efficient appliances from entry-level to premium,  to help you save time and money. I know laundry is one thing I absolutely hate to do because it takes SO MUCH TIME and with three small children, time is of the essence. I also know that my prior appliances used so much water that my water bill was SKY HIGH! However, by switching to these appliances I would get the best of both worlds-water and time saver!
The ENERGY STAR certified Washers are awesome because they use less energy, which also equates to time.  On average, a new ENERGY STAR certified clothes washer uses 280 KWh of electricity and can save you $40 a year on your utility bills compared to a standard model. This is a huge feature for me because like all of us, saving money is key! I can actually do that with these appliances. Along with this, they also use less water which is huge!  A full-sized ENERGY STAR certified clothes washer uses 13 gallons of water per load, compared to the 23 gallons used by a standard machine. That's a savings of more than 3,000 gallons of water, per year!! Can you believe that?!  I know you want to run out and get these appliances now.
The ENERGY STAR certified Dryers also use 20 percent less energy than conventional models without sacrificing features or performance. They feature sensor drying to help reduce your dryer's energy use and will shut off automatically when clothes are dry. Bye Bye are the days when I am using excess energy! Hello making a difference to Mother Earth! It also features a low heat setting! Longer drying cycles on a low heat setting use less energy.  One other way you can help the environment is by considering a gas dryer because it will save money and reduce your environmental impact.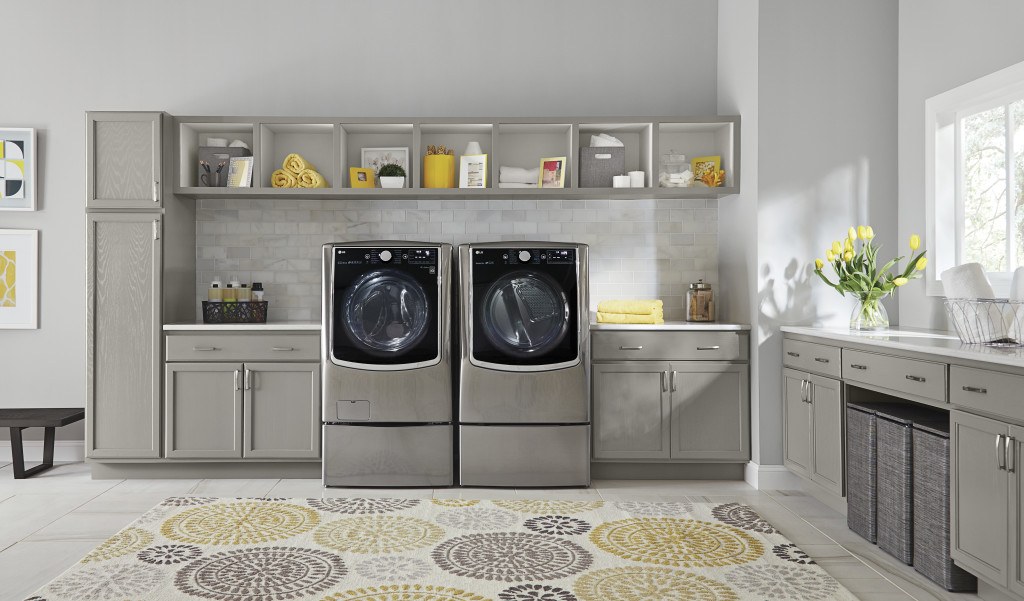 LG Twin Wash 
There are so many cool features when using the LG Twin Wash. One, it let's you do two loads at once so I have time to spend doing other things I like, such as cooking and spending time with my children. I love that you can do two loads simultaneously! This is one of my favorite features of these appliances.
While this product itself can amaze, the innovation behind it is what inspire; as soon as you see it in action, you'll understand. It's completely in tune with what trendsetters need to tackle their daily grind – innovative solutions for their real (busy) life.
The innovative LG TWIN Wash is all about efficiency, helping you get more clothes cleaner in less time.  How many times have you done your laundry wishing you could get more clothes in? Now you can!!! With a combined capacity of up to 6.6 cu. ft., the TWIN Wash boasts an ergonomically elevated and angled door that makes loading and unloading easier. Plus, the LED control panel is located on the door, right at your fingertips. Aside from all these great features, it has the TurboWash feature that saves 30 minutes on larger loads with outstanding cleaning performance. It penetrates fabrics for greater cleaning power and with the full-width lid and easy-to-fill detergent tray, it can prevent spilling.
Sidekick
The Sidekick can pair with almost any LG front load unit. You can wash smaller loads without having to waste water by using the main unit. This is great when I just want to wash my socks and undergarments. If you add the LG SideKick pedestal washer to almost any LG front load washer, you can tackle two loads of laundry, both large and small, simultaneously.
Discretely styled with a concealed control panel, the LG SideKick not only functions as a secondary washer, but also raises your front-loading washer to a comfortable height and matches the pedestal beneath your LG dryer. With the 1.0 cu. ft. capacity, it is the right size for cleaning smaller loads as you need and provides a delicate wash. It also features a 10-year warranty and the LG direct drive motor has fewer moving parts which equals higher efficiency.
OFFERS:
Now you can get  18 months major appliance financing or 10% rewards (increased from 5 to10% for April!) and 10% back in grocery purchases and free delivery on purchases $399+! So many wonderful offers to be had!
Energy Star certified Washers and Dryers at Best Buy look AMAZING! Be sure to check out them out and visit the Earth Day page to learn more.  The  LG Twin Wash and Sidekick are now available at Best Buy just in time for Earth Day!