*I am a Leapfrog ambassador. I received the LeapTV and all my opinions are my own and not swayed by outside sources. *
Last year, I received the LeapTV and wrote all about it. I am going to take bits and pieces of that post and then tell how we are liking this gaming system a year later. I hope you enjoy the post and keep reading because I am giving one of my readers their very own LeapTV!!!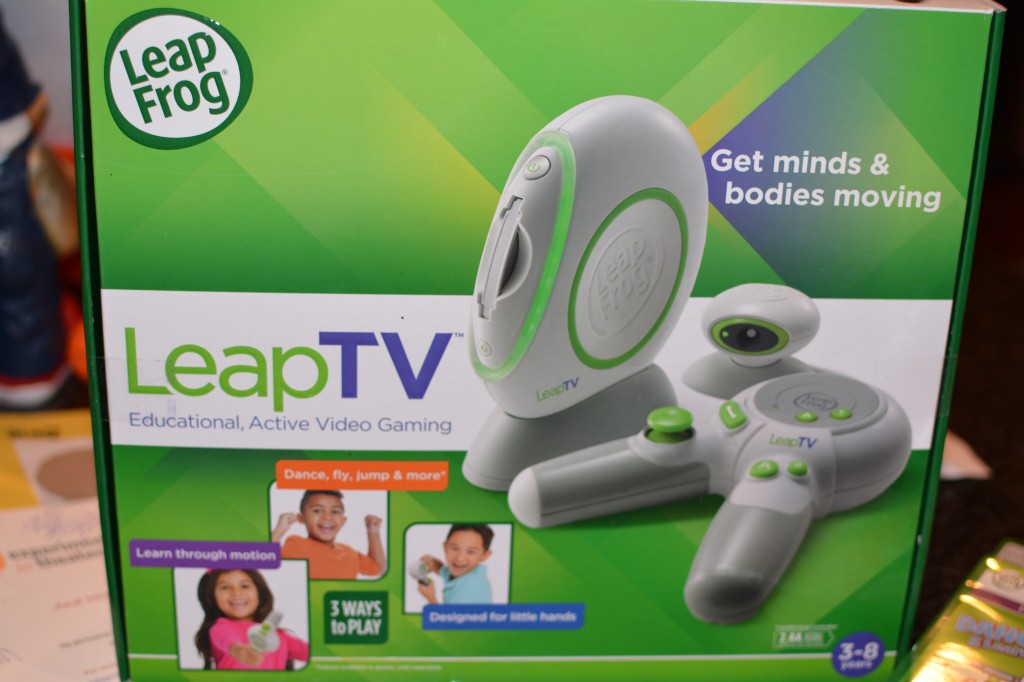 If you are unfamiliar with the LeapTV, it is a gaming system that incorporate all of the apps and video fun of their other Leapfrog products, but now it is on the big screen. During the past year, I told you all about the Epic and other great  handheld systems. Now imagine putting that to the big screen. It is magical!  Once we received our LeapTV, we set it up immediately and decided to invite a few friends to test out truly how awesome this product is. The LeapTV comes with a console with stand, motion-sensing camera and mount, remote, built-in wifi, 16 MG of memory, HDMI and AC cable.
Set up was very seamless. Since we already had a LeapFrog email and password, I was able to enter that in and register the LeapTV. Once completed, my kids then had the option to set up their individual profiles and pictures. Because it all works via a controller, the kids basically could do everything themselves. Once registered and set up, the kids were ready to explore. They immediately wanted to test it out!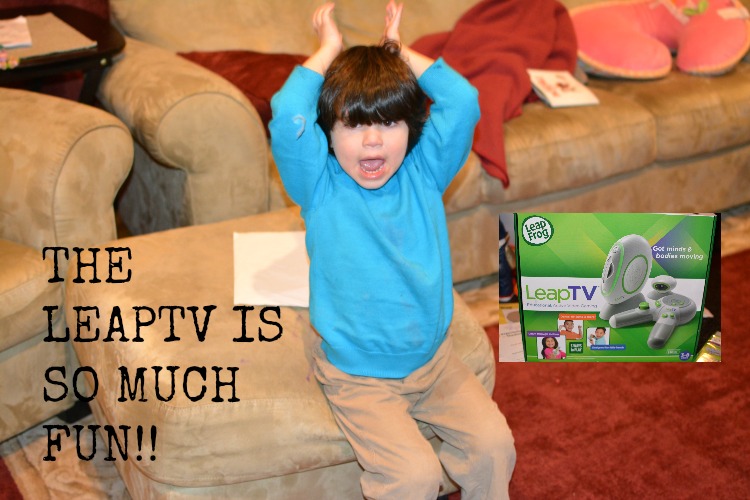 The LeapTV from LeapFrog gets kids into the action while teaching core skills across a variety of subjects including: reading, mathematics, science and problem solving. While education is a big focus of the Leapfrog products, it also always kids to have fun while playing their games and doing the apps. They never feel like they are learning when they play with their LeapTV. My little Zane even learned his alphabet and is learning to spell his name just by playing with the LeapTV. The core age group of the LeapTV is for kids ages 3-8. So both Hayley and Zane, along with all of their friends, can play the LeapTV all the day long to have fun and learn simultaneously! They all found it very easy to use and seamless to play the games.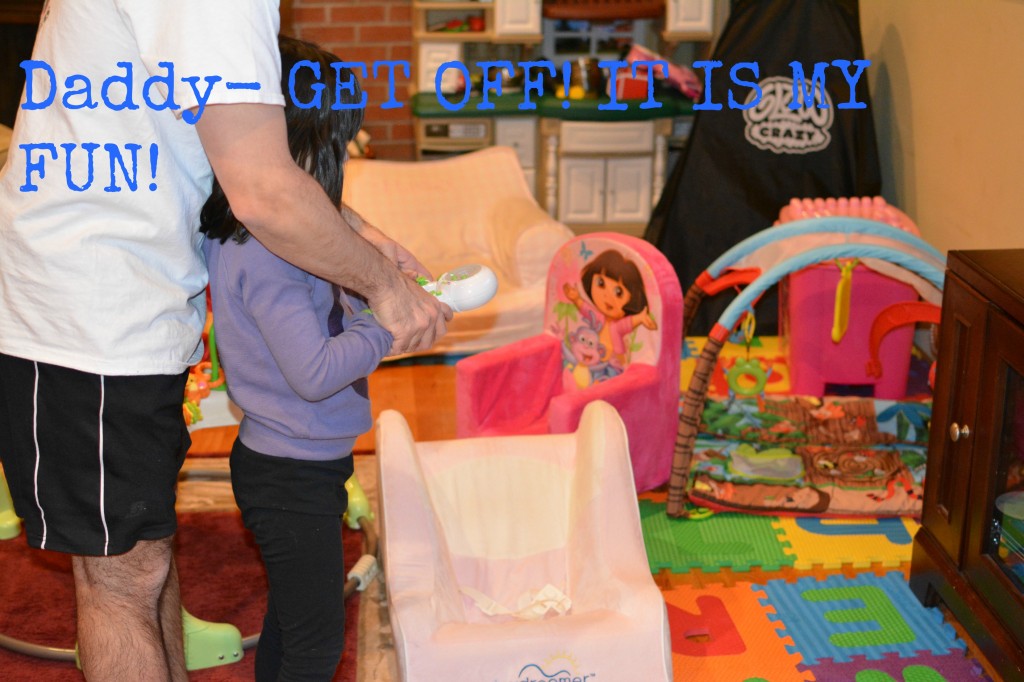 The system uses a motion-sensing camera and controller that fits small hands. My kids are able to play some of the apps and play games, while seeing themselves in the TV. Just take a look below at the fun we were having while playing LeapFrog Let's Dance and Learn. They actually learn through motion dancing and jumping to get minds and bodies moving along the way. What a way to make learning fun! Did I mention that there is over 100 games and apps available plus you can pick up your own games individually to play (that is compatible with the system) such as Let's Dance and Learn and Leapfrog Sports to name a few. Some of the newer games we received are DoodleCraft which allows you to explore and customize a world with the Mr. Pencil Presents DoodleCraft Game, as well as, Letter Factory Letters where you can join Tad and Lily and take a train ride from A to Z. Play mini-games at every stop to learn the name, shape, and sound of every letter, build words, customize an alphabet book and more!
A year later, we still absolutely LOVE the LeapTV! It is one of my kids favorite pastimes and as a mom, I love seeing them learn and enjoy at the same time! I am a big fan of the LeapTV and I see many uses for it in the years to come!
Be sure to follow LeapTV on Facebook, Twitter, and Instagram today.
GIVEAWAY: One person will receive the LeapTV. For this giveaway, tell me your favorite feature of the LeapTV in the comment section proceeding the post. While the other posts are optional, I highly suggest filling them out to increase your chances of winning. US only. Good luck!
a Rafflecopter giveaway