*I received jackets for review. All my opinions are my own and not swayed by outside sources.
I am ALWAYS on a mission to find a fashionable but warm winter coat for my kids. It is like pulling teeth to try to find one that they all like! That has all changed though thanks to Up and Away Jackets!
Up and Away is an Americana themed infant and children's jacket manufacturer providing the finest quality, authentic styling, and in-stock delivery. The company, producing jackets since 1993, is located in the California Mart Building in the Fashion District in downtown Los Angeles and all of their jackets are available to order online as well!
What makes Up and Away jackets unique is that they are not your traditional winter coat. They  feature a wide range of exciting professions right on the jacket such as a pilot with the MA-1 flight, the Paleontologist jacket, the RCAF bomber, the racing jacket, and so much more. They start their sizes for infants and go all the way up to 14 years old. Talk about diversity of jackets! Trust me once you buy the Up and Away jacket, your kids will be thanking you over and over.
For Hayley we received the Girl's MA-Flight Jacket.   This jacket is so neat because it features seven themed flight embroidered pieces all in pink. The jacket is pink and the embroidery is just beautiful. This jacket honors W11 women war heroes and pilots. Hayley feels empowered when wearing this jacket. Not only is it warm, but it is so fashionable! No one quite has a jacket as unique and special as this jacket.
Zane received the Paleontologist Jacket. This khaki colored jacket features three dinosaur themed patches and an American flag. In the true heart of dinosaur fans, this is one of the finest jackets on the market. This jacket is inspired by Indiana Jones and all the fossil excavators worldwide. Zane feels like a rockstar wearing this jacket!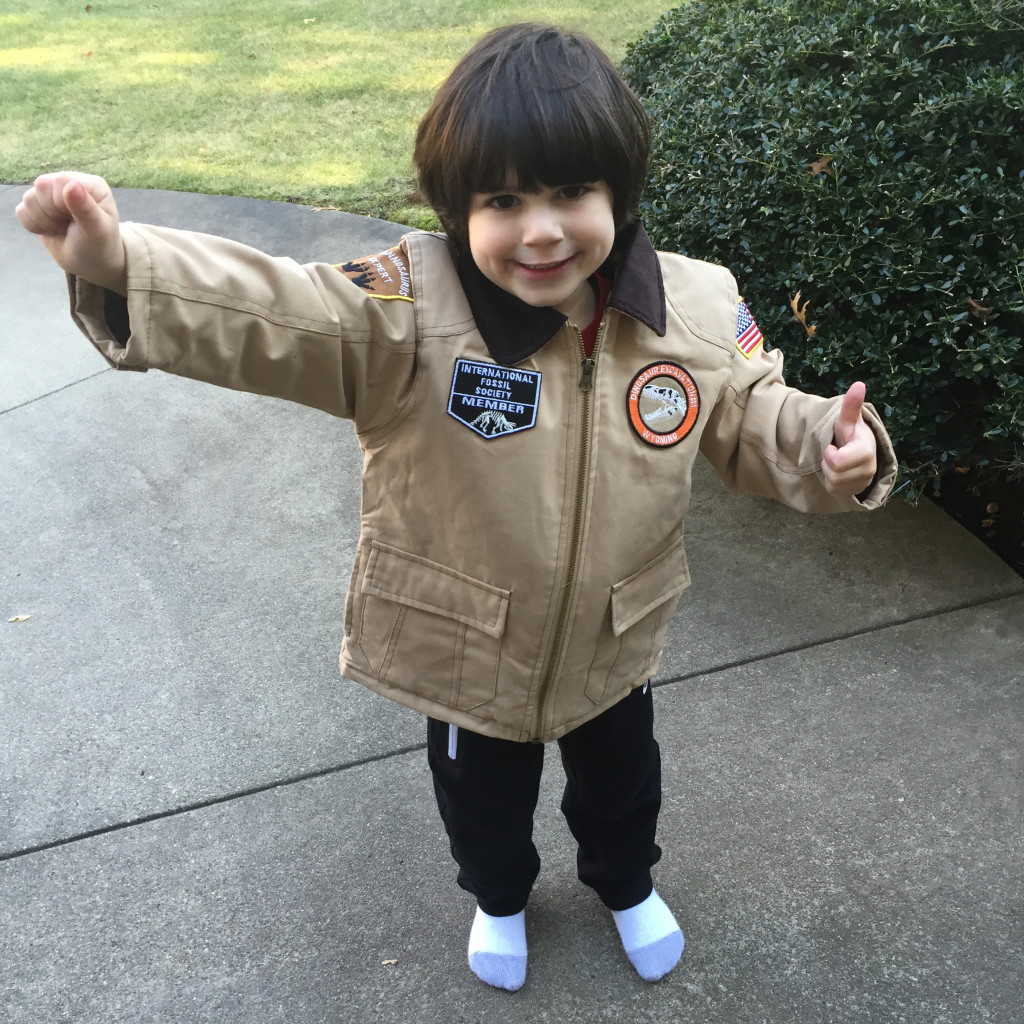 To see more about these jackets and all of their awesome designs, do check out Up and Away Jackets today!