Happy weekend everyone! I hope you all have a wonderful weekend. It is supposed to be in the 60s AGAIN this weekend- Crazy!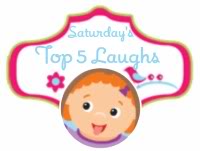 As always, come link up any cute or funny post. Definitely check out the other blogs who link up as they all provide a great laugh. Feel free to take my button or share on social media, although this is not necessary or appreciated.
My Top Five Laughs:
5. My son is so excited for the new Star Wars. When I told him that we were going to screen it before him, he said, "You know Mommy..That is the most unfair thing I have ever heard"! LOL!
4. Hayley is really cute because she tries to like Star Wars but usually ends up getting antsy- total opposite of the other family members! I ask her about it after and she says, "No Star Wars is my favorite!" It is cute because she is trying to love it as much as us!
3. Zane asked for all Star Wars gifts this Christmas. I asked him which ones and he told me just buy him every Star Wars gift out there. Okay Zane..Okay!
2. Taylor is even joining in on the Star Wars fun and says Yoda Yoda… It is so cute!
1. Happy 10 Year Anniversary to us!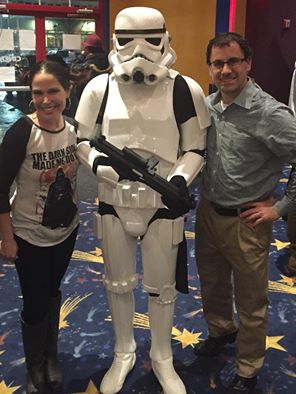 NOW YOUR LAUGHS: