*This is a sponsored post with IBS and Sway. All my opinions are my own and not swayed by outside sources.


*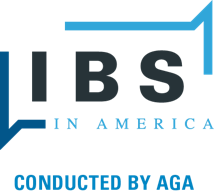 IBS is something that no one wants to talk about. I mean, really, who wants to discuss Irritable Bowel Syndrome? Even speaking to a doctor about it is cringe worthy. People cringe when they talk about IBS. The thing is, this condition is real, it's painful, and it's treatable. Those who suffer from it just have to speak up.
I know first hand how IBS is! It is constant battle in my everyday life to find foods that agree with me. I have to read every single label because certain foods can worsen my IBS. I love how so many people are coming forth about their IBS because I know I am not alone in this. The pain and the dread is not something that I fear alone anymore.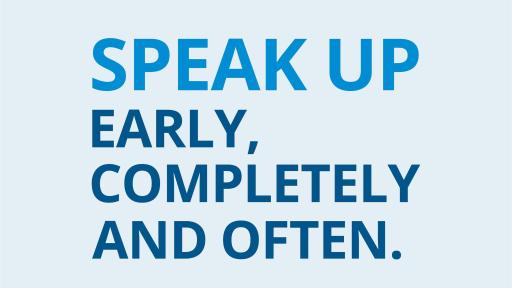 IBS is a Condition Like Any Other
That's the thing to remember about IBS. It's just a condition. It's not some thing that you hide from in the corner. It's a painful, often times debilitating condition that is treatable when those who suffer from it ask their physician about it. It's the asking part that many people don't do, and that's a shame.
IBS is a Condition Like no Other
For almost 35 million Americans suffering from IBS, abdominal pain and discomfort – including constipation or diarrhea – are an almost daily occurrence. And people just live through it without seeking help. In fact, the "IBS in America" survey found that 67% of people with IBS put up with abdominal and bowel symptoms for more than a year before speaking with a doctor. Around 11% waited for A DECADE OR MORE!
IBS isn't something to power through. It's a daily torture filled with either abdominal pain, constipation, diarrhea, bloating, or cramping OR a combination of those. And if a person with IBS manages to get through a day with no symptoms, they still had to WORRY about possibly having symptoms. It's something that impacts people not only on a physical level, but also on an emotional and social level, as well. That's because it's not only painful, it's unpredictable. 22% of IBS sufferers said they were completely unable to predict if they would experience symptoms on a given day.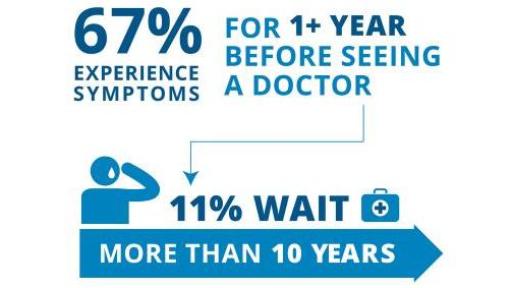 Take a look at what people who took the "IBS in America" survey said they'd give up for just one month of relief.
If people are willing to give up caffeine, cell phones, and sex, you know IBS is bad. And yet, 77% of people tried an average of three or more OTC treatments to relieve their IBS symptoms.
Talk with Your Doctor About IBS
If you're one of those people who'd rather die than talk about IBS, you're not alone. Those who took the "IBS in America" survey ranked bowel function and issues more difficult to talk about than STDs, but it NEEDS to be talked about. If you have persistent bowel issues, you could be suffering from IBS. I encourage you to bite the bullet and speak with your doctor. With their help, you can be on your way to living a more comfortable life.

While all experiences and opinions are my own, this post is sponsored by the American Gastroenterological Association (AGA), which commissioned the "IBS in America" survey, the most comprehensive IBS survey of both patients and physicians ever conducted, polling more than 3,200 sufferers and 300 physicians to better understand this condition, with the financial support of Ironwood Pharmaceuticals, Inc. and Allergan plc. For full survey results, visit http://bit.ly/1LwtDgp.
*This is a sponsored post with IBS and Sway. All my opinions are my own and not swayed by outside sources. *