*This post is brought to you by Gerber® Good Start®. All my opinions are my own and not swayed by outside sources. *
Tomorrow, my baby girl is turning 7! I truly can't believe it. It has gone by so quickly but I still remember all the baby stages like it was yesterday. When I think back with the baby moments, I remember a lot of good but also a lot of stressful times. I remember the 12 hours straight of screaming from her horrible colic, as well as the not sleeping through the night until 8 months old. I also remember going through these phases with Zane who is now 4 and Taylor who just turned one. In order to get through those hard times, you must look at the #formulaforhappiness and what gets you through those tough times!
WHAT IS OUR FORMULA FOR HAPPINESS! 
Some of those special moments for me, include spending a few minutes each night with the children just reading them their favorite bedtime story. For me with my last, I remember the very first time Hayley read to her baby sister when she was just a few days old. It melted my heart to see their instant bond and how special those moments were.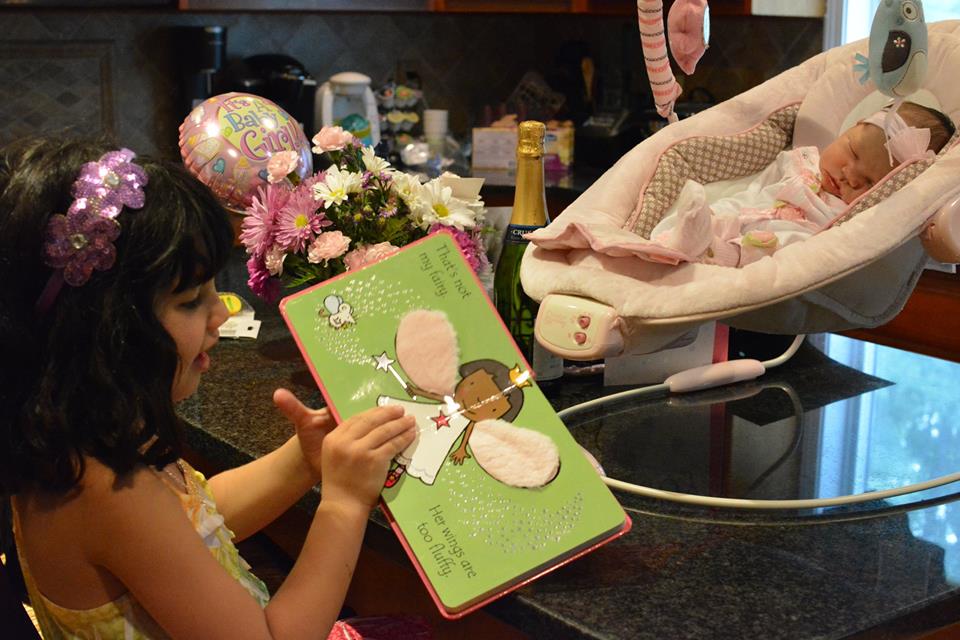 Another #formulaforhappiness is watching my husband get up with Taylor every Saturday morning, despite his long work weeks. While he can easily sleep in, he cherishes the one on one time with Taylor when everyone else in the house is sleeping. He usually ends up taking her for a week, bathing her, feeding her, and then playing with her. As a mom, this melts my heart seeing their amazing bond.
I also love just spending a few minutes each day and being thankful for my last born. With Taylor, it was very touch and go at the beginning because I become seriously ill around 11 weeks pregnant with her. The doctors were not sure if she, nor I, were going to make it. It turned out I had the swine flu and all bets were off if any of my medicines would negatively effect her. Well, thankfully she is a beautiful, happy, and healthy little girl. I love to spend each morning literally just staring at her!
WHAT IS YOUR FORMULA FOR HAPPINESS?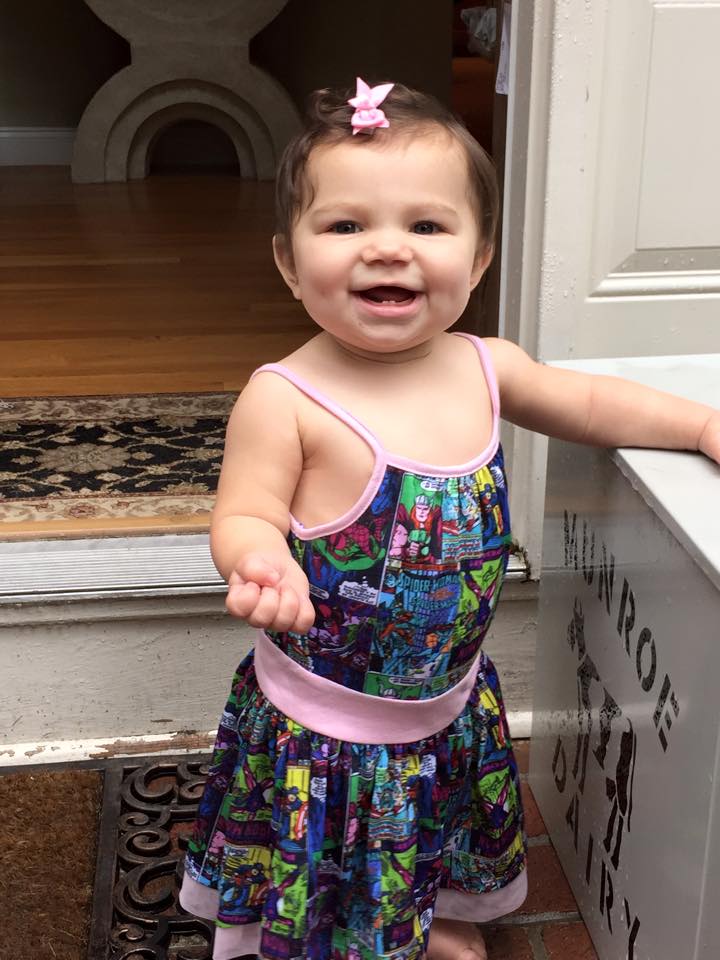 Everyone has their own unique way of bringing about their young baby's happiness. Gerber knows this and is there to help all of us moms and dads out there! On the Gerber Good Start Experts page, you can make a free appointment with Gerber's certified sleep consultant, nutritionist, or lactation consulting, so you can get all the help you need to make sure baby is healthy and happy.
Gerber Good Start Gentle is happy to introduce a Certified Sleep Consultant, Christina Gantcher, to support expectant and new parents by providing free, personal 1-on-1 baby sleep consultations. I know for me with a kid who did not sleep through the night till 7 months, this is absolutely vital information. Actually, it is more like gold for any new mom or dad. Gerber Good Start is there to make the journey of motherhood as seamless as it could be.  If sleep is an issue, be sure  to set up a free 1:1 sleep consultation today!
Make a free appointment with Gerber® Good Start® Gentle's new certified baby sleep consultant, or with their nutritionist or certified lactation consultant at gerber.com/experts. After all, we are all in this journey of motherhood together!