*I am a Tommee Tippee Mom. All opinions are my own and not swayed by outside sources.*
With so many diapers in our household, I really need an efficient way to store them before we throw the diapers away. Now, we found a great diaper pail with the Tommee Tippee Simplee Diaper Pail. This diaper pail is exclusively sold at Babies R Us and is an AMAZING diaper pail!
The Tommee Tippee Simplee Diaper Pail is the stylish and space-saving solution for keeping your baby's room clean and smelling fresh. This diaper pail is suitable for diapers, wipes, and change time products. It kills 99 percent of bacteria and can hold up to 1080 diapers. That means it holds up to a 4 months supply of diapers! How amazing is that?!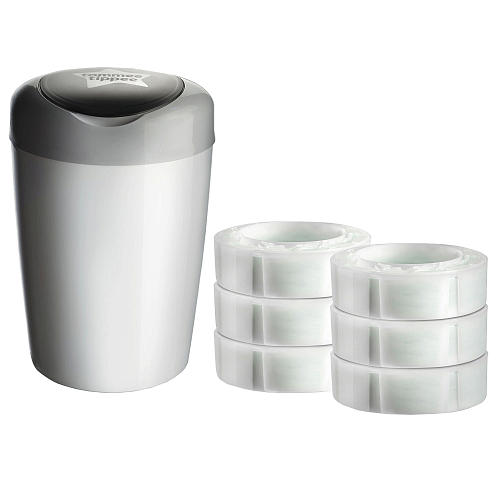 I love it because it is compact, yet stylish. My living room is not very big and this fits perfectly in the space without taking up too much room. It is very simple to use and helps so much with odor prevention.  It has a multi-layered film and smart lid and is an easy way to keep the room clean and tidy. Once I put the diaper in there, I no longer have to fear the dreaded smell.
This diaper pail is fantastic and comes with 6 refills. Each refill can dispose of 180 diapers which is great.
Here is some more information about the Tommee Tippee Simplee Diaper Pail: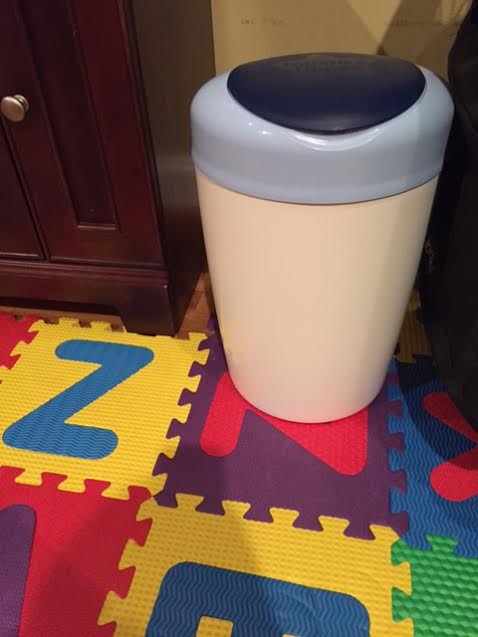 Product Highlights
Odor-blocking, multi-layer film and smart-seal lid
Antibacterial ingredient in the film kills 99% of germs
Refill Cartridges can dispose of up to 180 diapers each (based on size 1 diapers)
Diaper Pail comes with six Refill Cartridges
Pail holds up to 18 diapers at one time (based on size 1 diapers)
Be sure to check out this diaper pail system today to get rid of all that smelly odor from diapers! Plus it saves so much time because it holds so many diapers, that you don't need to keep running to dispose of the diapers in the garbage.