*I received samples for review. All my opinions are my own and not swayed by outside sources. *

Zane has a severe peanut allergy as do so many children in this world. That makes it very hard to enjoy everyone's favorite treat- chocolate! We have tried to find chocolate he can eat but ultimately the packaging says something along the lines that it may be contaminated with nut products in the processing. With this cross contamination, I can't assure that my child will not suffer from a severe, and possibly deadly, allergic reaction. It is a scary world for those with nut allergies that like chocolate!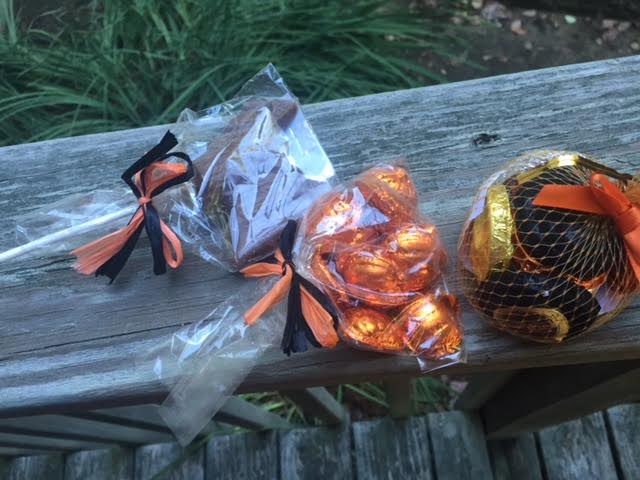 Now though, I found a great company that provides my son with chocolate that is made in a completely nut free facility! This company is called Vermont Nut Free Chocolate and I am grateful for them! These delicious sweets are made in a completely nut free environment, making them great for Halloween parties at schools or passing out to trick-or-treaters.
Vermont Nut Free Chocolates started out from a mother of a boy with a peanut allergy. She wanted to make safe chocolate for her child, as well as all the children who have peanut/nut allergies. Vermont Nut Free Chocolates entire selection is SAFE for those with peanut or nut free allergies. They have a variety of Halloween products including their Can of Worms, Ghost Shaped Chocolates, Pumpkin Fudge and more.
 Zane was sent quite a bit of these chocolates and candy, and they are simply DELICIOUS!!! You honestly would never know the difference between these chocolates and some of the brand name chocolates on the market. He liked them so much that we will be placing an order soon to continue with his supply of Vermont Nut Free Chocolates and Candy.
If you are looking for candy or chocolate for your nut/peanut allergy child, look no further than Vermont Nut Free Chocolates. These are gourmet chocolates that are guaranteed to be safe for nut allergy children! These are perfect for Halloween!