*This is a sponsored campaign with Acorn but all my opinions are my own and not swayed by outside sources.*
With three small kids at home, I need to do my one stop shopping for all things baby at one place. I just don't have time to visit four stores a day to pick up different baby items for Taylor. I need one concise shopping list and one place that I can shop for her out that will have everything. For this reason, I turn to one of my favorite all inclusive stores, Sam's Club!
Some of the items I regularly get at Sam's Club for Baby Taylor is formula, baby shampoo, wipes, and of course DIAPERS! AND A LOT OF DIAPERS! Baby Taylor goes through at least 4-5 diapers a day so I love to buy in bulk at Sam's Club. It saves me time and effort to do bulk shopping for the baby items I need the most of.
At Sam's, you can find great diapers including Huggies Little Movers which is one brand I use often with Taylor. Little Movers has double grip strips for a comfy fit that lasts. I feel comfortable knowing that less leaks will happen now that she is on the go.  While at Sam's, I can also shop for Zane who is still wearing Pull-Ups. Pull-Ups® helps teach potty skills with all around protection. This is one item that I always pick up on my Sam's Club run for baby items. Besides these two awesome items, they also have Huggies Little Snugglers, Huggies Snug and Dry, Huggies wipes, and Good Nites for bedwetting problems at night time.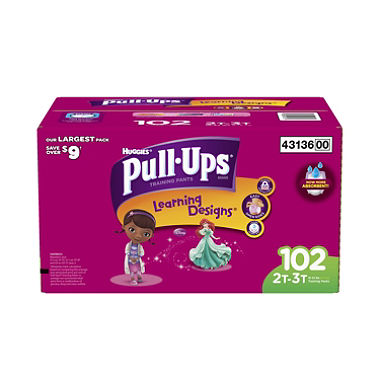 Once you are done shopping at Sam's, be sure to enter this fabulous OfferPOP giveaway!  All you have to do is upload a "family moment" to twitter or instagram with hashtag #SamsClubBaby, and you will be entered to win $500 to Sam's Club Photo.  Additionally, if you visit Offer Pop, you  can upload directly if you prefer to do that instead of instagram or twitter. Once you submit your photos, you will be sent a verification to confirm it is your photo and you are entered! Good luck!! Do not miss out today!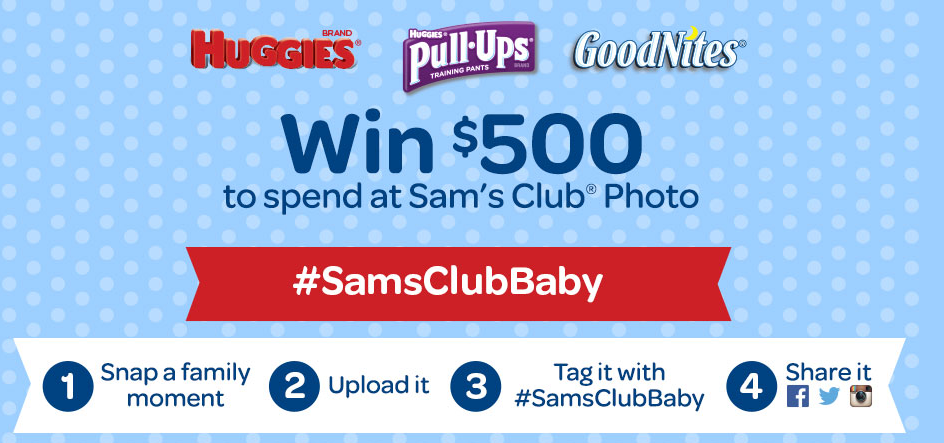 Lastly, having a Sam's membership is so very important because it saves you money and you know we all like that! You can get a bundle of savings for your bundle of joy. You can find out about Sam's Club baby month and membership advantages here: Sam's Club baby.
Want to learn more about Sam's club and baby month? Now is your chance because we are having a TWITTER PARTY next Thursday September 10 at 7 pm CST. Sign up here to take part in our twitter party:
Sam's Club Baby Month Twitter Party