*This shop has been compensated by Collective Bias, Inc. and its advertiser. All opinions are mine alone. #CloudPetsForever #CollectiveBias *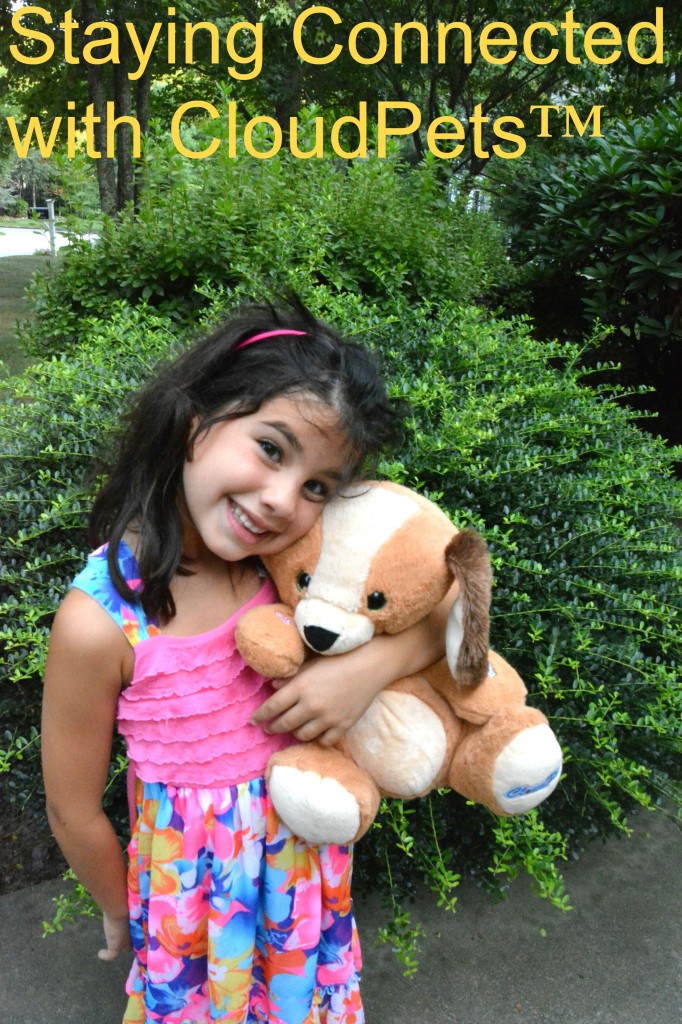 Hayley had her first day of first grade this past week. She was SO excited to start. Everyone called and wished her the best on her first day. However, she was a bit sad because her grandparents were not in town to wish her a good first day. The past few years, her grandparents have always been in town to send her off to her first day of school. With them being very far away now, we needed to find an alternative so she would not have that sullen look on her face, when she went on the bus the first time. Thankfully, CloudPets™ was there to help our family out and get her to hear her grandparents voices wishing her a great first day.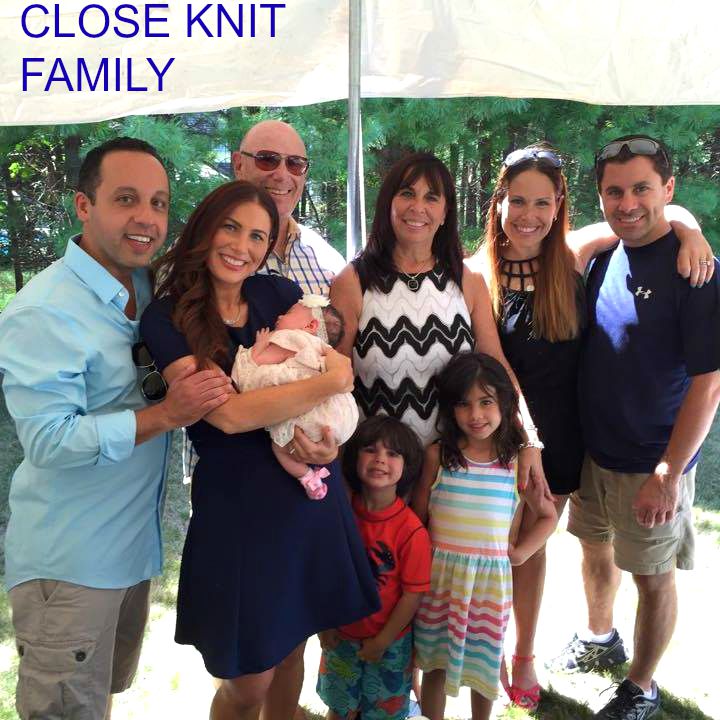 We all have heard the CloudPets™ commercials on television and actually Hayley has been bugging me to get it. She had no idea really what it does but she loved the tagline of the product, a message you can hug. I remember watching the television with her and her telling me how cute the CloudPets™ are and how she wanted it to badly. I knew once she understood that she can actually hear her grandparents voices through her teddy bear, she would be so unbelievably excited!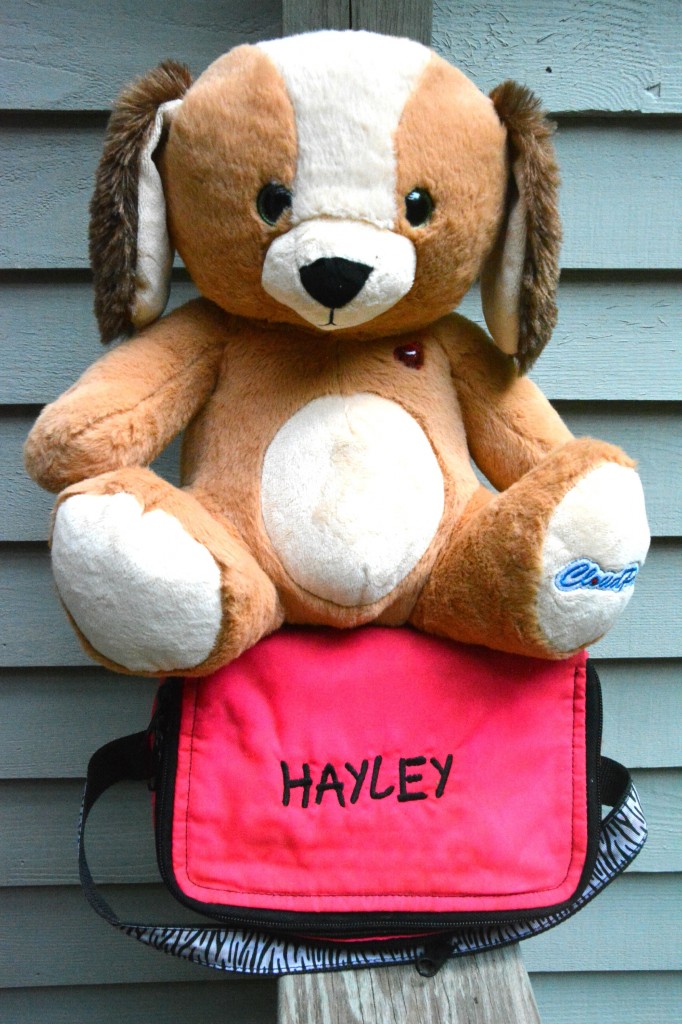 So off we went to Walmart to purchase CloudPets™. You can readily find them at a pallet display in your Walmart store near the registers.  Conveniently there are also AA Energizer batteries that you can pick up near the display, so you can get your CloudPets™ working. Hayley wanted the teddy bear but you can also buy them in the kitty, bunny, or puppy designs. They are just too cute!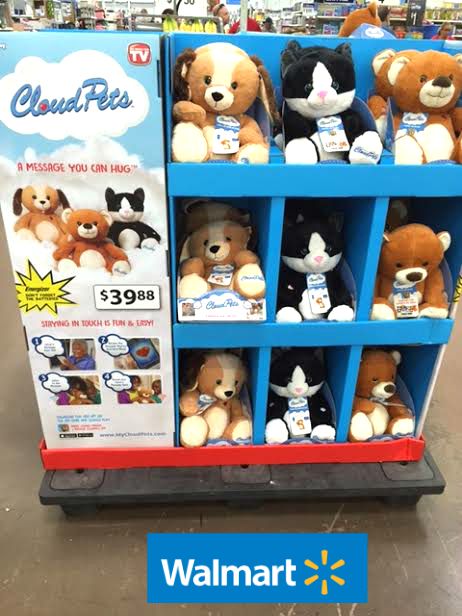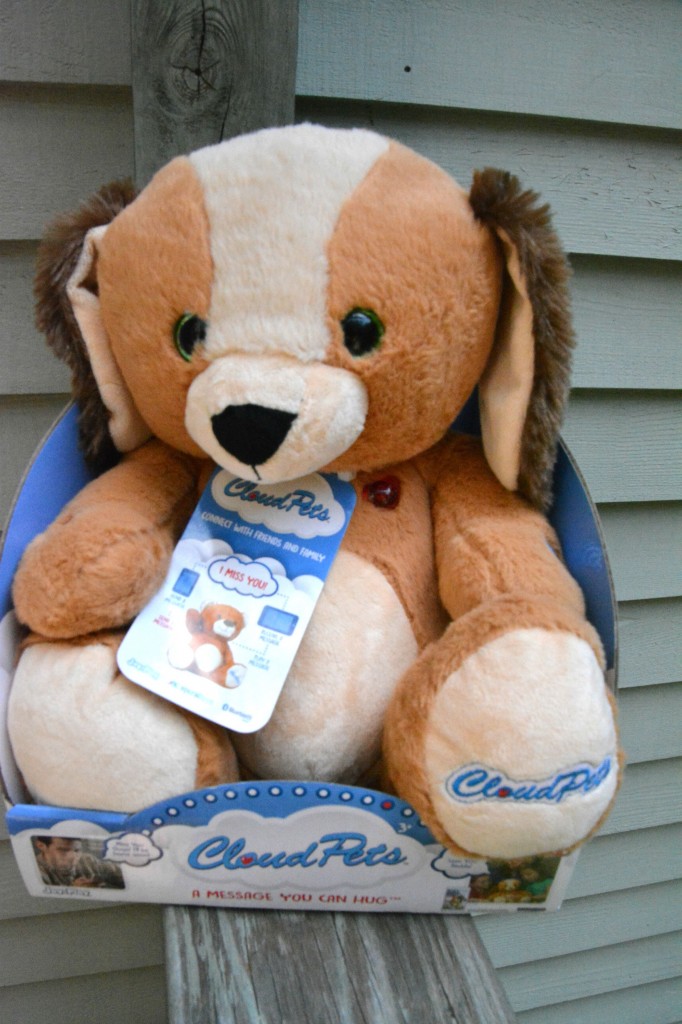 Hayley really didn't understand what it did so we sat down with my parents two weeks back (before school was going to start), and we downloaded the easy to find CloudPets™ app via the app store to begin. Once we did that, we were able to then pair the CloudPets™ with the app so my parents could start talking with their message. We did a quick set up to make sure they sync and then through the app, I was able to have my parents say a message for Hayley. They decided to wish her a great first day of school in the 10 second message they were able to record. Once it was recorded, the next part was very simple.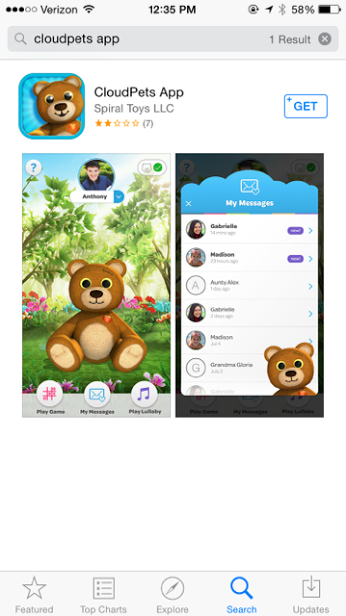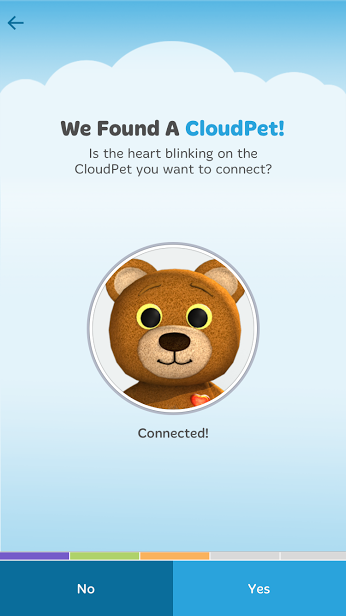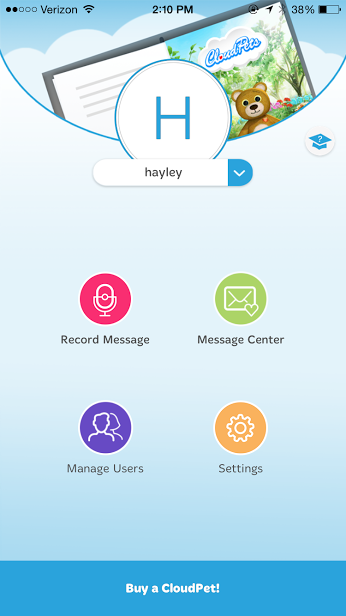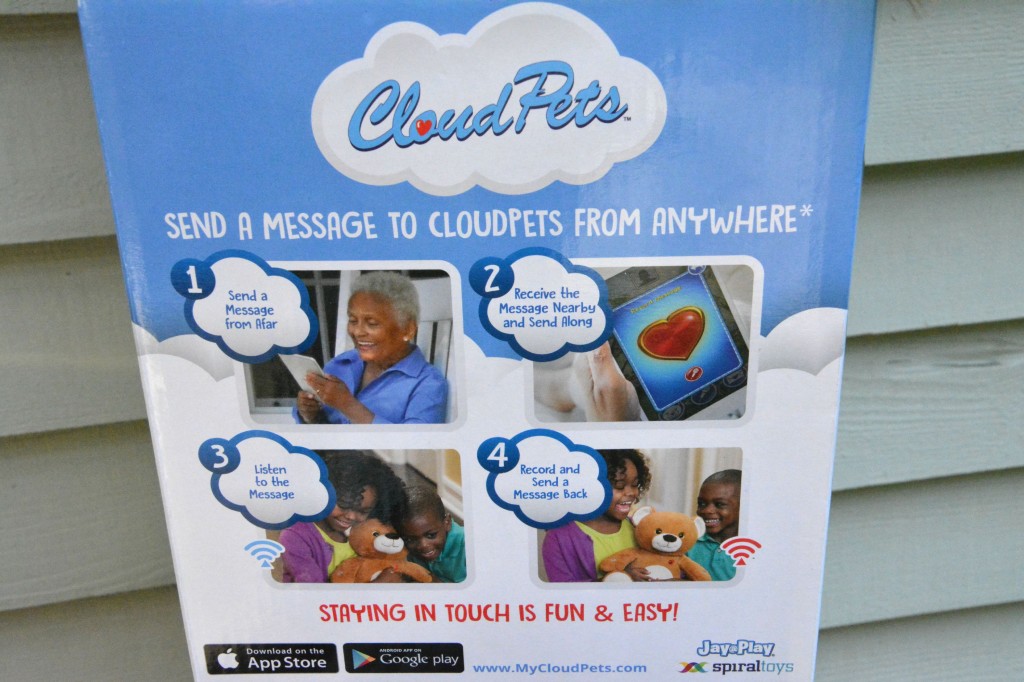 Hayley was then able to turn on her bear and press the blue button on the paw side to hear what her grandparents said. She is able to reply back to them by pressing on the bear other arm (red button) and then record a message back to be sent to them. This message system can go on and on again so they are actually able to communicate.  You can see the full CloudPets Tour/How It Works here and begin all the fun: CloudPets™.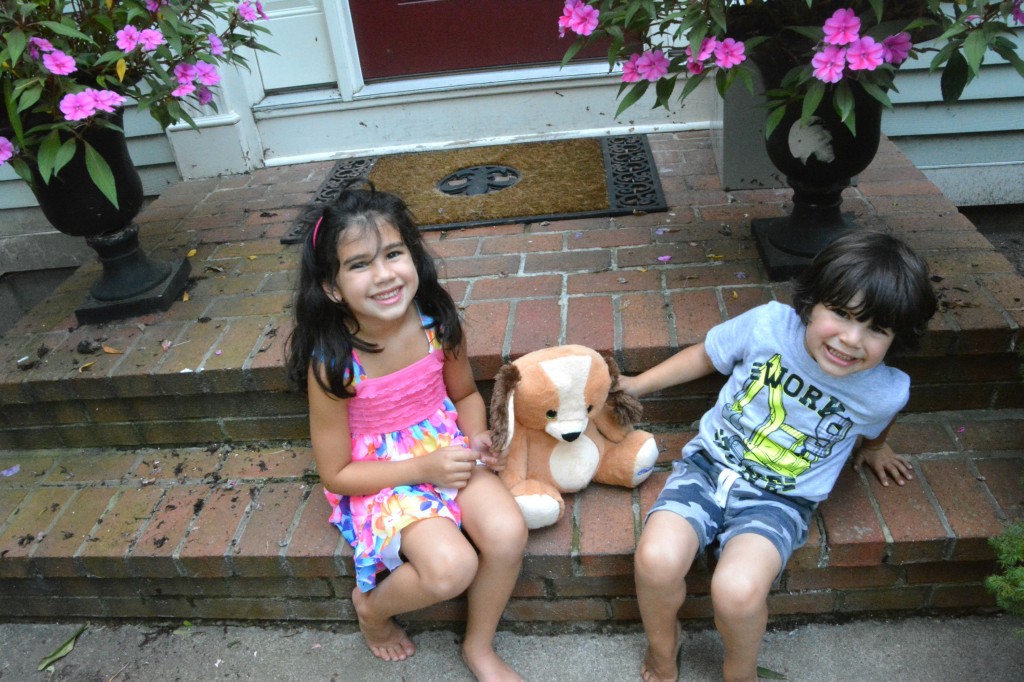 When Hayley started school this past week and her grandparents were not in town, she was able to listen to their message without actually seeing them. That made her feel so much better!  Once she hugged her bear, her grandparents first day wishes were heard by her and she went to school with a HUGE smile!  This is a new, one-of-a-kind product that keeps loved ones in touch when far away.
Honestly, this product is ingenious to help Hayley keep in contact with her grandparents who are very far away. They are very close so this allows them to stay in touch without actually seeing each other. It brings huge smiles on her face to hear her grandparents through her bear and then communicate back to them.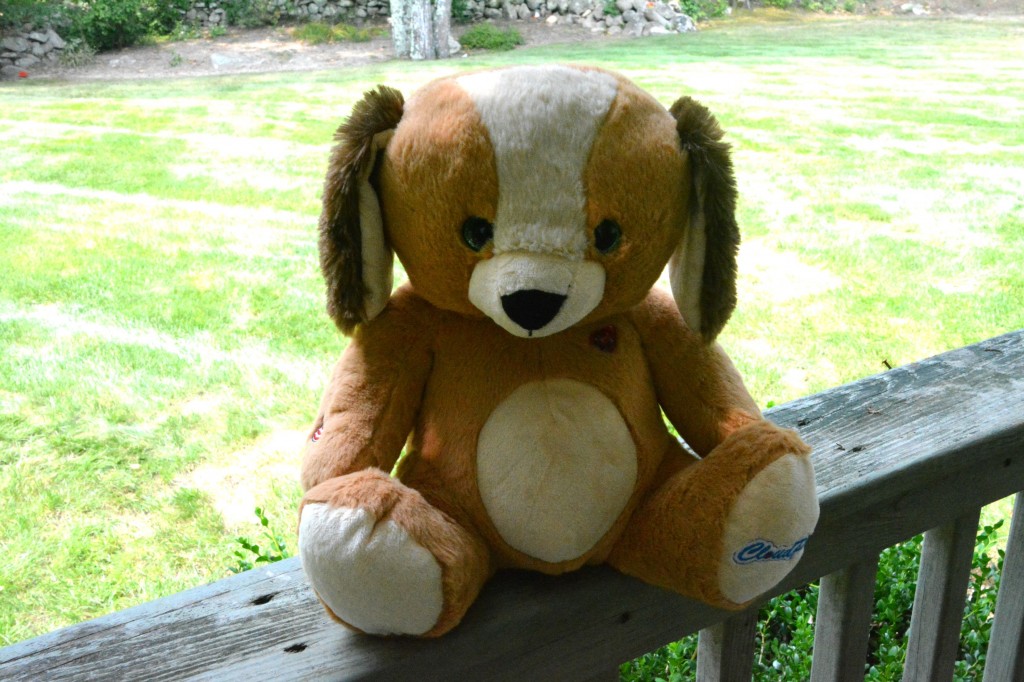 Now you can get the ease of a text/voice message with the cuteness of a stuffed animal to make an adorable gift that keeps on giving! We gave Hayley her CloudPets™ and now she wants to get her friends to buy one so they can all talk when they are not near each other. It truly is the gift that keeps on giving! Oh and do not worry moms and dads because the app has parental controls and and only invited friends and family can send a message to your  child's pet.
I would love to hear how you would use your CloudPets™!