*I participated in a Influencer Activation on behalf of Influence Central for OshKosh B'Gosh. I received a promotional item to thank me for my participation.
Today Hayley started first grade! I truly can't believe it. I blink and she goes fro 0-7 years old in no time at all. While she was excited to start school, she was anxious to make sure she has a wardrobe for this school year. She is almost 7, so you know how that goes with kids and clothes. They want to pick out everything themselves because if they are anything like Hayley, if they don't pick it out themselves, they don't wear them. So to get us ready Hayley and I headed to OshKosh B'Gosh to do some Back to School shopping.
OshKosh B'Gosh is one store I shop at for my entire family. The reason we love OshKosh B'Gosh is because it is such a household name. I remember me being a little girl like Hayley, and rocking my overalls from there. Do you all remember that?! Now, I get to shop at a store that I loved so much as a kid for my own kids. It makes me be all reminiscent of my own childhood.
Of course, with them being known for their overalls, one of their main clothing items is denim. They have just about every type of denim you can imagine from skinny jeans, to overalls, to boot cut jeans, and beyond. They are constantly expanding their jean line and this year their most popular items include B'Gosh Blue Jeans, the World's Best Overalls, and the New Black, White, and Indigo Collection.
For Hayley, we brought her the skinny, tapered jeans with this adorable belt. This can be worn with basically any shirt she has in her closet. We can add a solid shirt or a shirt of a more flavorful, bold flare and she is school bound in no time at all. The OshKosh B'Gosh jeans are so comfortable, stylish, and most of all affordable for moms and dads, like you and I!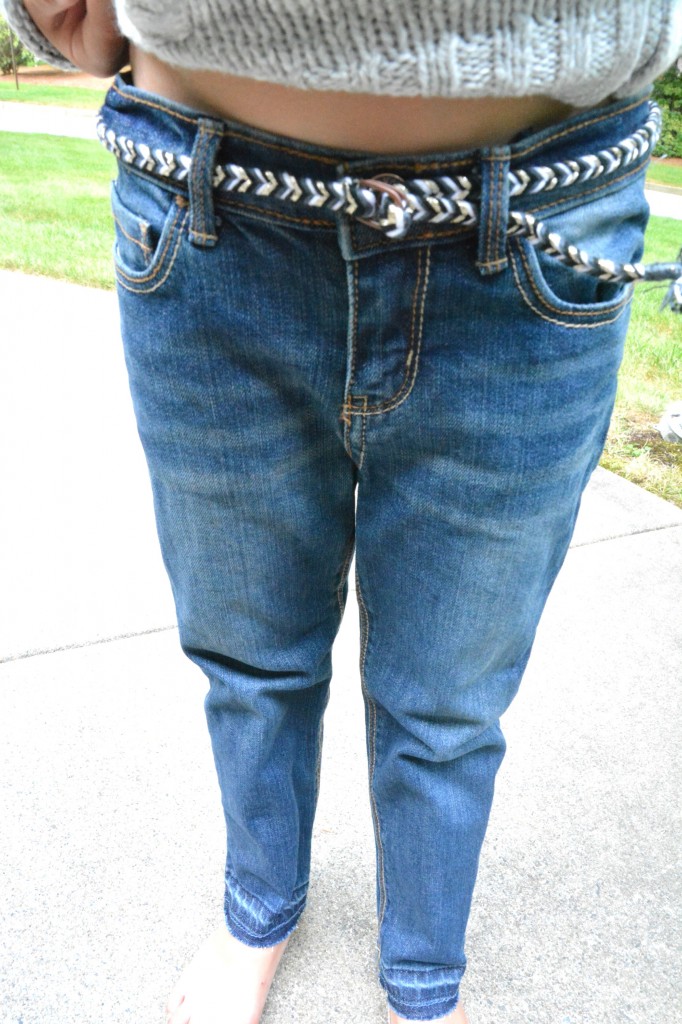 Then it was time to go dress shopping. She is a huge dress wearer and OshKosh BGosh has some of the most fall dresses I have seen. Our store has the dresses lined up in the front of the store so we went to town picking out the dresses she would like. We decided on this dress and also bought the scarf (which she wore as a belt) for her first day of school outfit. How seriously cute does she look?!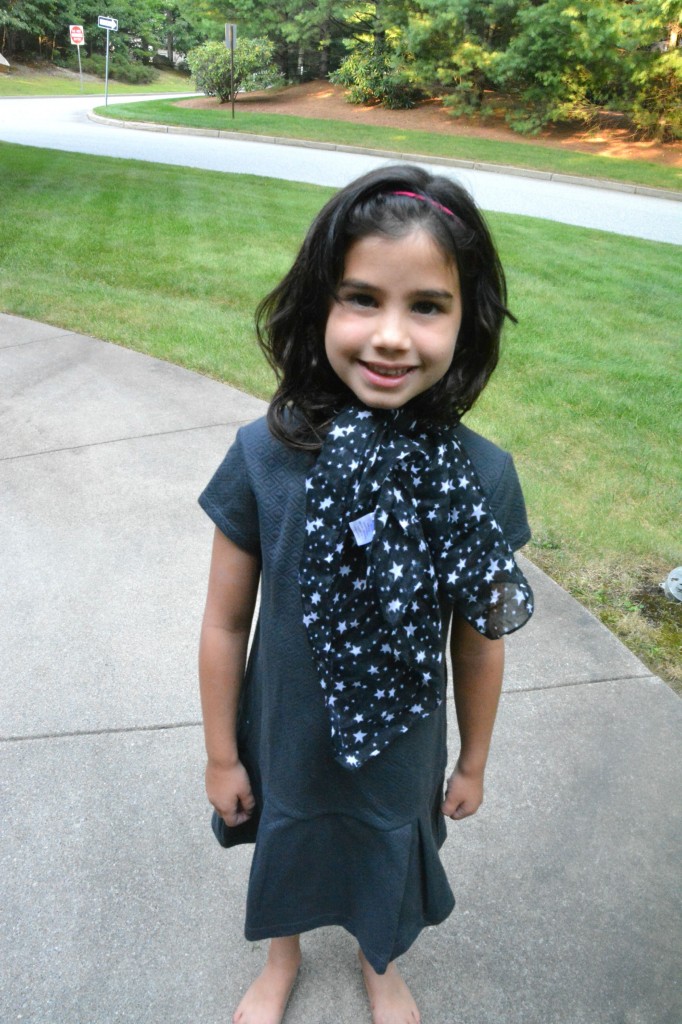 We also decided on a more casual look with this flowered print leggings, jacket, and top. This is great for school and you can get the whole piece set at OshKosh B'Gosh for very affordable prices.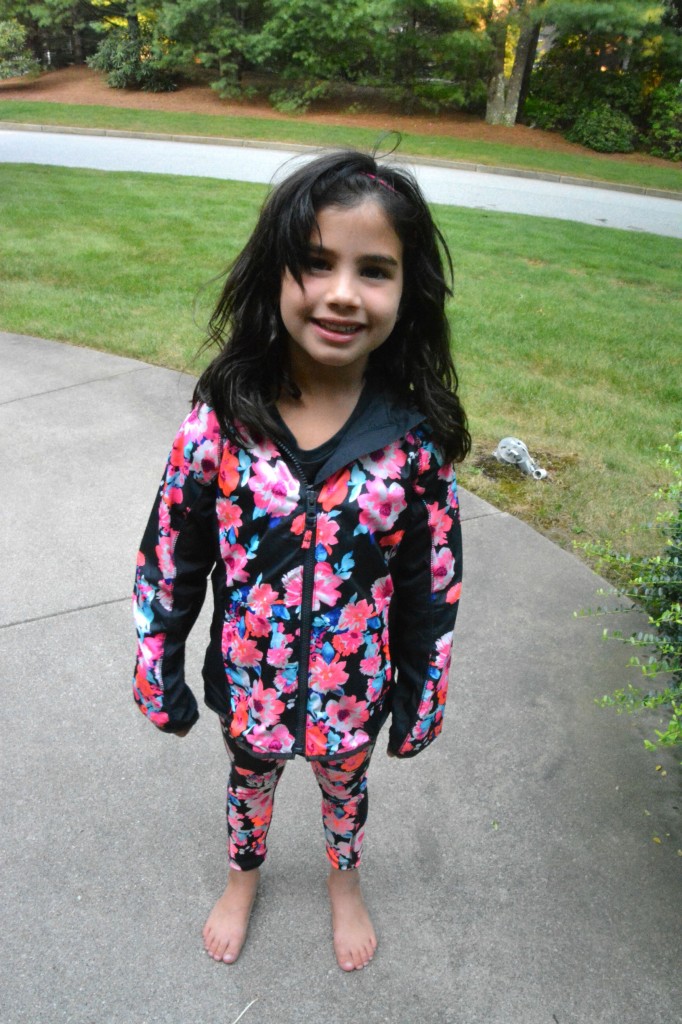 We continued on to find this adorable and printed dress: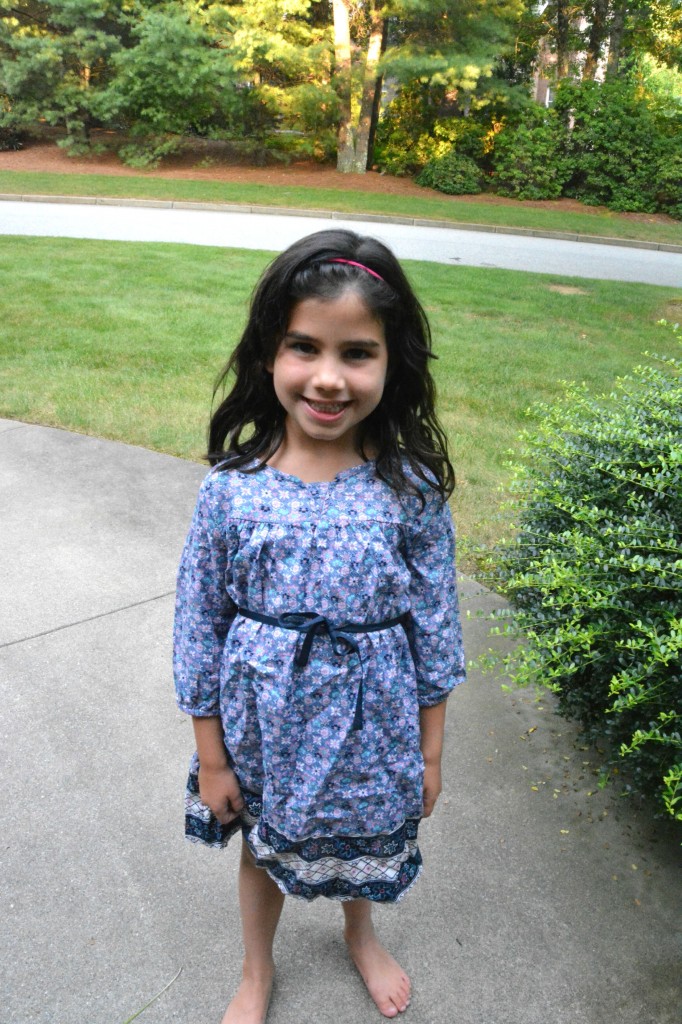 As most of you know I also have a baby, so I bought them both dresses so they can match. With two girls, it is fun to match them when I can. I just can't stand how cute they look in their OshKosh B'Gosh dresses.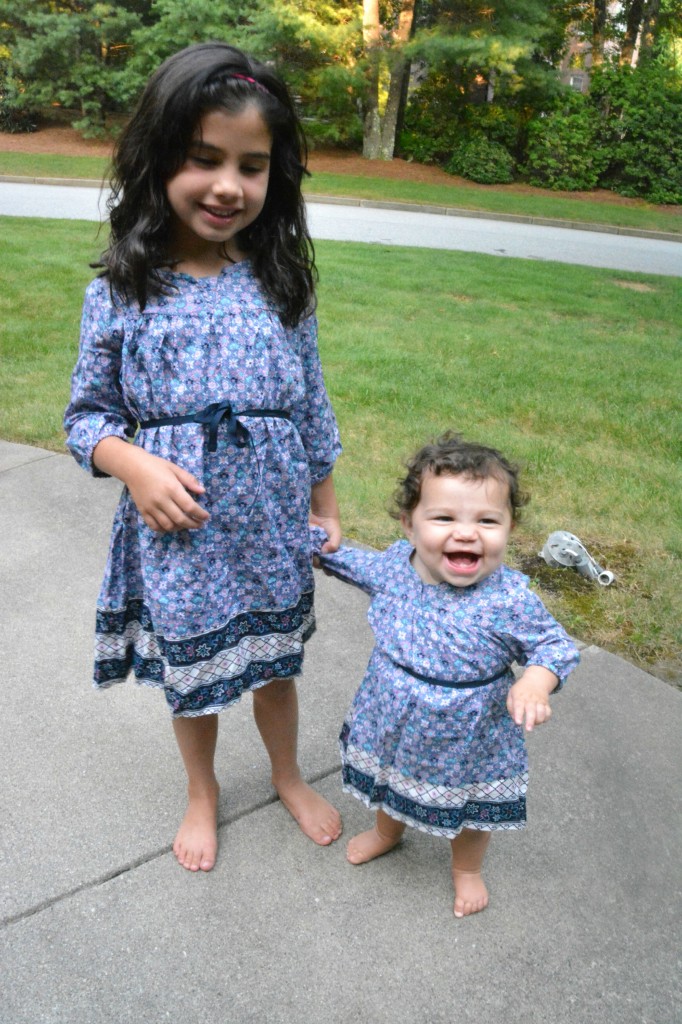 Hayley completed her shopping trip with this pucker vest which will keep her warm on the cold, fall days. They will be here before we know it!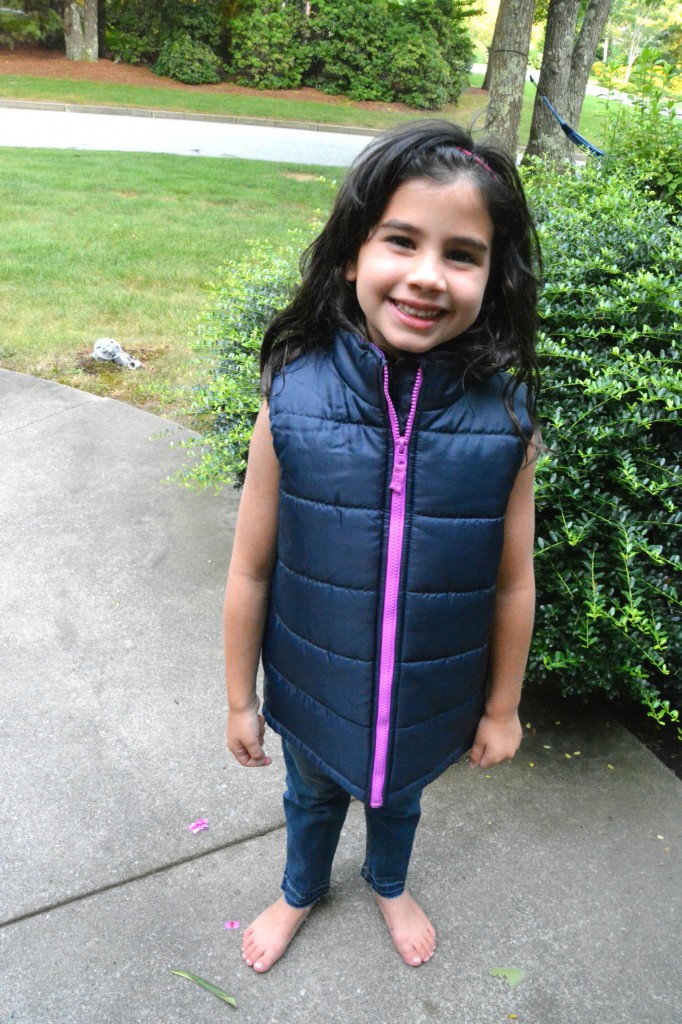 Of course, I have my little guy Zane who is starting his last year of preschool next week.
We decided to get him a pucker jacket at OshKosh B'Gosh.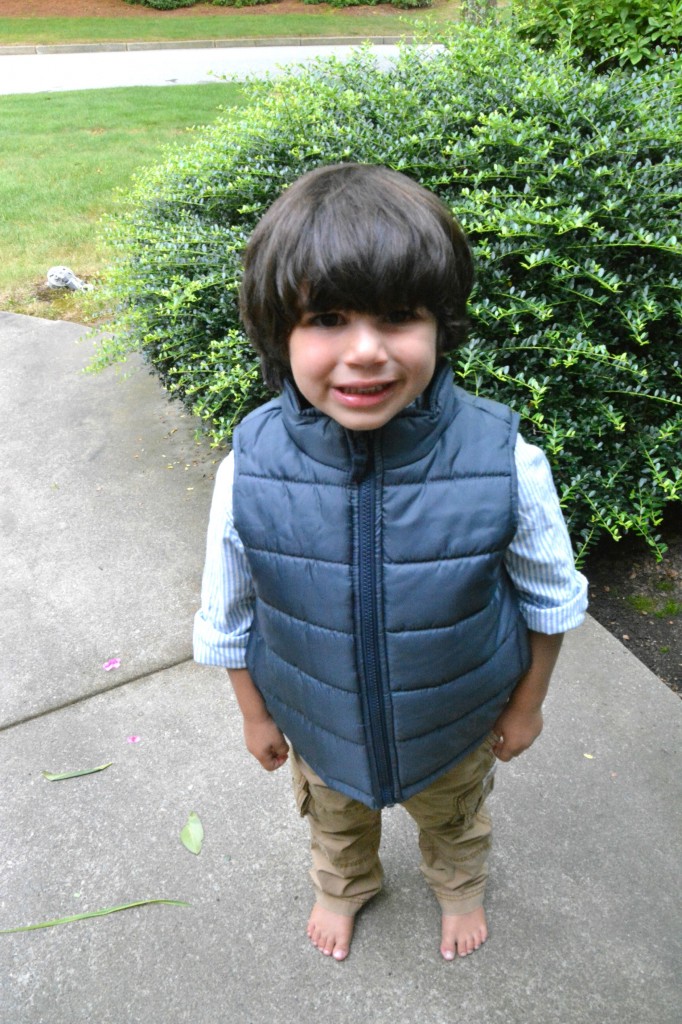 Then, to get him school ready we bought him some kaki pants and plaid tops. This boy will be rocking his school with his new looks.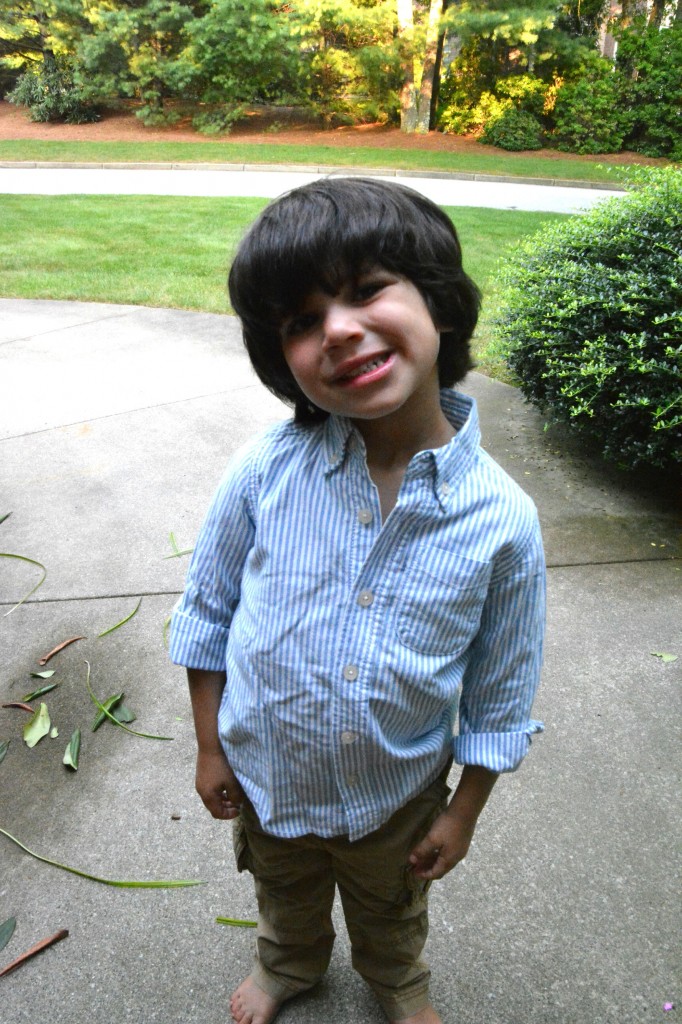 We had a blast shopping that day and now we are all ready for school with OshKosh B'Gosh. Besides OshKosh B'Gosh being a great shopping store for kids, they are also incredibly generous. When I was at the checkout, I was given the option to donate to a wonderful cause called the B'gosh Jeanius Campaign. Without hesitation I donated and showed Hayley how important it is to give back to those less fortunate than her.
This campaign focuses on giving all kids a chance to have what they need for school from jeans to books.  OshKosh B'gosh, in partnership with K.I.D.S./ Fashion Delivers, Inc., and DonorsChoose.org will give customers the opportunity to donate a new pair of jeans or make a cash donation to a students in need this school year. We did the cash donation but next time, I will definitely be doing the blue jean donation as well.
All denim donated through September 16, 2015, will be delivered to local children in need through K.I.D.S./Fashion Delivers, while cash donations will be dispersed to local DonorsChoose.org. The Carters Charitable foundation will match all cash donations up to $50,000 and all denim donations with a new item of clothing.
So what are you waiting for?! Go shop at OshKosh B'Gosh today! To get you started, here is a wonderful coupon.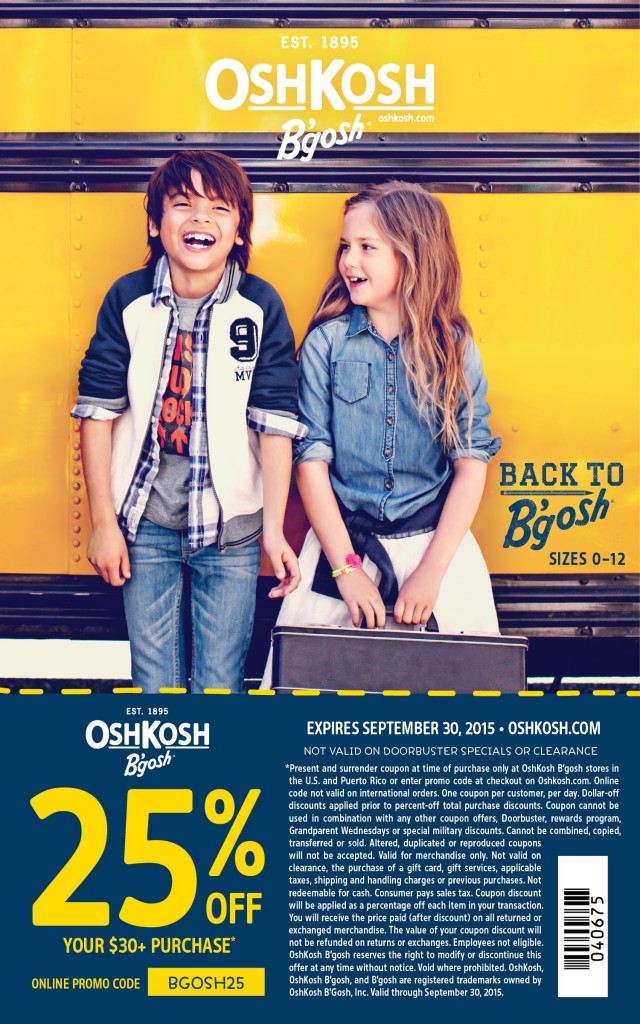 Happy shopping!