*This is a sponsored post. All my opinions are my own and not swayed by outside sources. *
The best books for children are the ones that make parenting easier. Whether it's reinforcing the concept of kindness or helping to flesh out certain concepts, books for children that entertain and teach are a great thing. I love books like that, and that's why I'm excited about the "Little One" series.
Books for Children That Entertain and Teach
The "Little One" series is an app with a set of children's books on it. These books are all adorably cute, and they tell a story that helps us parent. I received the "Little One Gets Dressed" book from the "Little One" series of books for children, and I immediately fell in love with it. First and foremost, it's customizable. The star of the book is my child. I can choose skin tone, eye shape, hairdo, and hair color, so it's easy to make my children feel like they're the star of the show.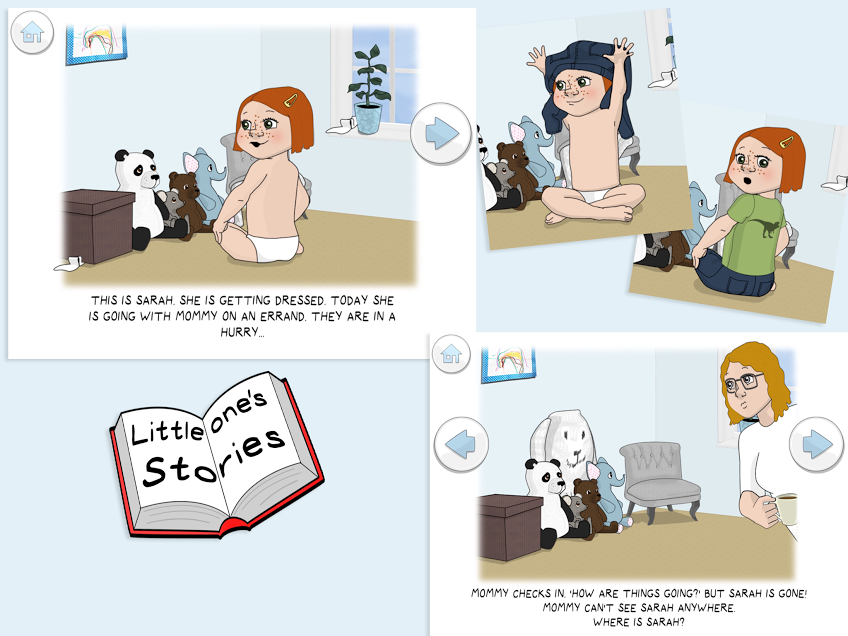 The idea of this app is that parents and their children can go on a reading adventure together. In addition to making your kids the star, they'll also be asked to make a few decisions about the story along the way. This increases their engagement and excitement for reading, and I think that's always a good thing!
This app harnesses the power of technology rather than running away from it to create an engaging exciting set of books for children that kids just can't say no to. It's a book. It's a game. It's a bonding experience. And in today's world that's so important.
My Experience with "Little One Gets Dressed"
"Little One Gets Dressed was a winner from the beginning. I let my son help me pick out his look, and we so excited about it. All he could keep talking about was how "neat" it was that he was able to pick out his look. So he was elated right out of the gate. As we progressed through the book, and he got to make his decisions about what to do, he got more and more excited. By the end of the book he was already asking when we were going to read it again. This is definitely a winner.
Experience it for Yourself
The "Little One" series of books for children is a wonderful set of virtual books. They combine reading, the opportunity to make choices, personalization, and a bit of a gaming element to make a reading adventure that's like nothing else. If you're looking for a great reading experience, and other books for children haven't given it to you, I encourage you to check out "Little One Gets Dressed". You can find it on iTunes as well as on Google Play.
Be sure to also check out Little One Goes to Bed!