*I am a Leap Frog Ambassador. All my opinions are my own and not swayed by outside sources.*
Last month, I was so excited to receive an email that I am a Leap Frog ambassador. Being a fan of Leap Frog well before my kids were even born, this was a dream come true. We have just about every Leap Frog product ever made (seriously you should see my kids collection of Leap Frog products in their bedrooms) so I was excited to learn all about the NEW and INNOVATIVE products that Leap Frog is coming out with.
Being a Leap Frog ambassador, I will be presenting you all with product reviews throughout this year. Some will pertain to the younger ages and some to the older ages so be sure to bookmark these posts, so you will be in the know on what to buy from Leap Frog this holiday season. The very first product we received is the Leap Frog Word Whammer and it is a definitely a winner!
With Zane being 4 years old, he takes a great interest in learning. He is going into Kindergarden next year and he loves to learn words and his letters. This is why Word Whammer is the ideal product for those aged 4 and up. It is meant to introduce kids to the core learning skills such as letter names, letter sounds, and word building. Once we received the Word Whammer, we immediately took it out of the box and Zane was ready to play. Well, he was ready until little sister grabbed it from him first! That little stinker Taylor!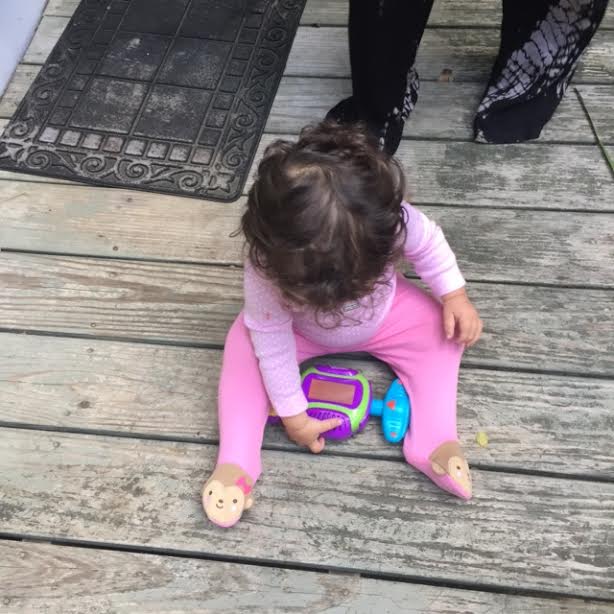 The Word Whammer is a mini handheld device that is used to build words and blast up their vocabulary. It has a handle on the side that allows you  three separate games depending on the levels. There are 5 levels in total for your kids to delve right into.  The three games are meant to auto-adjust the learning to your child's skill level so it is the right challenge for them!
The first game he loved was the rocket game where he was able to build words whenever he thrusted the handle. The rocket would appear and be missing a letter for a word. Zane was able to figure out what letter to add in to complete the word by using the handle. It was quite easy for him to do and taught him how to build words in a fun and equally educational way.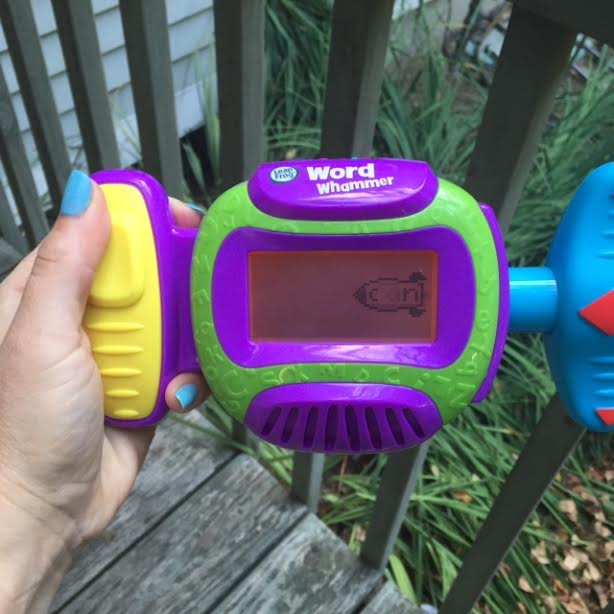 Another feature of this Word Whammer is to spin and learn letters by another fun game. Zane was able to turn the handle and bump the car to find the correct answer. For example the car had ca- and Zane needed to find out what letter the – was by turning the handle. It gave Zane three choices and then he figured out the word. Ingenious if you ask me!
Finally, there was a teacup game that lets kids identify sounds by twisting the handle. It gave you an upper case letter and then he needed to match it up to the lowercase letter. He figured out pretty quickly how to twist the handle to find the correct answer.
If you are looking for a great Leap Frog product that will allow your kids to have fun all while learning 100+ words, Word Whammer is for! Let's Tap..Twist..And Spell with Leap Frog today!