I received this product for review. All my opinions are my own and not swayed by outside sources.

There is nothing more relaxing to me than a good massage. If money or time were not a factor, I would get a massage every single day of my life. I love them so much. However, realistically with three kids and two jobs, this does not happen very often. Now though, I can still be pampered right in the confines of my own home or office with the Homedics Triple Shiatshu Massage Cushion with Heat.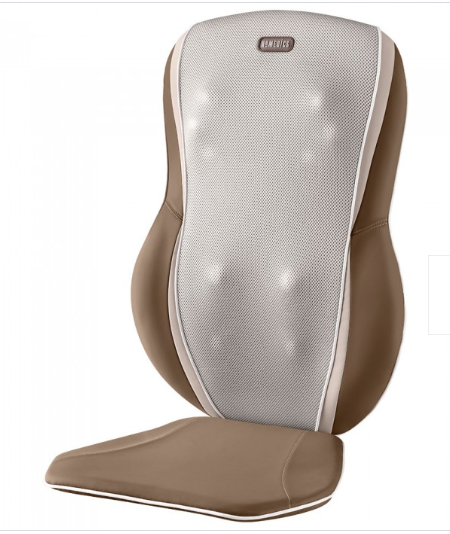 Homedics, who is the #1 brand in massages, just released the Homedics Triple Shiatshu Massage Cushion with Heat and it is INCREDIBLE! Seriously, I can use this cushion at home or in my office, and in no time at all be relaxed. There is a wide variety of massaging features on this chair cushion and it is very easy to use.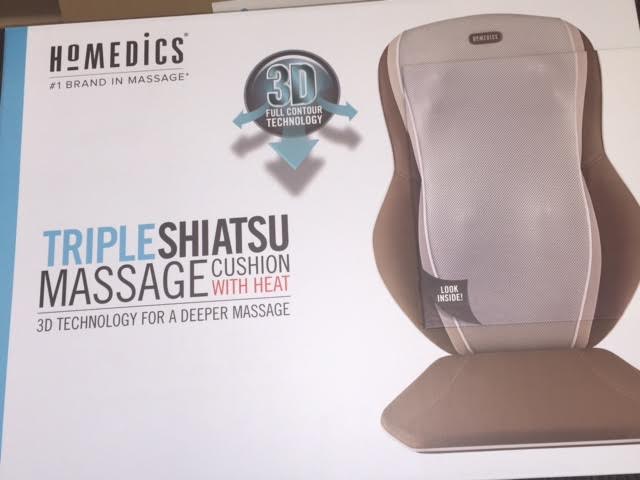 Once I received it, I decided to set it up on my work chair at my office. Being a dentist, I have chronic back issues when I sit down. When I put this cushion on my chair now, all my back pain melts away and in the last few weeks my back has actually felt the best it has in a LONG time.
Putting it on any chair is easy. Once it is on, you have two main settings- low and high based on your needs. I usually put it on low because I find it plenty strong but I know when my husband uses it, he likes the strong setting. You can customize the massage based on the intensity you want.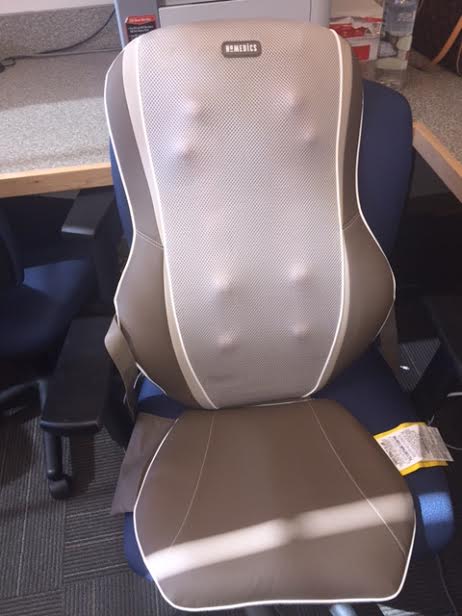 There are also various massage modes. You will be able to enjoy two unique massage motions for that total back relaxation. It has a remote control attached that allows you to set what mode and intensity you want. I prefer the rolling motions on both sides of my back. You can also turn on the heat if you want to comfort those tired muscles.
Some of my favorite massage positions using this chair includes 3D Kneading, Full back massage, and advanced contour design. While I can't go for a massage everyday to a professional place, I can get the massage right in the comfort of my own chair. It has the full 3D full contour technology for maximum back support and comfort.
I absolutely love this chair cushion and makes it so much easy for me to relax those sore muscles. This cushion has worked wonders for my back and it is very easy to use. For the price of $149, this is the gift that keeps on giving!
Win it: One winner will receive their own Triple Shiatshu Massage Cushion. This giveaway is run via rafflecopter, so click read more to see the actual giveaway. The only mandatory entry is to tell me which Homedics product you like the best. While the other entries are optional, I highly suggest filling them out to increase your chances of winning. US only. Good luck!
a Rafflecopter giveaway