* This shop has been compensated by Collective Bias, Inc. and its advertiser. All opinions are mine alone. You must be 21+ years old to try Poise Impressa Bladder Supports. #LifeAfterLeaks #CollectiveBias  *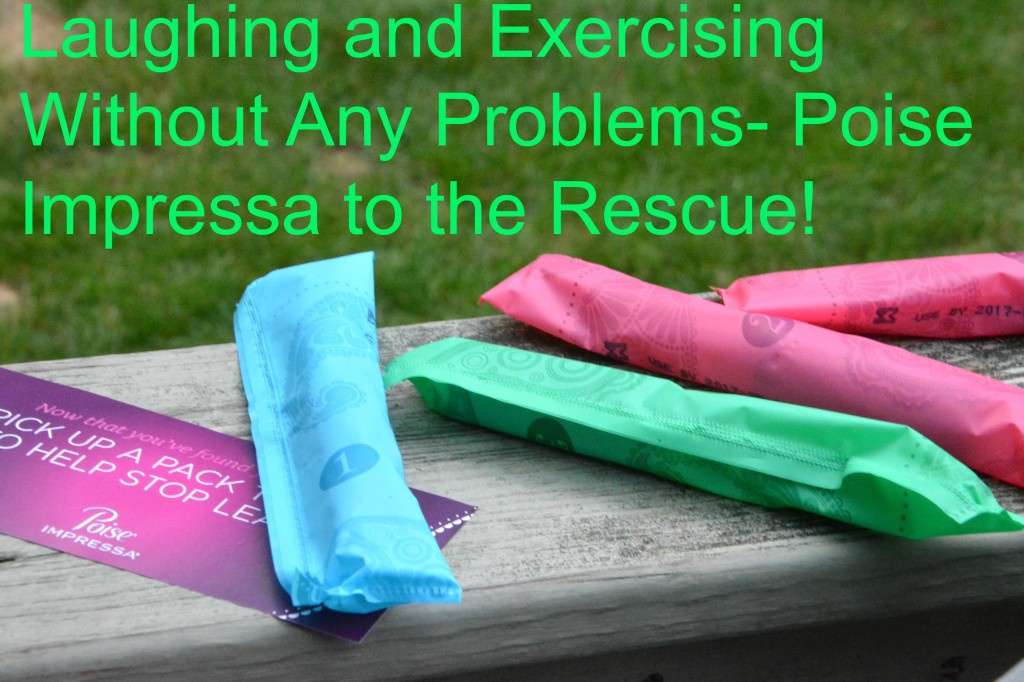 Last July, I welcomed beautiful baby girl Taylor. She is my last child and I am now a very happy mommy of three beautiful children. How did I ever get so lucky?! I welcome just about every change pregnancy did to my body because ultimately it brought me to my three beauties. However, I have had one issue since day one of my first pregnancy and that is leaking! I have had bladder leakage since delivering my first child every single time I laugh or exercise. This was very problematic until I had the chance to try Poise Impressa.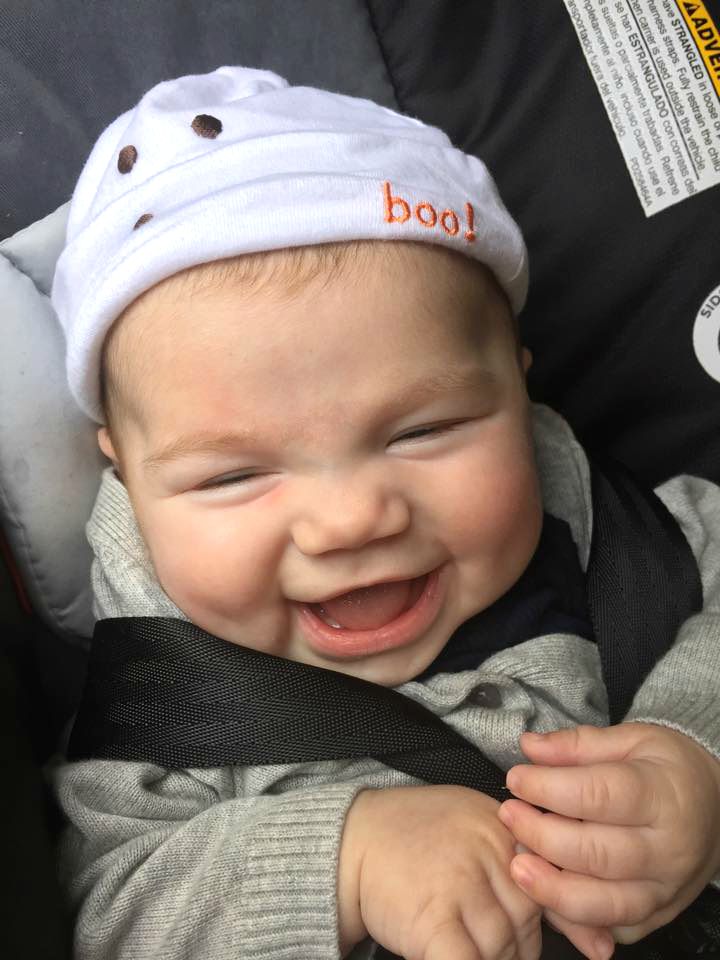 I actually heard about Poise Impressa from a girlfriend who experienced a bit of leakage every single time she laughed. I was glad to hear that I was not the only one who pees and laughs. For real, every single time in the past my children or husband told me a funny story, I had a bit of a problem down there. The leakage was not fun and most of all, it is embarrassing! Do not worry though because this is such a common problem with women today. I was so anxious to try the Poise Impressa Starter Kit so it was off to CVS I went. If you are as excited as I am to try it there is a $1 off the Poise Impressa Starter Kit printable coupon at CVS, available until all are claimed.  So be sure to check out that great coupon today!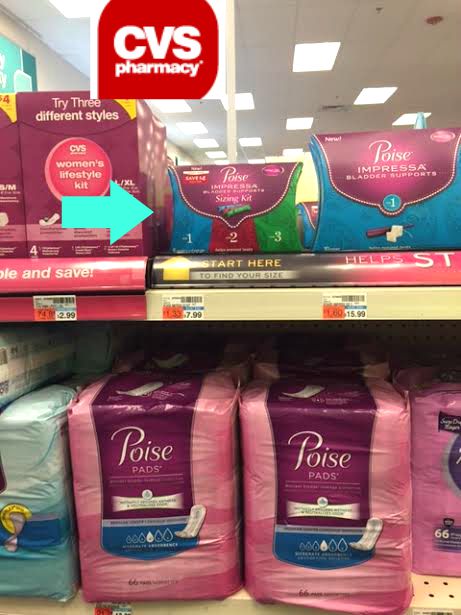 I was very easily able to find Poise Impressa in the tampon/pad section of my local CVS. I was so intrigued by the packaging and was so anxious to go home and try them. I was anxious to see if I could finally go about my normal exercise routine without having to worry about bladder leakage.  I was excited to learn that Poise Impressa supports for up to 8 hours in a 24 hour period, and you do not need to remove them when using the bathroom.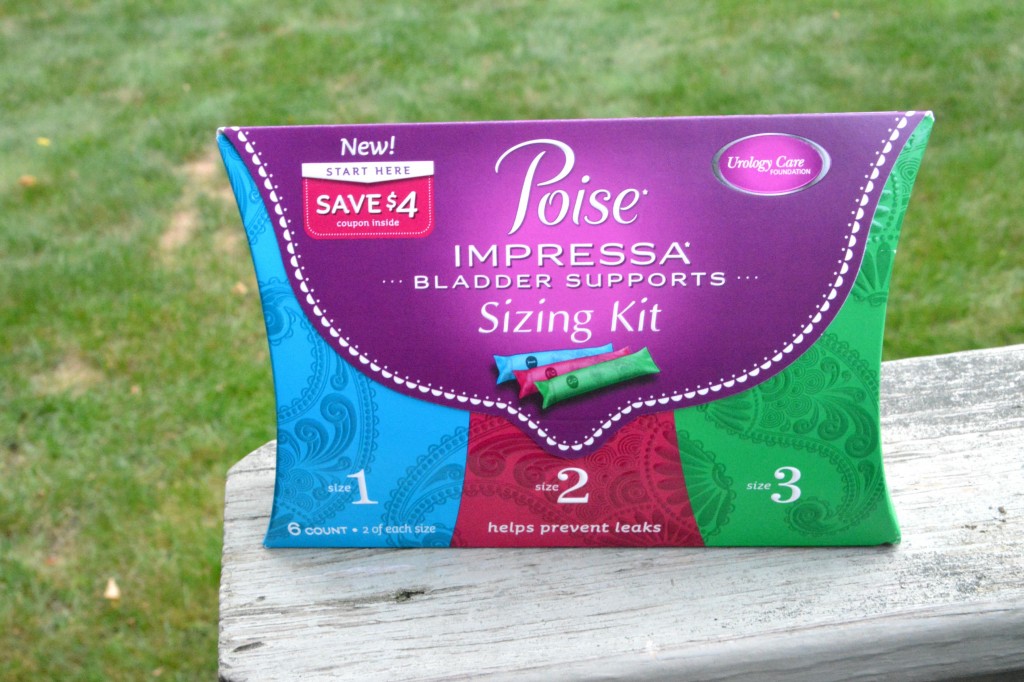 I think the two main problems I have with leakage is when I exercise and when I laugh. The exercise part with leakage is not good at all because I am an avid runner and tennis player. I needed to find a product that would give me the confidence to finish my long training runs or two hour tennis matches without being worried that I accidentally peed myself. Believe me there is nothing more uncomfortable or embarrassing then dealing with this problem.
I also love to have a good time with my friends and laugh. Even on my runs with my friends, we tend to have some pretty funny conversations and again, the bladder leakage comes into play. Who wants to worry about laughing and peeing?! I will say definitely not this girl!
So, I decided to start using the Poise Impressa Sizing Kit and I have had a great deal of luck with it helping with my bladder leakage caused by laughing, exercising, or even dancing. I was hesitant at first because it looked like a tampon and thought it might be uncomfortable, but this was not the case at all. Poise Impressa are meant ONLY to prevent the leaks. They are designed to help prevent them and hence cause unnecessary embarrassment.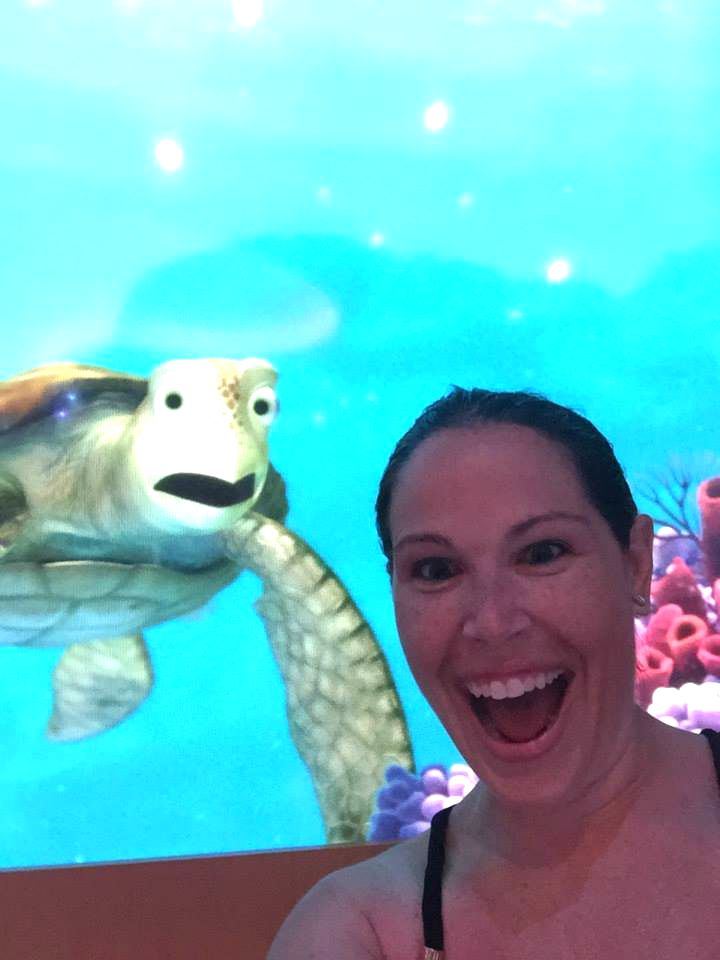 If you are wondering how you use the Poise Impressa, it is actually very easy!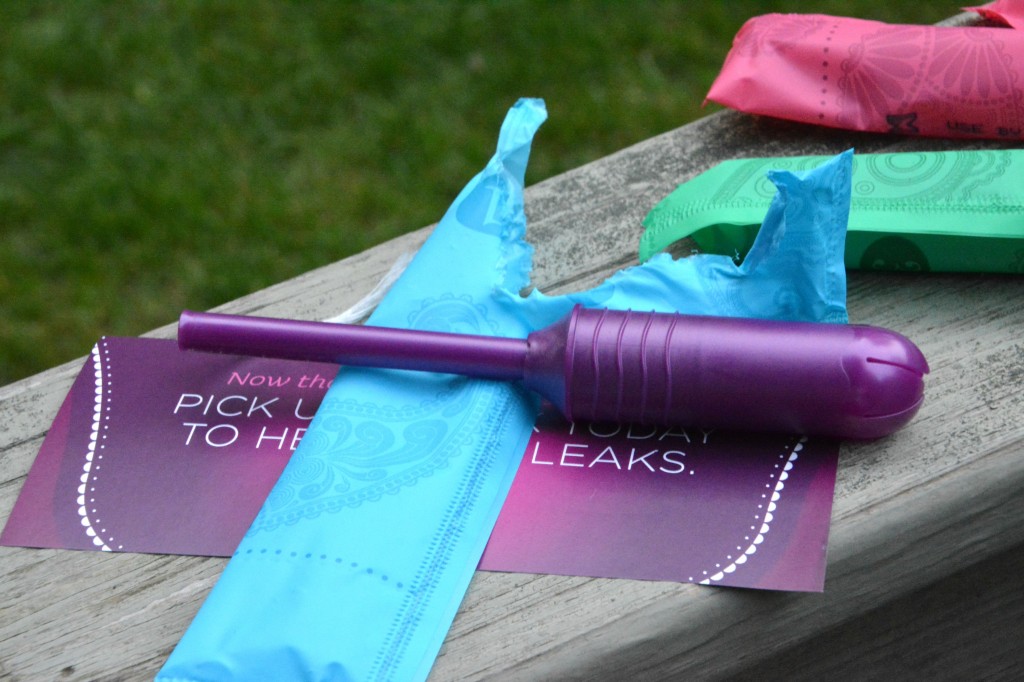 How to Use Poise Impressa: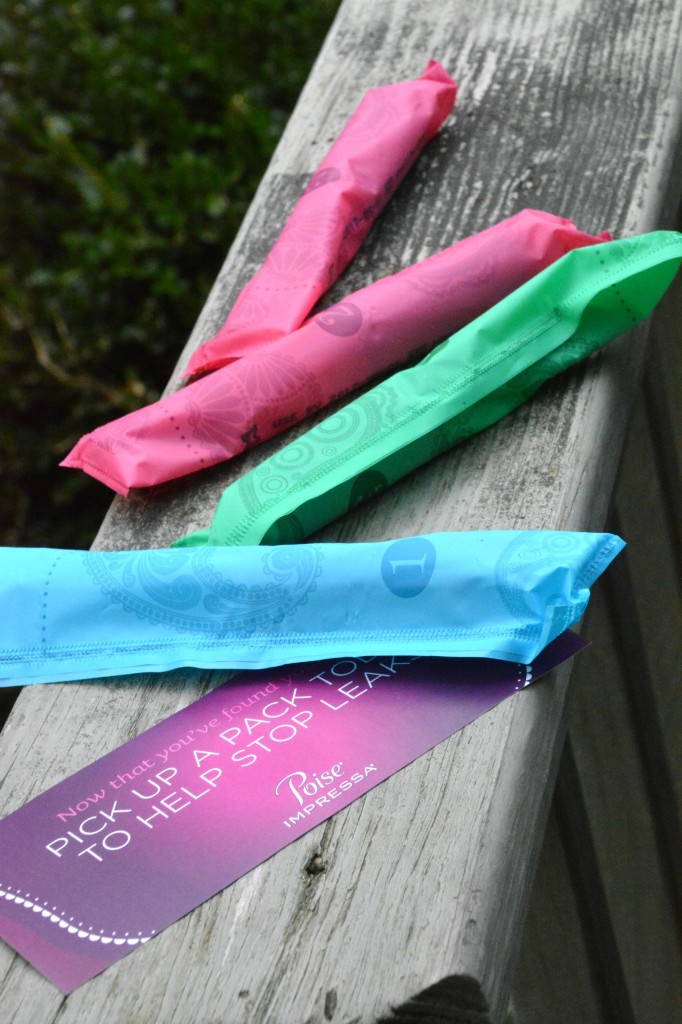 Step 1: Start with size 1, insert the Bladder Support just like you would a tampon.
Step 2: The non-absorbent Bladder Support expands to support the urethra once inside.
Step 3: If you still experience leaks, then progress to size 2. Repeat until you've found your perfect internal fit.
Step 4: To remove, pull on the string and dispose of the bladder support in the trash.
In terms sizing, start with size 1 and then go up to size 2 or 3, if you continue to leak. The size is all about the internal fit for you, rather than how much you leak. If you experience bladder leakage when you laugh, cough, dance, sneeze or exercise, Poise Impressa Bladder Supports are for you. I know I had luck and know you will too!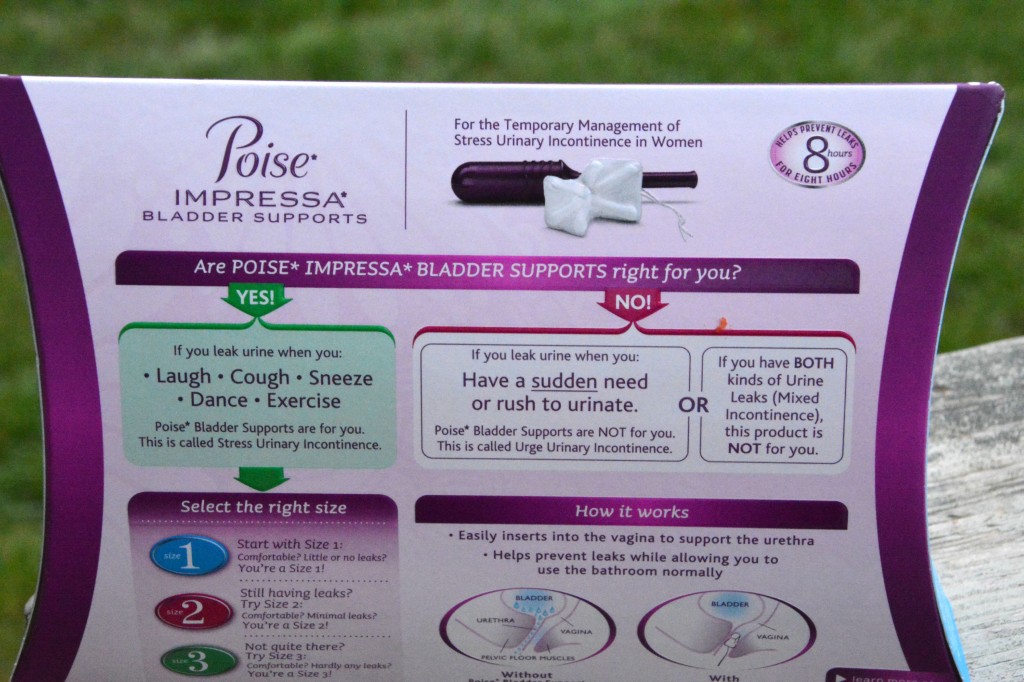 I can play tennis and run  with confidence thanks to Poise Impressa! What would you do?