*I received samples for review. All my opinions are my own and not swayed by outside sources. *
I love when I find a product that allows my kids to have fun and learn at the same time. I am sure we all do! That is why I am excited to tell you all about DigiPuppets! DigiPuppets are adorable finger puppets that kids wear on their fingers to navigate an app and learn. Learning and adventure are literally at your kids' fingertips with DigiPuppets!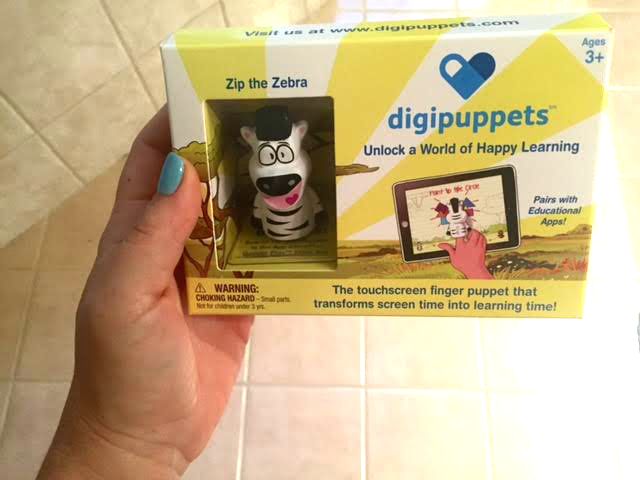 DigiPuppets allows you to unlock a world of happy learning. It is a touchscreen finger puppet that transforms screen time into learning time. There are two DigiPuppets- Zip the Zebra and Honey Bunny. We tried out Zip the Zebra first. The very first thing we did was download the fun educational app that went along with the DigiPuppets called Zip's Big Race which is a free app on google play or the Apple Store. This store allows your children to build math and motor skills. There is also a fantastic app called Zip's Learning Adventure to continue with your kids learning.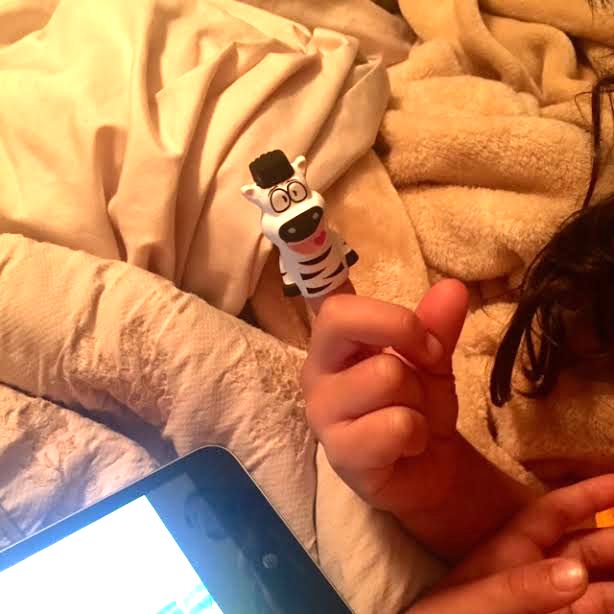 Then your kids put the DigiPuppets on their fingers. With Zip, Hayley uses his nose instead of her finger to interact with the app. She uses Zip's nose right on the app via my phone or iPad. Screen time comes alive right before your kids own eyes when their magical puppet friends are able to navigate DigiPuppets' educational apps. It is a really ingenious idea. They work on any iPad, iPhone or Android device to become a learning buddy for today's tech savvy 3-7 year olds.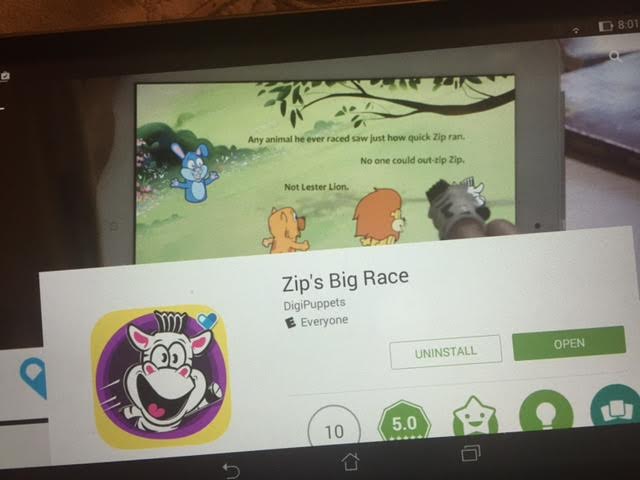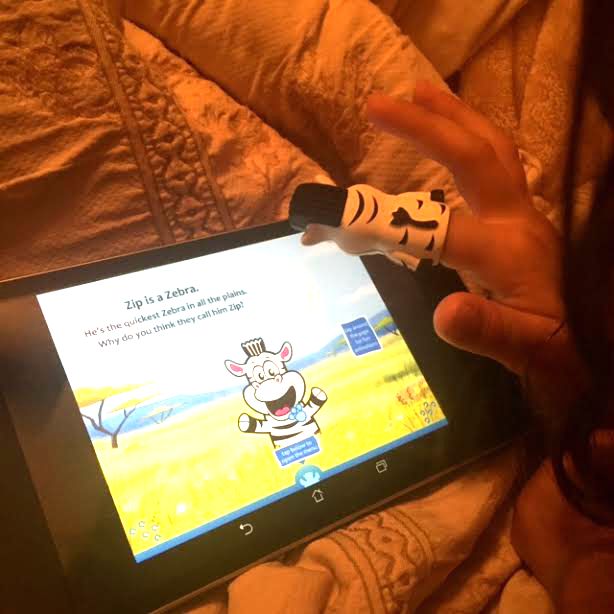 Be sure to check out DigiPuppets today for a world of fun and learning! It is truly a clever and adorable toy for kids this generation who are all growing up tech savvy.