*I received a sample for review. All my opinions are my own and not swayed by outside sources.*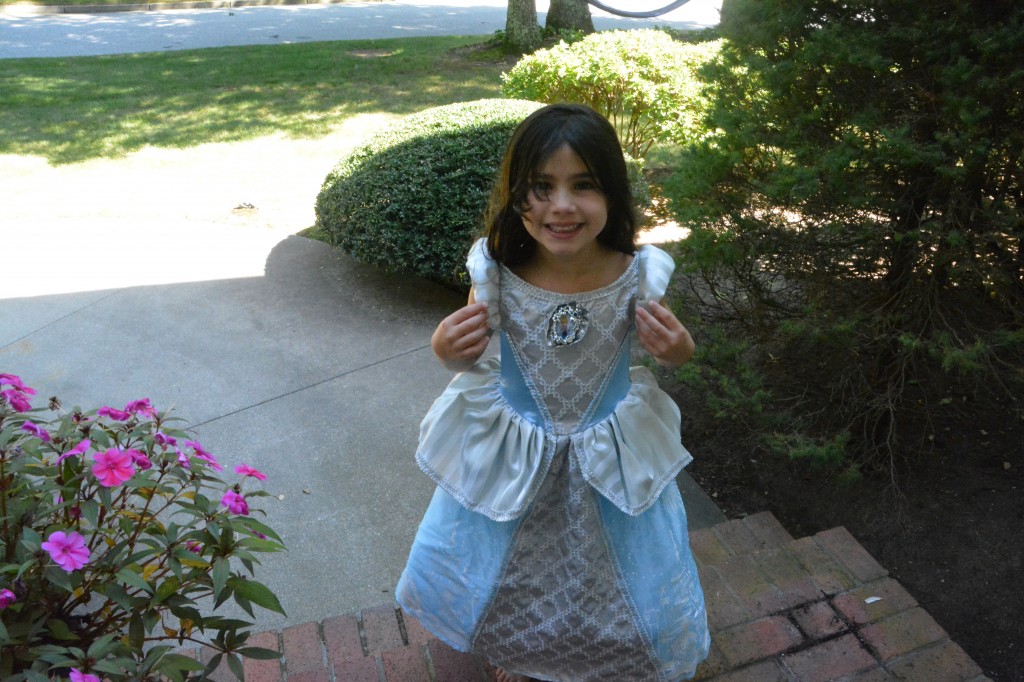 Cinderella just came out on DVD so it means everything in my household is Cinderella from the wands to the dresses. Hayley was in the market for a new Cinderella dress and we found a fantastic one from Costume Express! Costume Express is your line up for Halloween costumes and costumes for events throughout the year.
Hayley received the Storybook Cinderella Prestige Toddler / Child Costume. While the costume was originally for Taylor, it was too big and it actually fit Hayley perfect so Hayley is now the owner of this dress. It is a full Cinderella dress just like the princess you see in the movie. This dress is the famous ball gown that helped Cinderella go from a lowly peasant to become a memorable princess. It is simply a gorgeous dress!
This dress features a polyester and nylon construction, that perfectly mirrors the storybook and gives your daughter a comfortable option to wear all night while she goes trick-or-treating. Just add in a pair of glass slippers and your daughter will be ready for her very first ball! This is the perfect outfit for this upcoming Halloween season!
When you buy this dress you will get the classic blue and white dress with back zipper closure, attached petticoat, glittered character art, character cameo, matching headpiece and choker. For only $46.99, this is the Cinderella costume that your little girl needs to go trick or treating in.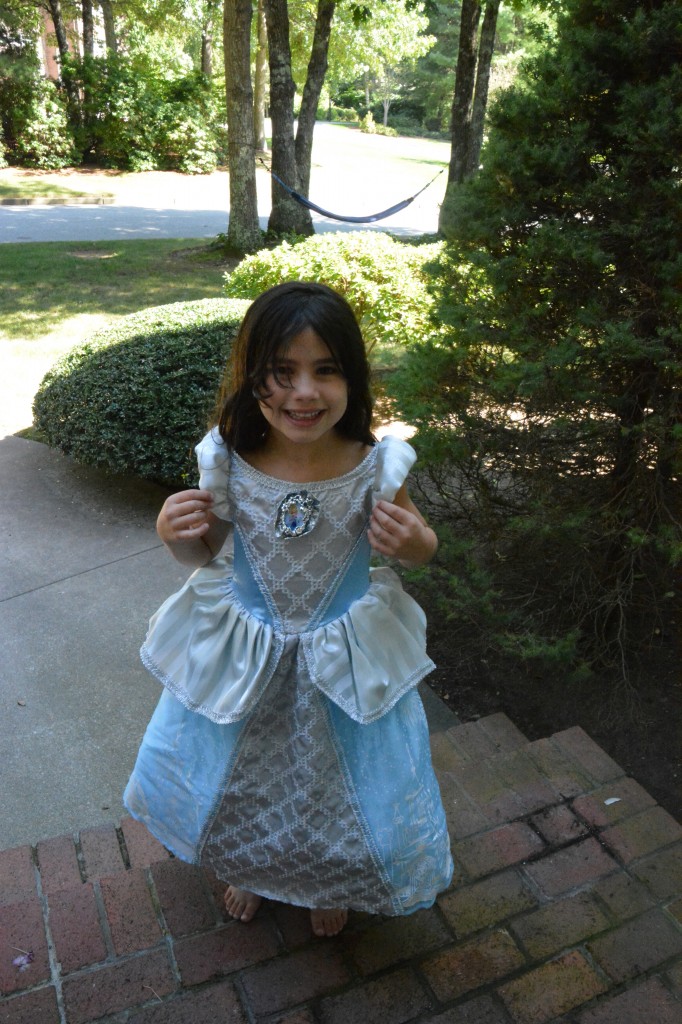 When Hayley wears this dress, she feels like a princess. She LOVES Cinderella so to be able to dress like her, is a real treat! She wears this outfit with her friends when they dress up and many of her friends have asked her where she got it. Easy…Costume Express!
For all your Cinderella Halloween dress up needs, be sure to check out Costume Express today!