*This is a sponsored post for SheSpeaks/Pampers Premium. All my opinions are my own and not swayed by outside sources.*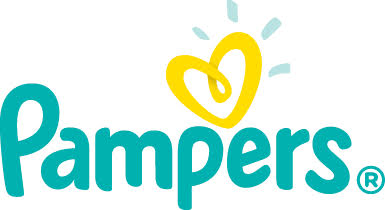 With three kids, I feel like I am an expert when it comes to diapers. Trust me when I tell you that I have had my share of awful diapers through the years. You know the kind that make your kids leak or ultimately come apart when you put them on your babies. It has been a tough few years trying to figure out what diapers my kids should use but lately I have been so HAPPY with the Pampers Premium Care line. I was unsure about these diapers when I first got them since we got used to another Pampers line, but I have to say that this line is truly incredible.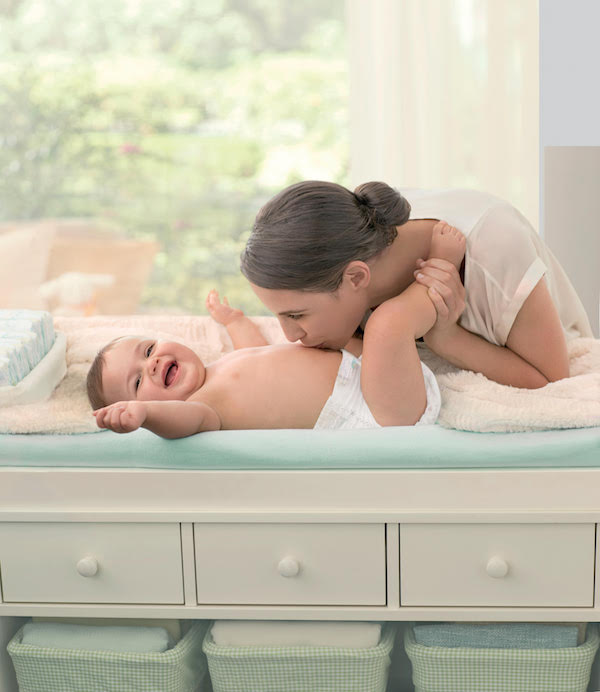 There are many reasons why we love the Pampers Premium Care. One of the main reasons is I have not found these to cause any diaper rashes. Taylor has sensitive skin and most diapers cause her to have a horrible diaper rash. Since we started using these the last few years, there has been no rashes at all. That is a huge win if you ask me! Also, I know she is comfortable from the minute we put it on her. I don't know if it all the diaper but she rarely gives me a problem putting on her diaper now. She sits and lets me do it. Score for me and the baby!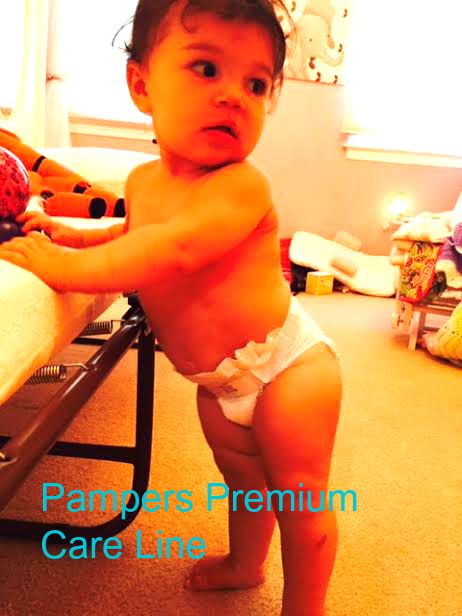 The Pampers Premium Care also features a absorb away liner which pulls away the wetness and mess away from the baby's skin. It reminds me of the netting that I used to see with the diapers in the hospital when I brought home the kids. I am a big fan of this liner. It also is made of breathable material to keep air circulating around the baby's skin. With this, I know it has attributed to much less diaper rashes.
The Extra Absorb Channels helps to distribute wetness evenly for up to 12 hours of protection. I will fully admit that with three kids, I tend to get lazy with diaper changes. With these diapers, if she does not have a mess, I can leave the diaper on her for quite some time. This is a huge feature to me and makes it easier to spend less on diapers, since I need less diapers total a day. When the baby might need a change, I look for the wetness indicator on the diaper.  Of course, they are hypoallergenic which is another big selling feature to me.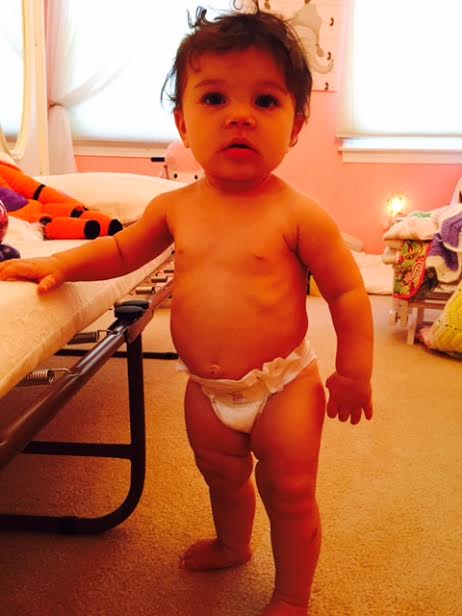 The new Pampers Premium is now available at Walmart and is definitely a diaper I highly recommend. Be sure to check these diapers out today!
Lastly be sure to enter the Pampers #MothersPromise Instagram Giveaway! So many great prizes and very simple instructions for your chances to WIN so check it out today!